With Congress at an impasse over how to keep the federal government running, you could legitimately wonder what the chances are for a groundbreaking new investment in early learning. But a ray of sunshine poked its way through this week's gloom and doom: President Obama named early learning as a top priority when speaking with NPR's Steve Inskeep about the shutdown:
"I have said consistently that I'm always happy to talk to Republicans and Democrats about how we shape a budget that is investing in things like early childhood education, rebuilding our roads and bridges and putting people back to work, growing our economy, making sure that we have the research and development to stay at the cutting edge, and that deals with some of our long term debt issues…"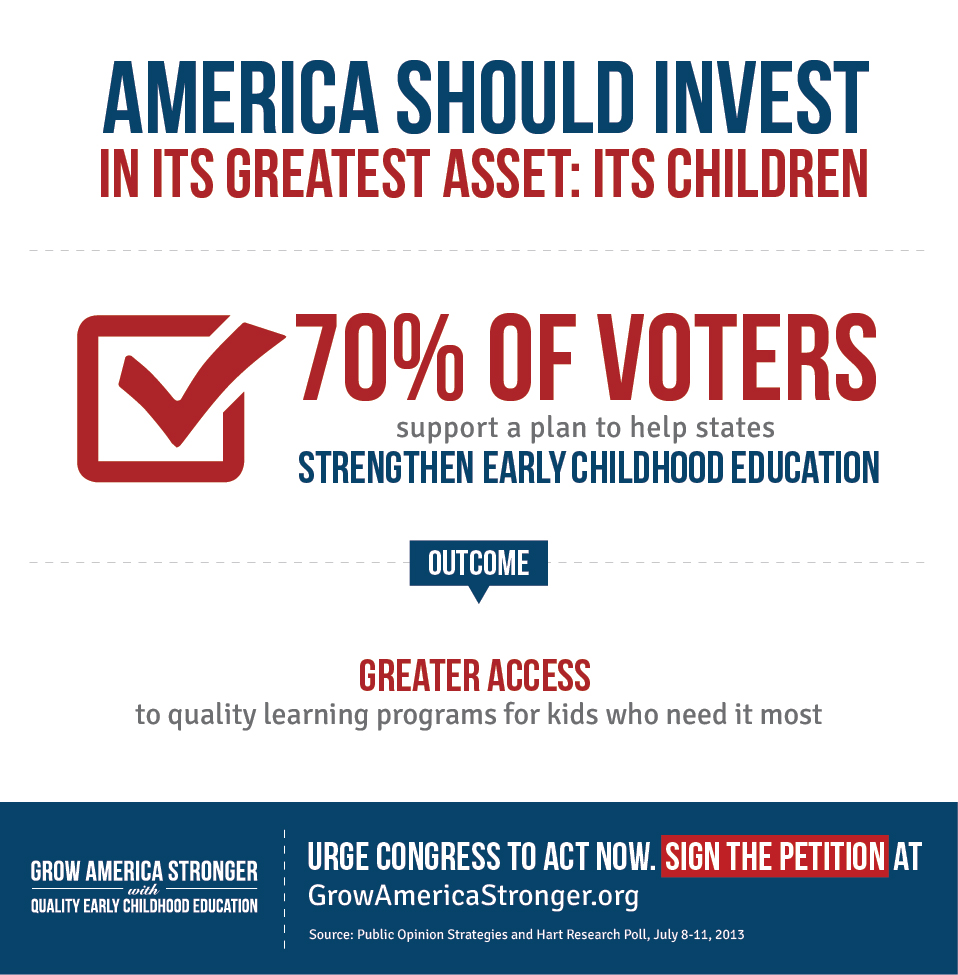 This statement is a big deal! With your help and support, the President continues to makeearly childhood education a priority in discussions about budget, finance and the economy. Now we need Congress to make it a priority, too. We've long known that the federal early learning proposal had little chance of passing through "normal" legislative channels this year. As Washington searches for a way out of the shutdown and an impending debt limit crisis, we all need to keep the pressure on legislators to include a significant boost to early learning in whatever deal they strike.
Now is the time to remind your federal delegation that early learning enjoys broad support among Democratic, Republican, and Independent voters alike. It's great policy, but it's good politics, too. Use our polling results toolkit—with fact sheets and sharable infographics—to let your representatives know that you are among the 70 percent of voters who support a federal plan to help states provide better early childhood education from birth to age five. And that 63 percent want Congress to take action on the proposal now.
Your efforts have brought us this far, and we've got voters—and the President of the United States himself—on our side. Onward!