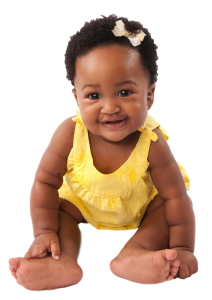 Access to affordable, reliable, and quality early learning and care is an economic necessity for working families. Early learning and care provides families with better job stability and overall economic security, making it less likely that families will need additional public assistance. The first five years of a child's life are particularly crucial to their overall development, these years lay the foundation for growth, development, and school readiness. The impact of the first five years has been studied for decades and the results are clear – quality early learning and care:
Prepares children to succeed in school, earn higher wages, and live healthier lives;
Makes working families more economically secure; and
Saves taxpayers money.

A Critical Age for Children
Birth through age five is an essential period for a child's brain and physical development. Research shows that when children start school behind, they stay behind – and gaps in learning achievement become apparent as early as 18 months. Waiting until children reach kindergarten is too late, and quality early learning and care gives children the opportunity to succeed. Consider a few facts:
700 new neural connections are formed every second in the first few years of a child's life. [i]
90 percent of a child's brain could be developed as early as five years old. [ii]
The brain is most flexible and adaptable to learning during the first year of life. [iii]
Children who receive quality early education demonstrate greater cognitive and social-emotional growth than children who do not.

Supporting Working Families
Access to affordable, reliable, high-quality child care is crucial for the economic stability of working families; yet, in a recent bipartisan national poll by the First Five Years Fund, 65 percent of voters say less than half of child care programs in their area are high-quality and affordable. Without access to early learning and care parents tend to miss work, lowering household incomes and potentially leading to job loss. Consider a few facts:
$4.4 billion – the amount of annual business losses due to employees missing work because of unreliable child care. [iv]
$8.3 billion – estimated wage loss for working families who lack access to reliable child care. [v]
45 percent of parents miss work due to a lack of reliable child care in a six-month period. [vi]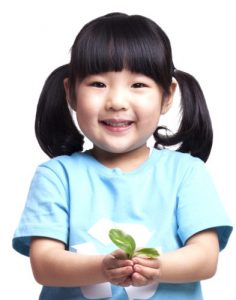 Benefits to Taxpayers
Expanding high-quality care options for families improves outcomes for children while reducing costs to society. Supporting access to affordable, reliable, and quality child care is a winning issue for taxpayers – there is a direct economic benefit. Near-term gains of early child learning and care include:
$11,000 in cost savings per child in K-12 due to reduced special needs and grade repetition. [vii]
Parents are 40 percent more likely to remain employed after two years. [viii]
---
[i] Center On The Developing Child At Harvard University Website, Accessed 09/16
[ii] "An Overview Of Anatomical Considerations Of infants And Children In The Adult World Of Automobile Safety Designs," Association For the Advancement Of Automotive Medicine, 1998.
[iii] Center On The Developing Child At Harvard University Website, Accessed 09/16
[iv] "2016 Report: Parents And The High Cost Of Child Care," Child Care Aware Of America, 12/16
[v] "The Cost Of Working-Family Policy Inaction," Center For American Progress, 12/6/16
[vi] "2016 Report: Parents And The High Cost Of Child Care," Child Care Aware Of America, 12/16
[vii] "2016 Report: Parents And The High Cost Of Child Care," Child Care Aware Of America, 12/16
[viii] "The Importance Of Preschool And Child Care For Working Mothers," Center For American Progress, 5/8/13
Download PDF