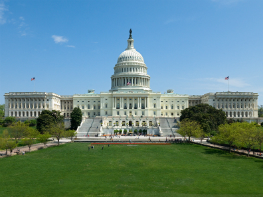 Amidst the news of a new Speaker, and the 2016 Presidential race, Congress has the important task of finalizing the budget for 2016. Just this week, Congress and the Administration made an important first step by finalizing a budget that provides an opportunity for additional dollars to be directed at early childhood education.
We have witnessed unprecedented bipartisan support for early learning and Chairman Cole of the House Labor, Health and Human Services, and Education Subcommittee, himself has indicated an interest in having additional funds to direct to the programs we care about most.
However, support doesn't stop at Capitol Hill. Governors and states legislators from both parties across the nation have also pushed for expansion of early learning opportunities in their states. And FFYF's 2015 annual poll show voters feel the same way. Now more than ever, voters see quality early childhood education as a necessity for today's families and want the federal government to support states as they invest in new or expanded early childhood education programs.
The evidence is clear – early learning is a worthwhile investment. The costs of these programs have far outpaced the short- and long-term benefits, which include a reduction in special education and grade retention, higher graduation rates, improved health, and increased financial self-sufficiency in adulthood. Research also suggests childcare assistance helps low income mothers keep a job which provides the necessary income and stability that help children thrive.
A carefully crafted budget deal could open the door to meet this year's funding needs, which address the continuum of learning and care for our most vulnerable children and families. FFYF specially supports increased resources to the Child Care Development Block Grant, Early Head Start – Child Care Partnerships, and a continuation of the Preschool Development Grants.
As we enter the final appropriations negotiations, we hope this budget deal will leave room for more investments in high-quality early learning programs.
Read Diana Rauner's testimony to the House Appropriations Subcommittee on Labor, Health and Human Services and Education on the importance of investing in early childhood education.