By Kris Perry, Executive Director of the First Five Years Fund
It's ironic. Advocates for early childhood education find themselves in much the same position as parents of disadvantaged children. They're challenged with providing food and shelter while trying to find more resources to ensure a better future. We're faced with the challenge of getting the most out of Budget Committee deliberations while pushing for passage of the Strong Start for America's Children Act.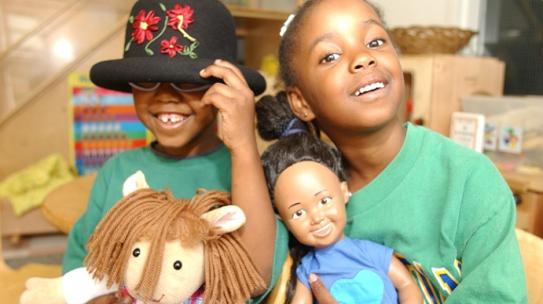 The Budget Committee will set the immediate future, whether we can continue to serve those currently being served—and possibly more—against a number of competing interests and legislative priorities. It's basic shelter and food on the table—the foundation we need to make real our aspirations for the future. The stakes are high, the conditions are poor and we need to pull out all stops to make sure early childhood education is a funding priority.
The Strong Start for America's Children Act is our long-term opportunity to build a better future through early childhood education, to serve more families with better and more comprehensive programs. We cannot let this opportunity pass.
As I speak with other early childhood advocates, some tell me they're focused on influencing the Budget Committee, others say they're working on passing the Act and still others ask me which they should choose. I tell everyone to do both.
The Budget Committee can and should fund the first year of the Strong Start for Children. And, our Congressional allies are telling us the best way to influence the Budget Committee is to get co-sponsors for the Strong Start for Children Act. So let's get out there loud and strong. It's the way to protect what we have and get what we need—at the same time. It's going to take every last one of us to make sure that happens.