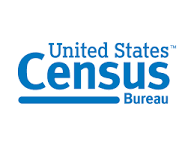 Last week, the U.S. Census Bureau released its annual report on the Supplemental Poverty Measure (SPM), illuminating the impact of government-sponsored programs on reducing poverty in 2014, especially as it pertains to children and their families.
Unlike the official poverty measure, the SPM accounts for money income from government sources including Supplemental Nutritional Assistance (SNAP), the Earned Income Tax Credit (EITC), and the National School Lunch Program. By including these factors, the SPM typically exceeds the official poverty rate— a trend that continued last year. While the official poverty rate hovered around 14.9 percent of the total population (47 million people), the SPM was calculated at 15.3 percent (48.4 million people).
Using the SPM, researchers found that SNAP prevented 4.7 million people from falling into poverty in 2014 alone, and federal tax credits such as EITC and Child Tax Credit lifted about 10 million people out of poverty. When one considers the child poverty rate, the benefits of this federal assistance are even further amplified. The report estimates that low-income subsidies and SNAP saved 2.8 percent and 7.1 percent of children, respectively, from the grips of poverty.
This all goes to show that providing federal resources to low-income families has empowered many to overcome destitution. It is also important to note that the study acknowledges the necessity of continuing to bolster efforts to assist those who are still impoverished. While SNAP and EITC have made considerable inroads to alleviate poverty, particularly child poverty, in the U.S. — the fight is far from over.
Full findings from the U.S. Census Bureau here.