Early learning and child care is critical to supporting our youngest learners, working parents, and businesses – making it a key pillar of Colorado's economy. Congress has long recognized the unique role of child care, leading to strong bipartisan support for federal solutions.
Below you will find talking points, social media and graphics, and suggested home district events you & your boss can use to highlight your support for the critical role child care plays in supporting Colorado's workforce and long-term economic success.
Child care is an integral pillar supporting Colorado's economy & kids' long-term success.
But too many CO parents can't afford the high cost of care they need to work.
I'm committed to investing in solutions that make #childcare accessible & affordable for working families.
Parents can't go to work if they don't have #ChildCare.
But CO parents struggle to find the child care they need, and when they do, the price is too high.
We can't ignore this. We have to address child care challenges by investing in children, working parents & our economy.
Working parents who simply want to go to work & support their families shouldn't be held back by the high cost & limited supply of #childcare.
That's why I supported child care during the pandemic and why I'm committed to finding long term solutions for families.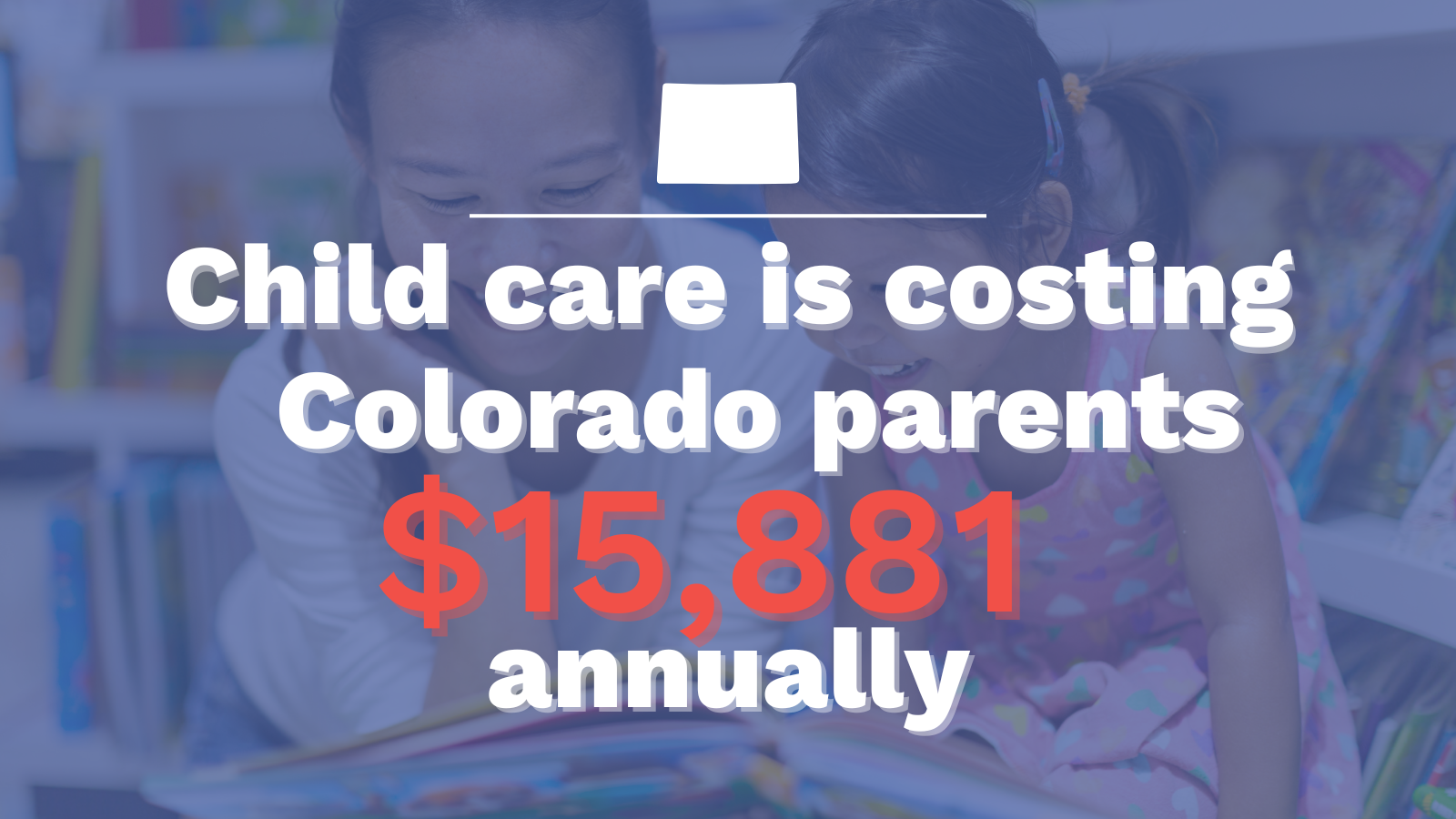 Talking Points & Stats
Sample Newsletter and Events
Across Colorado/District, child care providers have struggled to keep their doors open, making it difficult for working parents to find high-quality, affordable child care options for their young children. These challenges impact our local economy as more parents have left the workforce to care for their children.
While back home, I continue to hear from parents about how they just want a job to provide for their family, and from small businesses who continue to struggle to find and retain workers, particularly those with young children. That's why I'm focused on continuing to work towards bipartisan solutions that will help ensure a more sustainable, stable child care sector that works for parents and businesses alike.
That's why I'm (Insert District Event to Highlight the Importance of Child Care). See below for ideas on how to connect with constituents, both virtually and in-person, to discuss the importance of child care and show support for children, families, and the economy.
When I return to Washington, D.C. , I will use our conversations to inform and shape my work with colleagues to find solutions to ensure more parents have access to the affordable child care options that best fit their needs.
To follow my continued efforts on early learning and others, you can sign up for my e-newsletter, follow me on social media, or contact my office at any time.
– Host a meetings with local stakeholders, such as child care providers, business owners, and community leaders to discuss the critical role of child care to the local economy
– Host a neighborhood discussion or roundtable on how constituents have felt the impacts of the child care crisis (ex: how many days they've had to go without child care this year)
– Host telephone town halls for parents and caregivers to hear their concerns about how the breakdowns in the child care system have impacted them
– Speak with local business leaders about the challenges employers are facing because of child care shortages
– Host roundtables with local child care providers and professionals to discuss their experiences and how the past few years has impacted their ability to serve the children and working families that depend on them
Highlight First-Hand Knowledge
– Tour a child care, Head Start, or other early learning facility
– Call families participating in home-based child care to learn about their experiences
– Write an op-ed about the importance of quality, and how affordable child care plays a role for American families and our economic recovery
What We're Reading
Colorado Sun: Colorado's child care crisis shows no sign of waning
---
Download PDF