---
The Crisis
Access to affordable, and high-quality child care is not only critical to a child's healthy development, but it is also the backbone of the American economy. The COVID-19 pandemic laid bare the indispensable role child care plays in the lives of working families. Too often, child care has been the determining factor when parents—particularly mothers—have had to drop out of the workforce amid this pandemic.
The child care industry lost approximately 171,000 jobs between February 2020 and December 2020 and surveys showed that one in four child care centers and one in three family child care homes believed they will have to close permanently if no additional support comes forward. 46% of parents said their current child care situation wasn't sustainable in the long-term.
Even before COVID-19, half of Americans were living in a child care desert, an area that either has no child care providers or has so few that there are more than three children for every available slots. 70 percent of parents reported that their child care programs were closed or operated at reduced capacity, and 44 percent of parents found that the lack of child care resources was a barrier to remote or in-person work.
Our nation's long-term wellbeing depends on a child care system that works for both the families who need it and the hard-working professionals who care for America's youngest learners.
Bipartisan Support
Support and understanding have been consistent over the years: Americans see the value in high-quality early learning and care, and they want more choices and greater access to these opportunities. In fact, recent polling reveals that the COVID-19 crisis has reinforced voter support for policies supporting access to affordable, high-quality child care.
When FFYF launched an action alert in March calling on Americans to contact Congress, over 65,000 emails flooded legislators' inboxes in just 4 days from concerned constituents in all 50 states and the District of Columbia. Momentum could be seen in the media as well. FFYF analyzed the data on this heightened press coverage and found that stories covering the child care industry in the U.S. in March through July of 2020 were up almost 90% over the same time period the previous year.
Our national poll found that nearly 4 in 5 voters say the pandemic has revealed how essential it is that we build a child care system that makes care available and affordable to all families who need it. The overwhelming voter support for increased investment in child care and dedicated relief to ensure child care providers can remain open means that publicly supporting early learning and care remains a rare unifying issue that comes with little political downside.
Congressional Action
Recognizing the essential role of child care for children, working families, and the economy, Democrats and Republicans in Congress have sought to prioritize funding and other relief opportunities for child care providers as part of ongoing COVID-19 recovery efforts. In fact, every major federal pandemic recovery package introduced has included dedicated funding for child care.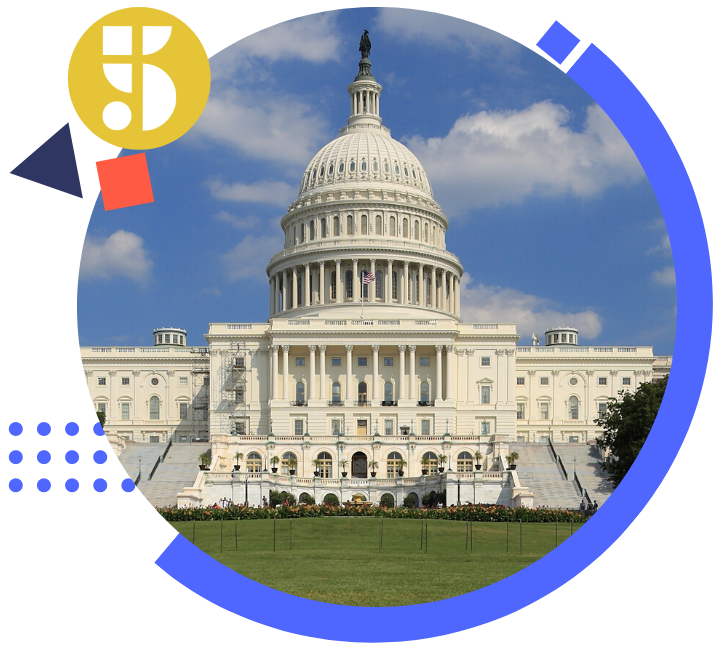 Check out our Timeline of COVID-19 Relief for the Child Care Industry and Working Families for a high-level overview of the major COVID-19 recovery proposals and the provisions aimed at supporting child care providers, along with Congressional letters and resolutions calling for significant child care relief funding.
Some notable legislation to address the crisis included:
Beyond Recovery
Beyond stabilizing the child care industry amid the ongoing pandemic and economic crisis, Congress should consider the ways in which it might take steps to strengthen and expand early learning and care opportunities for America's working families. FFYF's Blueprint for Progress, offers Congress and the Biden administration insight into opportunities, big and small, to support early learning and care programs for children from birth through age five.