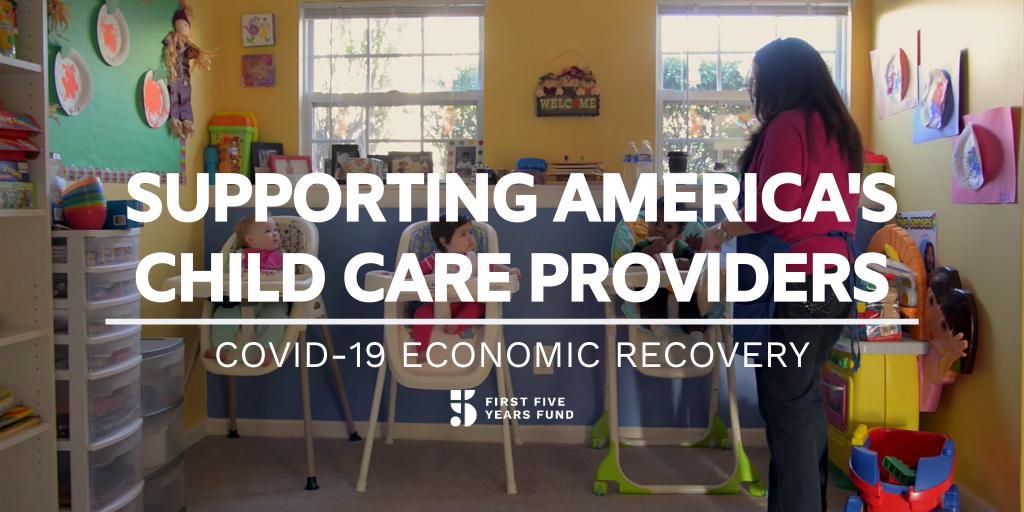 Child care providers are on the front lines of the COVID-19 pandemic, caring for the children of first responders, hospital workers, and so many others who are working throughout this difficult time. Without access to reliable child care, these brave Americans would not be able to continue doing their life-saving work.
We are witnessing firsthand what many have known for a long time; the child care industry is the backbone of the American labor force. If it collapses, the nation's economic recovery after this horrific pandemic will be all the more difficult and may never recover. Without question, America's children and families will need the child care industry to be operating at full force when the time comes for the nation to get back to work.
Congressional Stimulus Package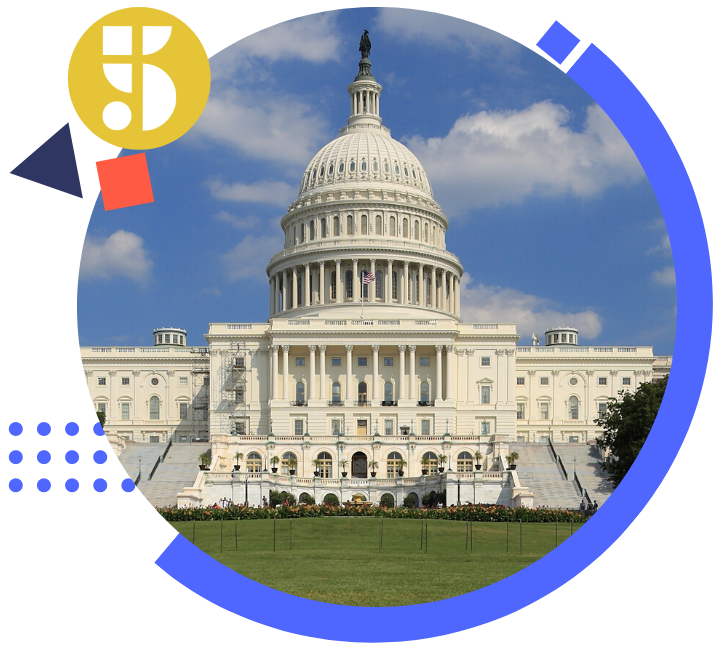 As part of the relief provided to America's families, small businesses, and major industries as they struggle with the effects of the COVID-19 crisis, federal stimulus efforts thus far have recognized the unique position of child care and has included assistance to young children, their families, and the child care providers who care for them.
For example, Phase I, the Coronavirus Preparedness and Response Supplemental Appropriations Act, included $20 million in additional Small Business Administration (SBA) Disaster Loans and provided immediate funding for the domestic and global response to COVID-19. Phase II, the Families First Coronavirus Response Act, requires employers with fewer than 500 employees to provide paid sick and family leave. The Act also expanded unemployment benefits and food assistance, including increased funding for the Special Supplemental Nutrition Program for Women, Infants, and Children program and greater flexibility for distributing food under the Child and Adult Care Food Program.
The largest relief package thus far, however, is Phase III, the Coronavirus Aid, Relief, and Economic Security (CARES) Act — a $2.2 trillion bill that passed with near unanimous, bipartisan support in the House and Senate. Click here for a detailed overview of what's included for child care in the CARES Act.
While just the first step, it is our hope that the support contained in this package will go a long way toward helping the hardworking Americans who are struggling as a result of this horrible pandemic – including child care providers. Click here to read a letter from FFYF and our partners calling on Congress to provide additional relief for the thousands of child care providers and families across the country who are struggling as a result of the COVID-19 crisis.
Applying for SBA Loans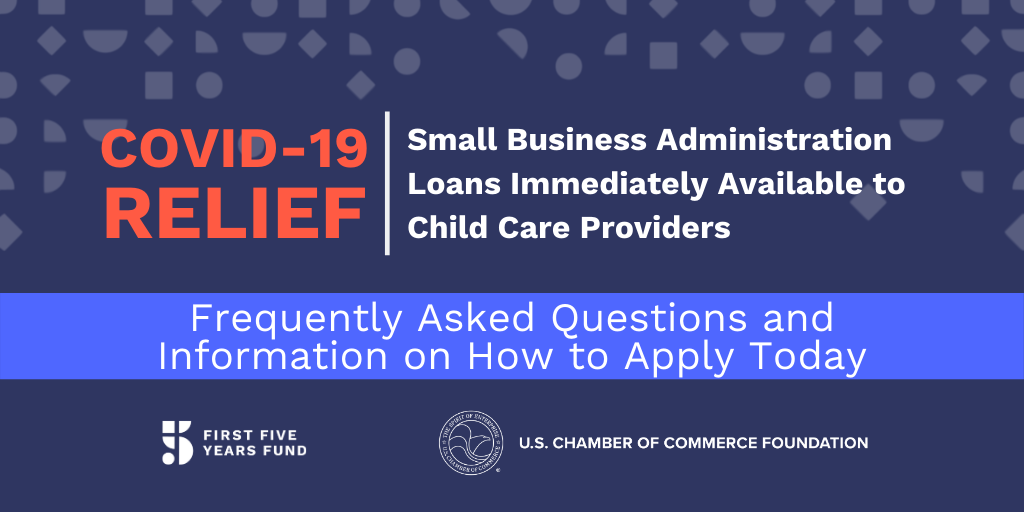 FFYF and our partners at the U.S. Chamber of Commerce Foundation developed an informational resource for child care providers with frequently asked questions related to new COVID-19 relief loans through the Small Business Administration. Click here for information on how to apply.
More relief is on the way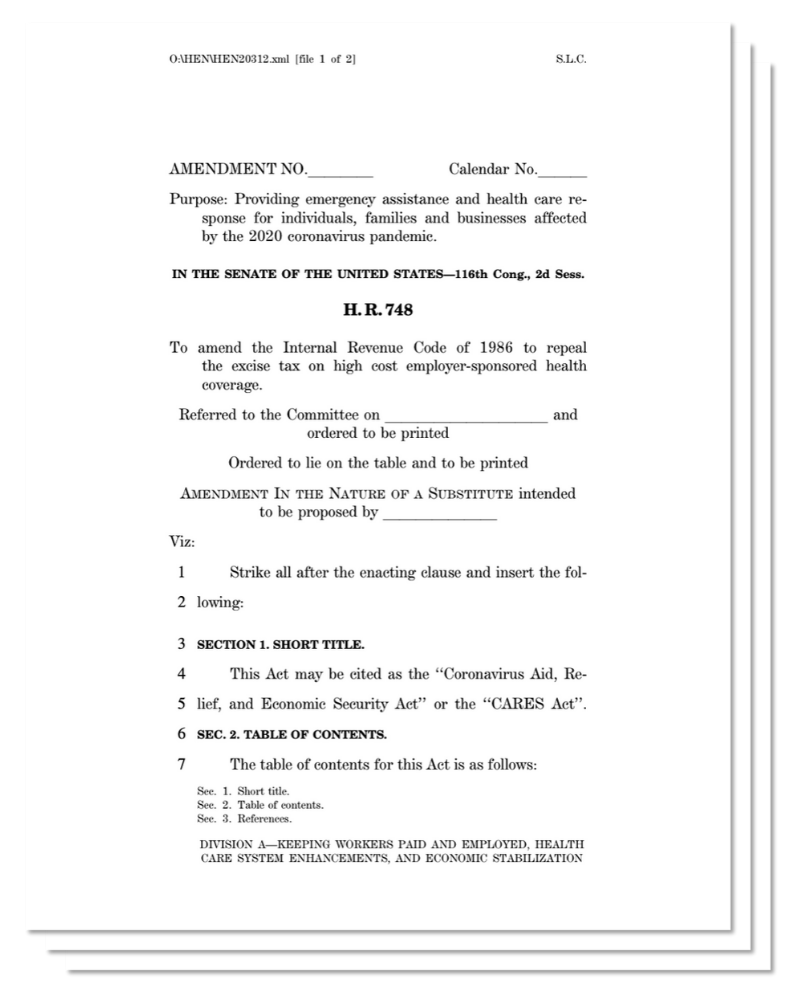 We are continuing to conduct extensive analysis of the Congressional relief package to identify the various provisions that child care providers can take advantage of, including subsidy funding, small business loans and more. The information included here should not be considered exhaustive. Instead, it is meant to help track what is potentially relevant to the child care sector within a much larger trillion-dollar stimulus package aimed at providing relief to America's major industries and small businesses, health care systems, and most importantly, our families.
We also know that this is just the first step, and we will be working closely with Congress to inform them of any additional relief needed over the coming weeks.
Making your voices heard
FFYF worked closely with lawmakers on both sides of the aisle in the House and Senate to ensure substantial relief was included in whatever legislation Congress developed. In fact, FFYF's online action urging Americans to contact Congress about the importance of including the child care industry in any federal stimulus package generated over 65,000 emails to lawmakers from constituents in all 50 states and the District of Columbia, calling for significant financial and regulatory relief for child care providers.