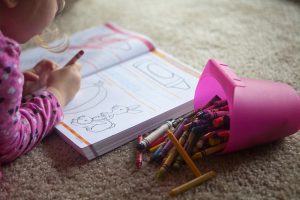 The first Republican presidential debate is just one day away, presenting an opportunity for candidates to highlight what many have said for years: investing in quality early education is a national priority. In fact, two years of polling by the First Five Years Fund has shown that early childhood education is the number two priority for voters after improving jobs and the economy and one of the few issues with widespread support from Democrats, Republicans and Independents.
Research shows that the first five years of life are a critical time when children develop the early cognitive and character skills that set the foundation for later success in school, career and life. What is more, research from Nobel Prize-winning economist James Heckman shows that every dollar we invest in high-quality early learning grows the economy through a 7-10 percent return – per child, per year – to taxpayers through improved education, health, and social outcomes and decreased social spending – growing a stronger, more prosperous America.
Likewise, voters favor deep, wide and varied investments in early childhood programs from birth to age five. This includes making early education and child care more affordable, funding programs that meet specific quality standards, and building better more accessible preschool services.
Regardless of party affiliation, voters overwhelmingly say we should be doing more to ensure children start kindergarten with the knowledge and skills to do their best. As the candidates debate a diverse array of policy items, they shouldn't forget what voters care about most: high-quality early childhood education for America's children.