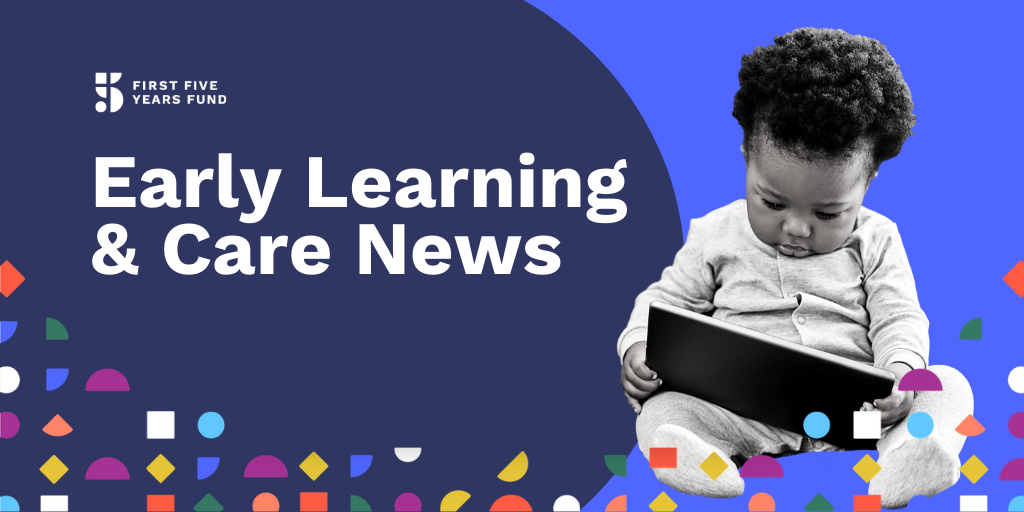 October 27, 2020
---
State programs and investments in early learning continue even as young learners miss out on many in-person experiences due to the pandemic.
Child care is still a struggle for parents and providers alike as available funding is limited to assist either.
NATIONAL NEWS

What kids stand to lose if 2020 steals kindergarten
Hechinger Report | 10/27/20
Kindergarten is designed for young children, who learn best by doing. And while pre-literacy and math skills are covered, building block towers, playing make-believe and mastering the playground equipment are also key elements of this critical grade.
IN THE STATES

DELAWARE
Delaware Announces Early Childhood Education Updates
WRDE | 10/26/20
Gov. John Carney and the Delaware Department of Education on Monday announced a few early childhood education updates, ranging from governance updates to additional CARES Act funding to the state's commitment to double Early Childhood Assistance Program funding.

GEORGIA
Celebrating Georgia Pre-K Week
Saporta Report | 10/26/20
Earlier this month, early learning centers and organizations across the state participated in the 10th annual celebration of Georgia Pre-K, a lottery-funded program available to four-year-olds. This special week-long event highlights the important work that goes on in Pre-K classrooms to get children ready for future school success.

GEORGIA
Scholarships and grants available to families and daycare facilities
FOX 5 | 10/27/20
Demand for childcare continues to grow as many schools announce prolonged virtual learning during the pandemic. Many families are struggling to pay for that extra care, and the facilities themselves still need help staying open.

NORTH CAROLINA
Daycare struggles amid COVID-19 pandemic could case reopening issues for North Carolina economy
ABC 11 | 10/26/20
It's quite a dilemma; daycare services are badly needed by essential workers who are keeping our economy limping along. But with so many working from home, the need for daycare has dwindled.

SOUTH CAROLINA
New program offers help for SC parents struggling with child care costs
ABC 15 | 10/26/20
South Carolina Department of Social Services is offering help to families struggling with child care costs as a result of the COVID-19 pandemic. They've launched a new voucher program providing money to parents to help pay for day care enrollment.
Subscribe to our daily news report
and receive these stories directly to your inbox every morning.