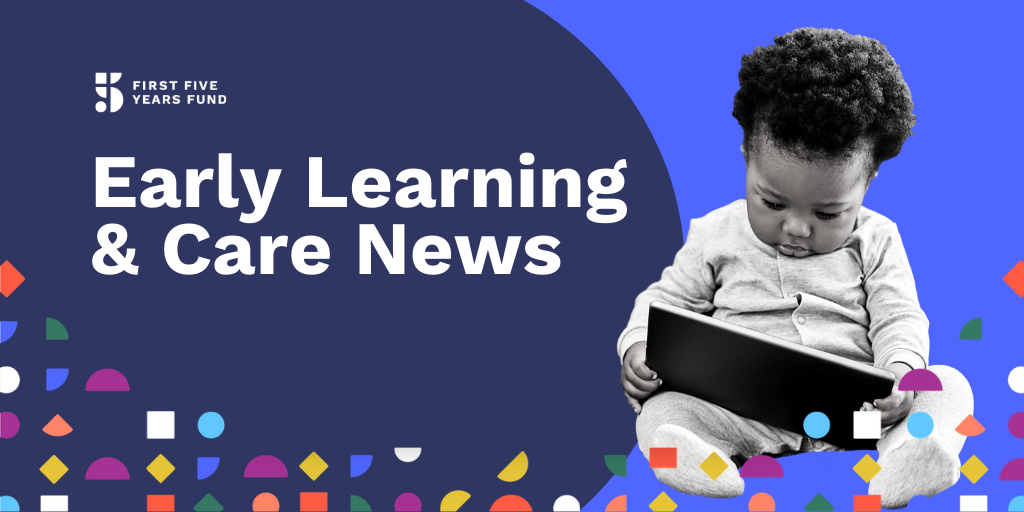 October 28, 2020
IN THE STATES

CALIFORNIA
Parents, childcare providers asking for state help to prevent more closures
ABC 30 | 10/28/20
Providers, however, say there was a crisis even before the coronavirus as they say childcare was underfunded. They want Governor Gavin Newsom to step in and up funding for child care before more are forced to close.

ILLINOIS
Some day care restrictions loosened, more children allowed in
KHQA | 10/27/20
Illinois has expanded the number of children allowed in some day care facilities. This updated capacity will allow more children to return to day care as their parents return to work.

MICHIGAN
Michigan's early childhood program among top in the nation
Manistee News Advocate | 10/27/20
The Michigan Department of Education announced this month that Michigan has met all 10 quality standards for pre-kindergarten set forth by the National Institute for Early Education Research for the third straight year.

NORTH CAROLINA
Pre-K in a pandemic: Keeping the youngest learners safe at school
WECT | 10/27/20
Students of all grades and ages are getting back in the classroom, including the youngest learners in New Hanover County. The three- and four-year-olds at Johnson Pre-K Center in Wilmington are getting their first taste of formal education…

OKLAHOMA
October is Head Start Awareness Month
Tulsa World | 10/27/20
Head Start is a comprehensive program that gives families with low income the opportunity to provide their children with a high-quality, pre-school education at absolutely no cost to them

OKLAHOMA
New Study Looking At Early Childhood Trauma's Impact Later In Life
News on 6 | 10/27/20
The Laureate Institute for Brain Research is working on a new study that looks at early childhood trauma and how it affects people later in life. Researchers say it can manifest in anxiety, depression, diabetes, and alcohol and drug abuse.

PENNSYLVANIA
Public support for child care is essential to economic recovery
Lehigh Valley Live | 10/27/20
As the United States and the Lehigh Valley both move closer to a consequential election, this may be a rare opportunity to put children's and families' needs in the front and center of community discussion.
Subscribe to our daily news report
and receive these stories directly to your inbox every morning.