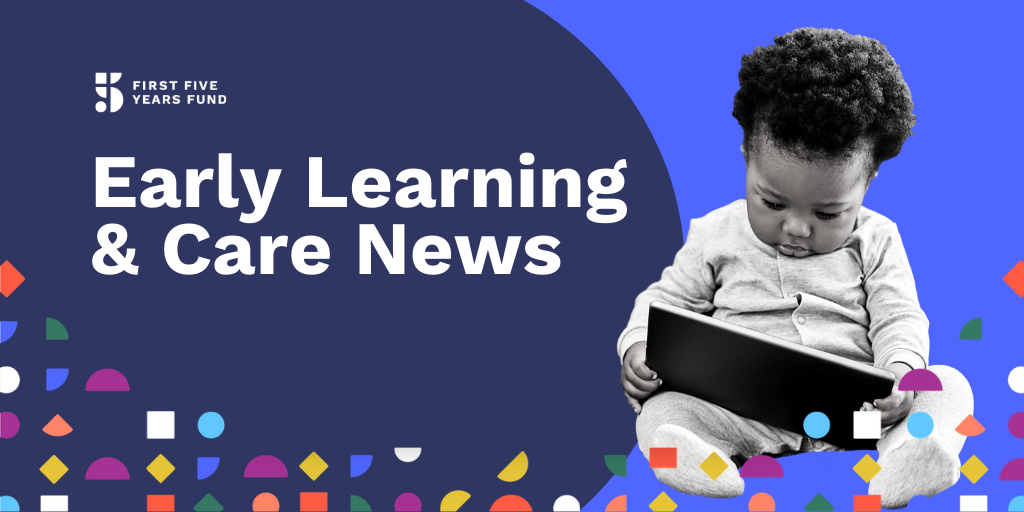 October 30, 2020
---
Working Moms are bearing the brunt of child care obligations as the pandemic drags on. Many have left the workforce entirely as a result.
The reality for early learning and care providers has changed. Many believe supporting those in the industry could speed up economic recovery.
NATIONAL NEWS

Working moms are not okay
Washington Post | 10/30/20
=In September alone more than 860,000 women dropped out of the workforce, compared to just over 200,000 men. An analysis by the National Women's Law Center found that women left the labor force at four times the rate of men in September…

An Open Letter To America's Moms From Jill Biden
Romper | 10/29/20
We are eight months into this pandemic with no national plan to end it or keep schools safe. So many families are worried about losing their jobs or paying the rent. Moms across the country have told me that, no matter how hard they work, no matter how much they try, they feel like they're failing.

Companies Offer Free Election Day Child Care To Ensure Parents Can Vote
Romper | 10/29/20
For working parents, getting to the polls on Election Day in a normal year can be a hassle. Sometimes, just getting time off work to vote is challenge enough. But throw in a global pandemic… and long lines at polling places and you have a recipe for disaster.
IN THE STATES

DISTRICT OF COLUMBIA
Sandra Jackson: Expanding child care can help Black women overcome disparities in domestic violence
The DC Line | 10/29/20
Since the COVID-19 pandemic began, an overrepresentation of Black Americans among front-line workers has compounded the vital need for child care for those who cannot work remotely — putting stay-at-home mothers who live in abusive households in an impossible and inescapable position.

MASSACHUSETTS
Table of Experts: Child Care and the Economy
Boston Business Journal | 10/30/20
Childcare access, affordability, and quality were critical issues facing the commonwealth even before the coronavirus. In 2019, The Boston Foundation, in collaboration with The Boston Opportunity Agenda published a report.

NEW YORK
Childcare During A Pandemic
WAER | 10/29/20
The covid-19 pandemic has upended many aspects of our community, and childcare schedules and norms are one of them. Providers are struggling to stay afloat while parents are trying to figure out when & what kind of childcare is the safest, best option.

OREGON
Parents strive to find work/life/childcare balance amid coronavirus pandemic
KATU | 10/29/20
Parents and guardians are working to find new routines for their students as they navigate school during the coronavirus pandemic.

OREGON
Oregon Universal Pre-K Ballot Measure Could Be Watershed Moment in US Education
Truthout | 10/30/20
Thanks to the efforts of a committed coalition of local organizers, unions and educators, residents of Oregon's Multnomah County will soon vote on Measure 26-214, which, if passed, will create a tuition-free, year-round, full-day universal preschool system.

OREGON
Editorial: How long will Oregonians be on the waitlist for child care changes?
The Bulletin | 10/29/20
The last time we editorialized about how Oregon is moving slowly on helping families find child care that is safe and affordable, it got the attention of state Rep. Karin Power, co-chair of the state's legislative child care task force.
Subscribe to our daily news report
and receive these stories directly to your inbox every morning.