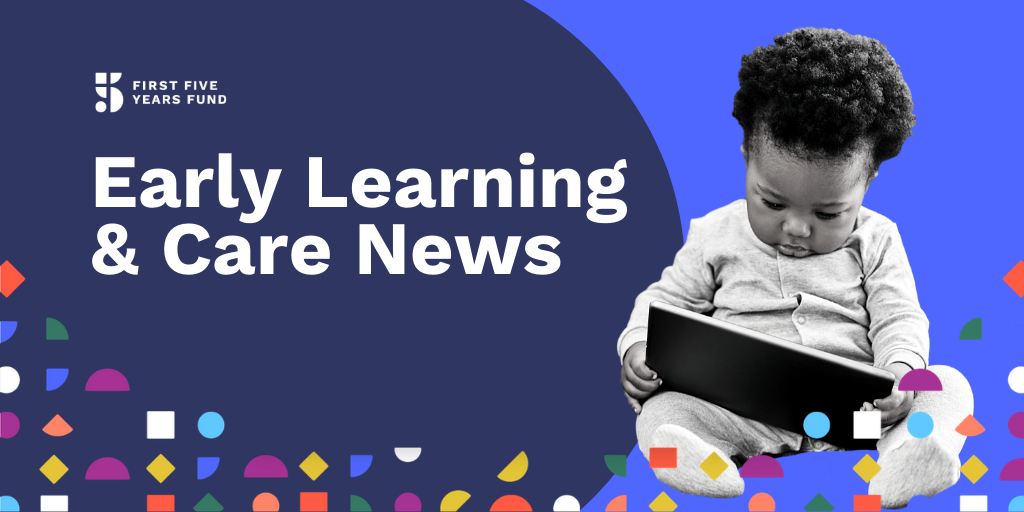 November 17, 2020
IN THE STATES  

GEORGIA
Child care providers can now apply for another round of COVID-19 funding
WSB-TV | 11/16/20
There is some good news for Georgia's child care providers. Starting Monday, providers can apply for a second round of Short Term Assistance Benefit for Licensed Entities (STABLE) payments from the state.  

INDIANA
Day cares, early learning centers work to keep kids safe during COVID-19
WTHR | 11/17/20
Before people can even walk into a Day Early Learning center in Indianapolis, a staff member takes temperatures and asks a series of questions in regards to the COVID-19 pandemic.   

MASSACHUSETTS
Child care supply, affordability worsened by pandemic, new report says
Boston Business Journal | 11/17/20
The pandemic has exposed a supply problem and an affordability crisis in Boston's child care sector, a critical part of the economy, according to a new report. Earlier this year, many child care providers were closed for three months as state officials sought to slow the spread of Covid-19.  

MASSACHUSETTS
The COVID-19 pandemic has further cut into Boston's childcare shortage
Boston Globe | 11/17/20
The coronavirus pandemic has exacerbated the severe shortage of childcare options in Boston, none more than in neighborhoods with higher Black and Latino populations, according to a new report.   

NEW MEXICO
Child care crisis in New Mexico impacting local economy
KRQE | 11/16/20
Working New Mexico families are facing challenges when it comes to child care. Officials say the current child care system needs improvement in three areas: access, affordability, and quality.   

OREGON
Editorial: Some solutions to Oregon's child care problems
The Bulletin | 11/17/20
We can't say when or if reforms will happen, but a state task force has come up with ideas to improve child care in Oregon. The state's Joint Task Force on Access to Quality Affordable Child Care is scheduled to meet Tuesday to clarify its recommendations for legislators.
Subscribe to our daily news report
and receive these stories directly to your inbox every morning.