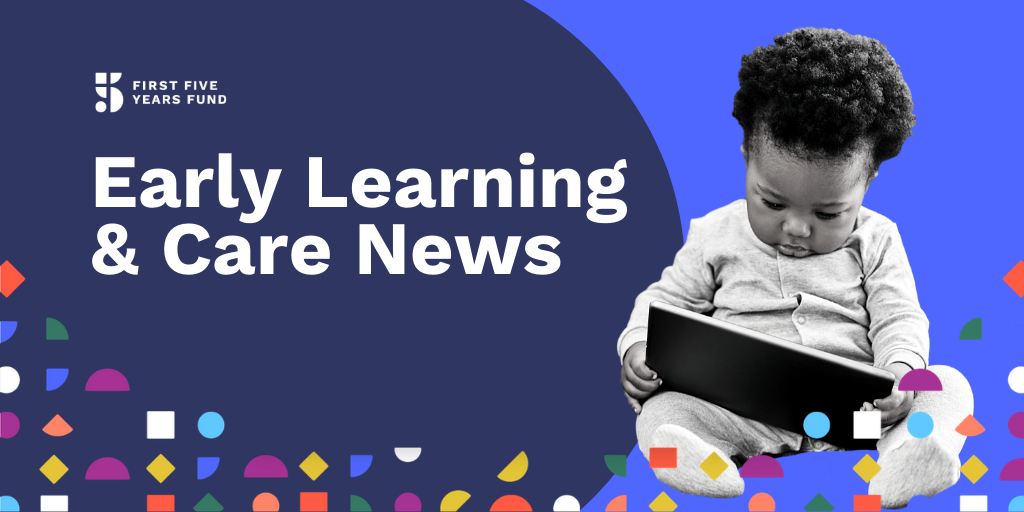 November 19, 2020
---
Across the country, child care providers are asking for help. In Colorado statewide closures due to a second wave could lead to permanent closures if relief doesn't come soon. In California, those providers serving low-income families are on the brink of collapse while others "sound the alarm".
Child care plays a crucial role in allowing parents to return to work. It is a critical tool in allowing working moms to rejoin the workforce after a mass exodus in the past several months.
IN THE STATES

CALIFORNIA
Child Care System for Families in Need on Verge of Collapse, Warn Providers
KQED | 11/18/20
Child care providers who care for some of California's neediest families have been warning for months that the system is going to collapse if they don't get help soon. In-home providers already operated on razor-thin margins.

CALIFORNIA
'We Are At The Breaking Point:' California's Childcare Providers Sound The Alarm
CAP Radio | 11/18/20
While many families are still working and learning remotely, thousands of California workers have continued to care for the children of the state's essential workers. But many say they need more financial support from the state…

COLORADO
Day care providers fear widespread closures without relief funds to help them rebound
KOAA | 11/18/20
Child care industry experts fear we could be on the verge of a crisis as a growing number of day cares across the country and here in Colorado consider closing their doors permanently.

COLORADO
Special session: child care
Colorado Politics | 11/18/20
While child care was not among the needs funded by pandemic relief in the General Assembly's regular session in June, long-established state and county programs will be tapped during the upcoming special session to provide that assistance.

IDAHO
Idaho's child care industry struggles with testing costs and staffing
Idaho News 6 | 11/18/20
As little funding is flowing to their programs, the child care industry is struggling. At the same time, the need is larger than ever. Providers are having a hard time accessing testing, which creates challenges for keeping the doors open.

INDIANA
Organization urges lawmakers to invest in early education
The Statehouse File | 11/18/20
Early Education Works, formerly known as All IN 4 Pre-K, says they will continue to urge lawmakers to work towards sustaining funding and strengthening the state's pre-kindergarten program in the 2021 legislative session.

IOWA
Child care facilities playing a crucial role
KIMT | 11/19/20
Child care centers have provided such a vital service for families, especially for front line and essential workers who are working through this pandemic. And Charlie Brown Preschool… know that it's crucial to be able to provide this service for families.

MASSACHUSETTS
COLUMN: Daycare is an essential service in Somerville and statewide
Wicked Local | 11/18/20
For the centers that reopened, admission is down across the board, reflecting both parents' concerns about safety as well as state requirements for reduced group sizes. Staff turnover is higher than ever, and daycares are struggling financially…
Subscribe to our daily news report
and receive these stories directly to your inbox every morning.