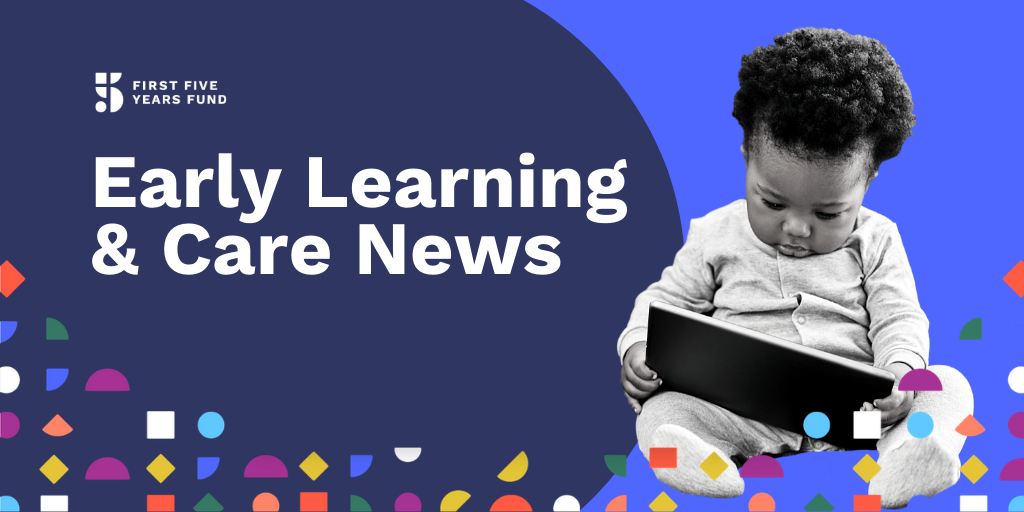 November 20, 2020
---
Stories from every corner of the nation are demonstrating that child care providers need significant relief if their businesses are to survive the second wave of the pandemic and continue serving the communities that need them. Advocates worry about the long-term effects on young learners.
Questions remain about how the ongoing crisis will be handled at the state and local level without federal relief. States like North Carolina are making decisions about immediate needs and long-term solutions.
IN THE STATES

ARKANSAS
Childcare facilities continue to struggle amid COVID-19 pandemic
THV 11 | 11/19/20
The Department of Human Services has updated its guidelines for childcare facilities across Arkansas. The changes are clarifications on the existing guidance, which limits the size of any group to 10 or less.

CALIFORNIA
Urgent Steps Are Necessary to Address Implicit Bias in Early Education
Los Angeles Sentinel | 11/19/20
To combat this problem, BMEE is calling on the California Legislature to ensure that Black preschoolers are not excluded from important educational components and success through implicit bias and structural racism. 

ILLINOIS
Pandemic impacts preschool enrollment, concerns for children's education
Fox Illinois | 11/19/20
Multiple preschools across Springfield are reporting a 50% drop in enrollment due to the COVID-19 pandemic. While preschool is not required in the State of Illinois, it impacts early childhood education.

ILLINOIS
Illinois child care centers report enrollment declines as pandemic wears on
Chalkbeat | 11/19/20
Enrollment in Illinois child care centers has dropped sharply since the start of the COVID-19 pandemic, raising concerns about a beleaguered sector of the economy.

IOWA
Use it or lose it: Parents set wages aside for child care. Now it's at risk
WITF | 11/19/20
In a year when schools were closed, summer camps were canceled, and day cares have been operating at limited capacity, parents who withheld part of their wages to cover the cost of child care are finding they may not get that money back.

KANSAS
Who's watching the kids? Rural communities and families struggle to find child care options
High Plains Journal | 11/20/20
Their 2019 report showed that there are 18 counties in Kansas that do not have openings for infants and toddlers in licensed facilities, and Wichita County is on that list. The same report stated that statewide communities lost 501 home child care providers since 2016.

KENTUCKY
There's no time to lose. We must invest in child care now to help the economy
Courier Journal | 11/19/20
Child care is essential. Never in modern times have we experienced greater understanding of the vital role that child care providers play in our community.

NEW YORK
NYC preschools remain open, raising questions about safety and equity among staff
Chalkbeat | 11/19/20
As the city has now crossed Mayor Bill de Blasio's school closure threshold, a 3% coronavirus positivity rate over a seven-day average, preschools find themselves in a tough spot.

NORTH CAROLINA
How will North Carolina respond to pandemic's 'upending' of child care?
EdNC | 11/20/20
Will North Carolina let the pandemic-produced public health and economic crises go to waste? Or can the state not only respond to immediate emergencies but also look ahead and prepare for changing times?

WISCONSIN
Child Care Workers Explain Pandemic Challenges
Wisconsin Public Radio | 11/20/20
As the state rolls out another round of grants to support child care and early education, we check back in with two providers about how they're faring during the pandemic.
Subscribe to our daily news report
and receive these stories directly to your inbox every morning.