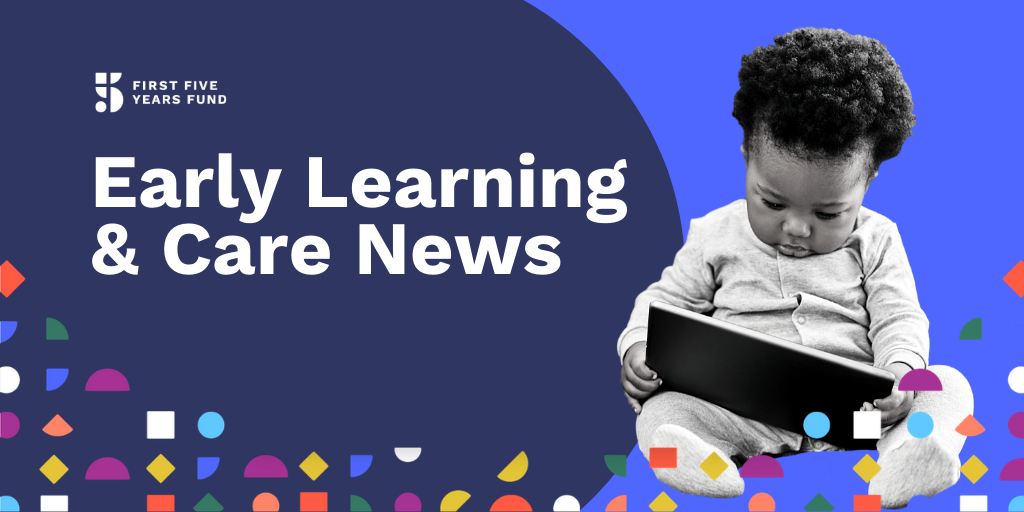 November 30, 2020
---
Many of our nation's youngest learners are missing out on education and developmental experiences during the years when they are most critical. Parents are worried about the long-term effects of these missing experiences. Early learning programs which have seen a marked drop in enrollment could lose essential funding needed to meet community needs.
Child care providers are facing increased stress. Many have closed their doors for good after decades of service. For child care providers to remain in business through the pandemic, they will need significant financial relief.
IN THE STATES  

CONNECTICUT
Like schools and offices, child care centers across CT seeing a rise in COVID cases
CT Insider | 11/27/20
Child care facilities make up part of the puzzle of essential services that prop up Connecticut's economy. But as the number of COVID-19 cases in the state rise once again, more cases are popping up at day care centers as well…  

GEORGIA
Pre-k classroom enrollment numbers down due to covid seats needing to be filled
LaGrange Daily News | 11/28/20
Although all Troup County School System pre-K seats are full, there are still more than 70 opens seats within Private Childcare Centers in Troup County. According to Get Troup Reading Director Kim Myers, Troup County has 704 funded Georgia pre-K seats.  

ILLINOIS
Provide relief aid for child care centers
Daily Herald | 11/28/20
Providers of quality child care and early learning, as well as many families with young children, are suffering financial distress during this pandemic, and too many child care centers and homes are going out of business.   

ILLINOIS
Day care providers need short-term relief and a long-term solution
NWI.com | 11/29/20
My colleagues are dying of COVID-19. As home day care providers, we don't have a safe place to go when the work day ends. Families depend on us to care for their children, yet every day we choose between our livelihoods and our lives.  

KENTUCKY
So much more than a day care': Peanut House closes after 41 years
Bowling Green Daily News | 11/30/20
Wednesday may have been one of the few times in nearly five decades of teaching toddlers and preschoolers that Judy Helm didn't look forward to her day's work. Because it was her last.  

MINNESOTA
There's a lot more self-care going on': Daycare providers deal with more stress
Post Bulletin | 11/20/20
Daycare centers and in-home providers have always been a critical workforce link. If the daycare provider isn't able to take care of the kids, parents can't go to work. Now as the pandemic enters a dark new phase and essential workers, such as doctors and nurses, try to cope with a surge of sick patients, daycare has become vital.  

PENNSYLVANIA
Change in how Pa. funds child care businesses is compounding COVID-19 woes, operators say
LeHigh Valley Live | 11/29/20
Child care operators, however, say that enrollment is down and that means lower subsidies at a time when the businesses are facing increased costs tied to the COVID-19 pandemic.  

WISCONSIN
Child care is a workforce development issue': How Wisconsin companies are meeting child care needs to retain workers
Greenbay Press Gazette | 11/30/20
For many working parents, balancing online school or child care with work has become a point of stress and pressure. Employers, meanwhile, are recognizing that it splits their employees' attention and changes their availability.
Subscribe to our daily news report
and receive these stories directly to your inbox every morning.