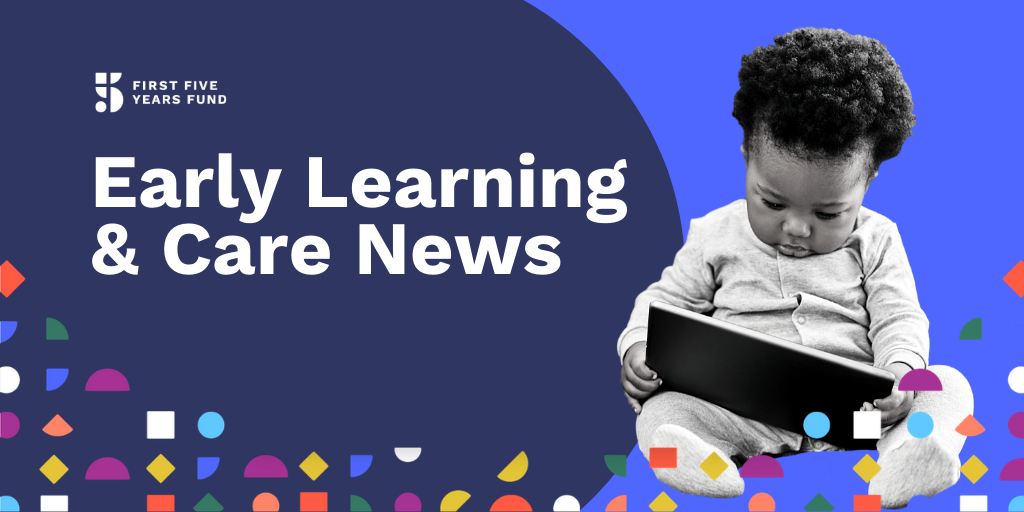 November 5, 2020
---
Election night saw several stateside victories for early learning across the country with some expanding access to pre-k.
These decisions come as many parents are holding their kids back from Pre-K and Kindergarten amid stress from distance learning.
---
NATIONAL NEWS  
IN THE STATES  
COLORADO
The rigors of preschool and childcare in a pandemic
The Aspen Times | 11/5/20
This pandemic is wearing on everyone. We're all tired of the stress, the ever-changing rules and not always knowing what to expect. But perhaps the group with the biggest burden, or at least the most to worry about, is families with preschool-age children.   

COLORADO
Colorado Votes Yes on Raising Taxes on Smoking and Vaping to Fund Education
The 74 | 11/4/20
Gov. Jared Polis, an early childhood education proponent, threw his weight behind the proposal, inviting education, business and health care leaders to the table before presenting the ballot proposition to voters.   

CONNECTICUT
Officials: More parents opt to keep pre-K, kindergartners out of school during COVID pandemic
CT Post | 11/5/20
The sharp drop off in public school enrollment this fall can be traced to fewer pre-kindergarten and kindergarten students entering the system and more families turning to home schooling, state education officials said Wednesday.  

OREGON
One Oregon county voted for free preschool—and won
Motherly | 11/4/20
Presidential candidate Joe Biden presented a plan for free preschool… The day after the election we don't yet know if Biden will be president or not, but for one county in Oregon, free preschool is coming with or without a Biden victory.  

TEXAS
PreK 4 SA, San Antonio's Popular City-Run Pre-K Program, Wins Another 8 Years
The 74 | 11/4/20
Last night, San Antonio voters overwhelmingly elected to renew the city's popular pre-k program, PreK 4 SA, drowning out any remaining questions about the program's benefits.
Subscribe to our daily news report
and receive these stories directly to your inbox every morning.