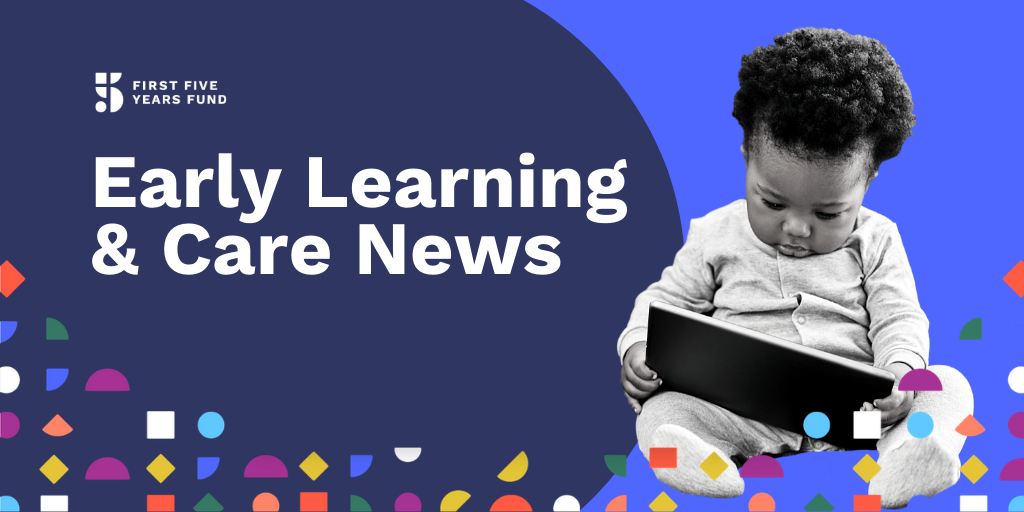 November 9, 2020
IN THE STATES  

CALIFORNIA
Child Care Can Help LA Families Financially Survive The Pandemic, But It's Still Unavailable For Many
LAist | 11/6/20
Parents who've found a spot in child care might have a better shot at economically weathering the pandemic — but with early education programs largely closed and private providers struggling, finding a spot can be a challenge…  

CONNECTICUT
Rosa DeLauro championed a lifeline for the childcare industry. Now Congress needs to deliver
CT Mirror | 11/9/20
Congresswoman Rosa DeLauro, after spending countless hours with Connecticut early care providers to understand how we could safely re-open for both our teachers and the young children we serve, introduced the Child Care is Essential Act.  

KANSAS
Gov. Kelly announces grants to assist Kansas child care program
KFDI | 11/8/20
The program will provide technical assistance to licensed care providers who are implementing COVID-19 safety guidelines, and was created in partnership with the Kansas Department of Health and Environment and the Kansas Office of Recovery.  

MISSOURI
'Won't be able to survive': Childcare centers serving low-income Missourians face closure
Aurora Advertiser | 11/6/20
Cortaiga Collins doesn't know how much longer her childcare center will survive. Only about a dozen children have been attending regularly amid the pandemic. Under normal circumstances, she used to serve as many as 100.  

NEW HAMPSHIRE
How New Hampshire arrived at a child care crisis
Sentinel Source | 11/6/20
When the COVID-19 pandemic first struck New Hampshire in mid-March, Tracy Hardy faced a parental problem that suddenly became almost ubiquitous: How could she continue working full-time, from home, while caring for her young child?  

OHIO
Education and child care to shift amid pandemic
WBNS | 11/6/20
Schools and child care centers across the country are having to adapt to how they provide students and families with education and care amid the ongoing pandemic.  

TEXAS
Pre-K Enrollment Slowly Improving After Taking A Hit During COVID-19 Pandemic
NBC-DFW | 11/6/20
We know the COVID-19 pandemic has had a big impact on education in North Texas. So NBC 5 is taking a look at pre-k. It's not required by the state and many families have chosen not to enroll their kids out of fear they might get sick.  

VIRGINIA
Child care adapts to changing landscape during pandemic
Frederick News Post | 11/9/20
Child care continues to be one of the highest cost burdens that families face, according to the United Way of Frederick County's recent ALICE report. A family with one preschooler and one infant saw average child care costs increase 20% between 2016 and 2018.
Subscribe to our daily news report
and receive these stories directly to your inbox every morning.