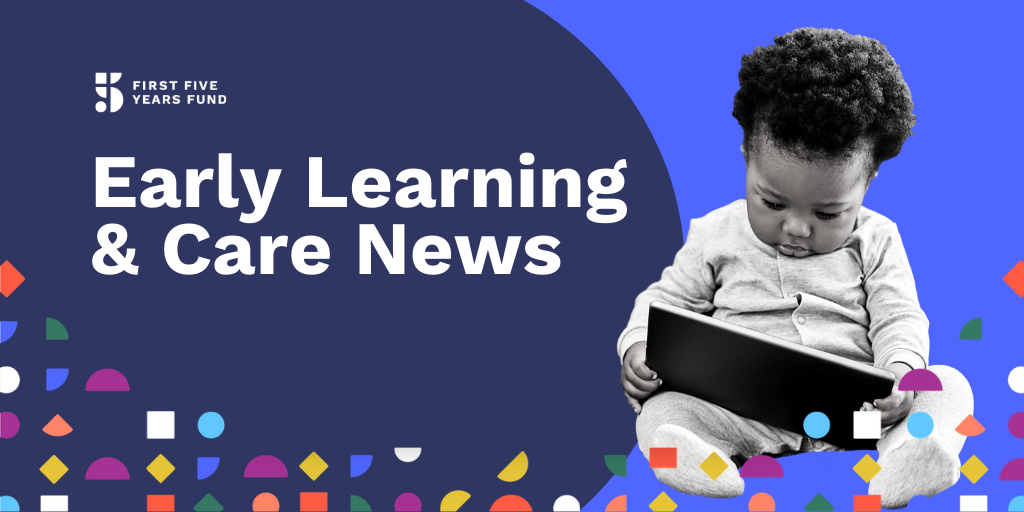 December 11, 2020
---
Child care providers continue to struggle financially as federal funds run dry. Between enrollment drops and the increased cost of providing care, the industry is in desperate need of relief.
Research shows that receiving a quality early childhood education sets children up for success later in life. Some states like Illinois are reenvisioning what early learning will look like in their state.
IN THE STATES  

ARIZONA
Childcare facility sees huge drop in enrollment due to pandemic
KVOA | 12/10/20
Having a job in the middle of a pandemic, is wonderful. But having a job with little ones can be a challenge. Daycares are struggling & hoping to be the solution. I know looking at my workload, I need my one-year-old in childcare, said Cassidy Cunningham.  

CALIFORNIA
It is life-consuming.' A 24-hour day care operator on working during the pandemic
San Francisco Chronicle | 12/11/20
The sheer relentlessness of operating a 24-hour day care center was brought to light Friday when "Through the Night," a feature-length documentary on round-the-clock child care began at the Roxie Theatre's virtual cinema.   

ILLINOIS
Re-envisioning early childhood education and care in Illinois
WSILTV | 12/10/20
The special commission working to improve the quality of the state's early childhood education system gave an update on their progress Thursday. Governor JB Pritzker is determined to make Illinois the best state for families raising young children.  

INDIANA
Indiana's COVID enrollment dip driven by 10,000 fewer preschoolers, kindergartners
Chalkbeat | 12/10/20
The trend could have significant repercussions for thousands of Hoosier children who are missing out on early education that experts say is crucial to developing the social and self-regulation skills to thrive in school.  

MAINE
Report on Maine economy looks at racial inequality and pre-K
Associated Press | 12/10/20
A report on Maine's economy in 2019 reveals inequity in quality of life along racial lines and the importance of early childhood education… the nonpartisan Maine Economic Growth Council uses a number of measures to compare Maine's economy to New England and the United States.  

MASSACHUSETTS
Child Care Is Back, But Many Providers Are Struggling Financially
WBUR | 12/10/20
As the pandemic wears on, concerns about the stability of the child care system are rising as many Massachusetts child care providers report losing money — with some closing their doors entirely.  

NEW JERSEY
Working parents need quality, affordable child care
NJ.com | 12/11/20
Without safe, reliable, affordable and quality child care, New Jersey's long-term recovery is in doubt. If parents cannot return to work, businesses do not have a steady workforce and the children of low-wage workers… are at greater risk of starting life behind and never catching up.  

PENNSYLVANIA
Preschool program linked with better social and emotional skills years later
Penn State News | 12/10/20
A preschool enrichment program developed at Penn State helps boost social and emotional skills that still have positive effects years later during middle and high school, according to a new study.  

WYOMING
Funding runs out for child care relief program
Rocket Miner | 12/10/20
A program to assist families with child care expenses during the pandemic has ended due to a lack of additional funding. The Department of Family Services allocated Wyoming Coronavirus Aid, Relief, and Economic Security (CARES) Act funds to provide relief to families who experienced an increase in child care expenses due to the COVID-19 pandemic.
Subscribe to our daily news report
and receive these stories directly to your inbox every morning.