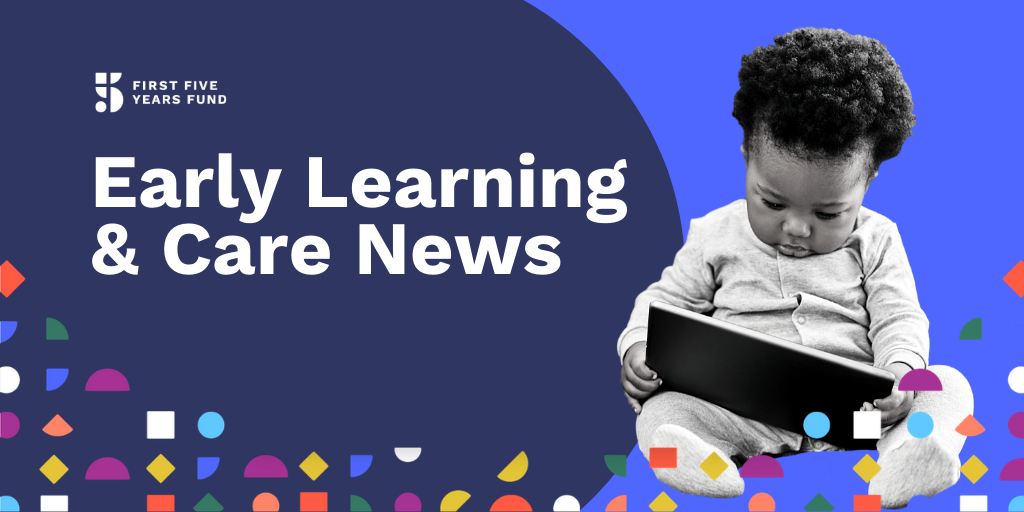 December 15, 2020
---
Early learning and care has long been in need of additional investments. Now is the time for further funding, both to stabilize the industry and ensure future success.
This funding is especially needed as states run out of federal support. States like Nebraska are also facing issues regarding access to care.
NATIONAL NEWS  

Real COVID-19 relief? Use all tools to invest in the 'care economy'
The Hill | 12/14/20
As Congress works to cut a deal on COVID-19 relief legislation, there are disturbing reports that lawmakers may ignore the economic needs of millions of Americans struggling to care for children and other loved ones who depend on them.  

What's in the bipartisan coronavirus relief bill unveiled Monday
CNBC | 12/14/20
Less than two weeks before 12 million Americans are set to lose jobless benefits and eviction protections around the country expire, a bipartisan group of federal lawmakers introduced a $908 billion coronavirus relief package, a starting point for negotiations…
IN THE STATES  

NEBRASKA
Finding enough child care remains critical problem for region, Nebraska
Norfolk Daily News | 12/14/20
Elizabeth Everett, deputy director of First Five Nebraska, said there are few supports to make operating a child daycare a viable career. There is high employee turnover, low profit margins and burdensome operational costs, she said.  

NEW HAMPSHIRE
Child care's long-standing strains brought to light in Covid era
NH Business Review | 12/15/20
In the past, childcare assistance has typically been paid to providers based on attendance, meaning centers would lose that revenue during closures, or if families benefiting from assistance chose to keep their kids home during the pandemic.  

TENNESSEE
Tennessee parents will have fewer options for child care as federal coronavirus relief money expires this month
Chalkbeat | 12/14/20
The Tennessee Department of Human Services child care assistance program for workers deemed "essential" during the pandemic expires Dec. 31 and the state does not have plans to renew it.  

VERMONT
Does Vermont really need more investment in child care?
WCAX | 12/14/20
Despite the pandemic, Vermont created more than 1,100 new child care spaces this past year. The state of Vermont and the child care advocacy group Let's Grow Kids say $2.3M in grants have been awarded this year to help create… new child care spaces.
Subscribe to our daily news report
and receive these stories directly to your inbox every morning.