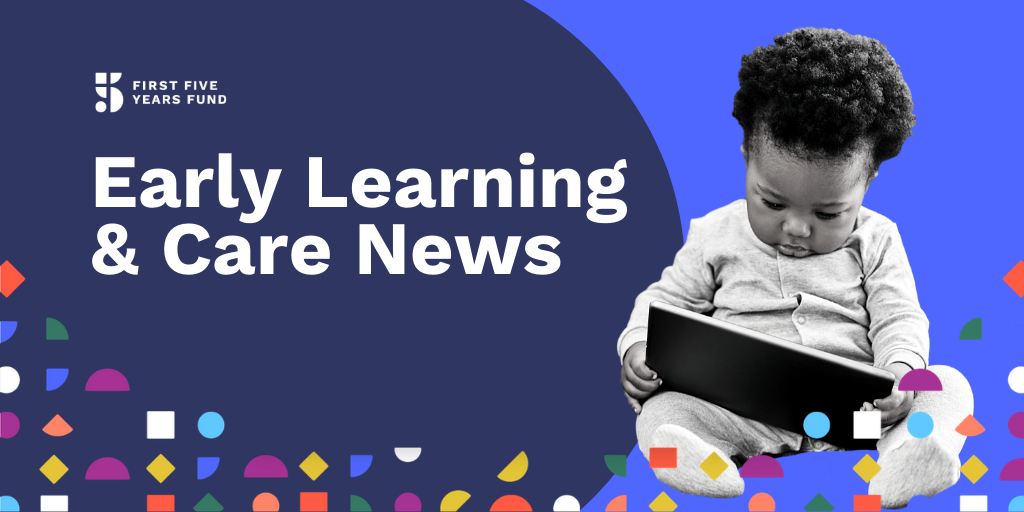 December 4, 2020
---
As talks of an end of year recovery package continue on the hill, advocates, providers and families hope for increased support for child care at this difficult time. 
Increased investment is critical to both the survival of the industry as providers face ongoing challenges and women's ability to rejoin the workforce.
NATIONAL NEWS  

What's in the $908 billion economic relief proposal
Washington Post | 12/3/20
A group of about a half-dozen centrist lawmakers unveiled an approximately $908 billion plan Tuesday that has since gained the support of top congressional Democrats and several senior Senate Republicans, breathing new life into long-stalled talks over critical economic relief.
IN THE STATES  

CALIFORNIA
Inside California's new master plan to reshape early education and child care
Lake County Record-Bee | 12/3/20
California's long-awaited roadmap to reshape early childhood care and education in the state took a critical first step on Tuesday with the release of a first-ever 10-year master plan, but some advocates say more specifics are needed to ensure progress.  

DISTRICT OF COLUMBIA
Child care merits greater investment
Washington Business Journal | 12/4/20
For months, as the Covid-19 pandemic continued and intensified, early care and education providers in the District and across the country wondered how they were going to survive.  

MASSACHUSETTS
In the pandemic, 'women's work' is critical care
Boston Globe | 12/4/20
To the list of groups disproportionately harmed by the coronavirus pandemic — health care workers, nursing home residents, the poor, people of color — we must now add another: women.  

NORTH CAROLINA
While most NC child care providers are open, their status and future are still shaky
EdNC | 12/3/20
The spring brought tough health and financial choices for child care facilities across North Carolina. Almost half of them shut down, while half stayed open to care for children of essential workers.
Subscribe to our daily news report
and receive these stories directly to your inbox every morning.