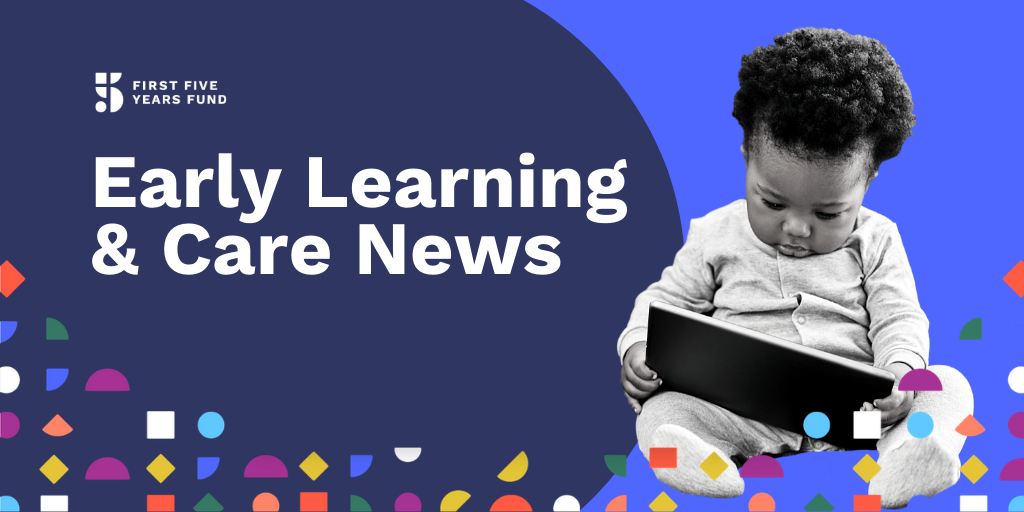 December 9, 2020
---
Investing in the future of early childhood education pays dividends into the future. Now, at such a difficult time, it is especially important that lawmakers fund early learning and care.
Working moms have been leaving the workforce en masse since the pandemic began due to a lack of access to child care.
IN THE STATES  

FLORIDA
Florida business leaders have a role to play in early education
Sun Sentinel | 12/8/20
As business people, we must do all we can to ensure that our children receive the early education required for their future success in this competitive global market. And we can start by helping parents with flexible work schedules during these extraordinary times…  

MINNESOTA
Letter: Lawmakers must work together to fund child care, early learning
Post Bulletin | 12/9/20
Like so many frontline workers, child care providers have been fearless in the face of this pandemic. Moreover, the early care and education industry has proven to be essential to the health of our economy, as well as highly innovative and adaptable.  

NEW YORK
Women leaving the workforce to care for children at home
WKBW | 12/8/20 With kids primarily learning from home, coupled with the lack of childcare options and expense, experts say we will likely see more and more women having to make difficult decisions for their families.  

NORTH DAKOTA
The pandemic is no excuse to lose focus on kindergarten readiness
Hechinger Report | 12/9/20
North Dakota doesn't provide statewide funding for prekindergarten. But while we're working with our partners at the North Dakota Department of Human Services to garner support for this and similar programs through state legislative leaders, our children need high-quality learning environments now.  

PENNSYLVANIA
Funding early childhood education always wise
Daily Item | 12/9/20
The full impact of COVID-19 on education, across all age levels, likely won't be known for years, following extensive study after children start to work their way through the school systems. 
Subscribe to our daily news report
and receive these stories directly to your inbox every morning.