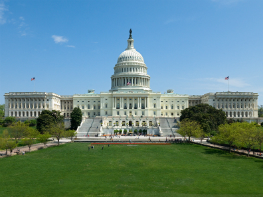 Yesterday, First Five Years Fund (FFYF) Executive Director Kris Perry sent a letter to Senators Lamar Alexander (R-TN) and Patty Murray (D-WA), endorsing the Every Child Achieves Act (ECAA) and expressing strong support for the bill. The bipartisan legislation reauthorizes the Elementary and Secondary Education Act (ESEA), and recognizes the vital role of high quality early childhood education on America's disadvantage youth.
"The ECAA harnesses the potential of early learning to provide more meaningful and impactful educational opportunities for the nation's economically disadvantaged families," Perry wrote. "Thank you again for your leadership on behalf of the nation's youngest, and most economically disadvantaged, learners. FFYF deeply appreciates that high quality early learning is included among the ECAA's core components, and we hope the full Senate will pass this important and needed legislation."
Countless research studies highlight the impact early care and learning programs have on kindergarten readiness rates, academic outcomes, and success later in life. The ECAA highlights these advantages and supports states and school districts to improve program quality, and use of Federal resources. What's more, the bill allows for better coordination of early learning programs within elementary schools across the country.
Ultimately, the ECAA puts flexibility in state's hands. FFYF supports ECAA's Early Learning Alignment and Improvement Grants program in particular, as it helps states more efficiently and effectively use existing Federal resources to strengthen and expand access to high quality early childhood education.
We commend the Senate for its bipartisan leadership on behalf of the nation's youngest learners, and support final passage of ECAA.