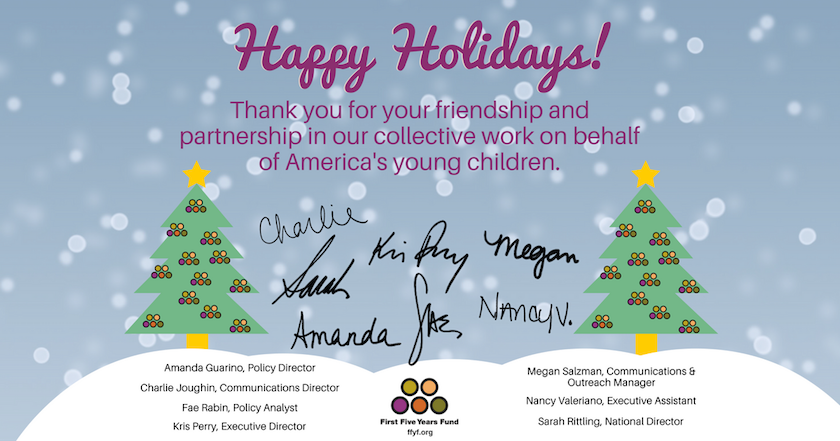 Dear friend,
This has been an incredible year for early childhood education at the federal level. At FFYF, we're grateful to all of our friends who have made this year's historic progress possible.
As 2016 comes to an end, let us celebrate that the lives of so many young children across America were changed because of quality early childhood education.
All kids deserve a chance to succeed in life. And we know that high-quality early childhood education provides children with the skills they need to do well in school and beyond.
Our wish during this holiday season is that, together, we will continue to be successful in our work to ensure America invests in our nation's youngest learners.
Warmly,
Kris Perry
P.S. Read about our recommendations for early childhood policy solutions that take us from where we are to where America needs to be. It's a starting point for conversations between a new administration and Congress to strengthen existing programs while establishing a well-financed continuum of high-quality education and care from birth through age five. FFYF.org/solutions