Yesterday U.S. Deputy Secretary of Education John King and Linda Smith, Deputy Assistant Secretary and Inter-Departmental Liaison for Early Childhood
Development, were in Bentonville, Arkansas on behalf of Invest in US to join the Helen Walton Children's Enrichment Center for an event where it was announced that the group has raised almost 90% of a $14.3 million capital campaign for the construction of a new facility in Bentonville.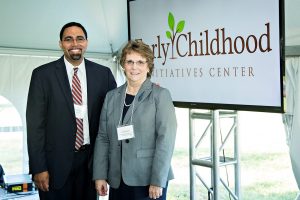 The Northwest Arkansas Democrat-Gazette reports:
The enrichment center and its Early Childhood Initiatives Center are expected to move in the summer of 2017 to vacant property on Northeast J Street adjacent to Crystal Bridges Museum of American Art and the Scott Family Amazeum, the center's executive director, Michelle Barnes, announced Thursday morning.
Officials with the Bentonville center have raised $12.5 million toward the project with contributions coming from organizations such as the Walton Family Foundation and the Wal-Mart Foundation, Barnes said. The center has a goal to raise the rest of the money by the end of the year, she said.
The center is a nonprofit partner in the national Invest in Us campaign, announced by President Barack Obama two years ago to encourage large companies and foundations to support expanding access to and the quality of early childhood programs, said John King Jr., deputy secretary of education at the U.S. Department of Education, who participated in the event.
The new location will afford the organization to expand partnerships with the museums to benefit young children throughout the region. The capital campaign will also expand the ECIC to serve as a place where all early childhood professionals can share knowledge, resources and best practices to benefit the growth and education of young children.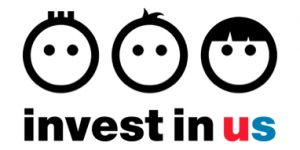 In December of last year, President Obama hosted the White House Summit on Early Education, where he announced support of business leaders, philanthropists, advocates, elected officials and members of the public to invest in the expansion of high quality early childhood education for children birth through five across the country.
That day, the White House also launched Invest in US, a public awareness campaign powered by the First Five Years Fund and its philanthropic partners.
As part of the Invest in US campaign, dozens of corporations, foundations and individuals have committed more of their resources to expanding high quality early childhood programs as a strategy for achieving better education, health, social and economic outcomes.
Those committing to Invest in US are building a better nation by helping create programs that build strong children.
When we invest in them, we Invest in US.