Congress is currently considering an important legislative package – the Build Back Better Act – which includes provisions to address longstanding challenges with access, affordability, and quality in America's early learning system. This legislation would save families thousands of dollars in child care and preschool costs each year.
For years, working families have struggled to find and afford quality care options that meet their needs, while providers struggle to retain and recruit early educators due to an inability to offer sufficient compensation. As an exhaustive report from the U.S. Treasury Department makes clear, there are "several market failures" that lead to a system is that is completely "unworkable."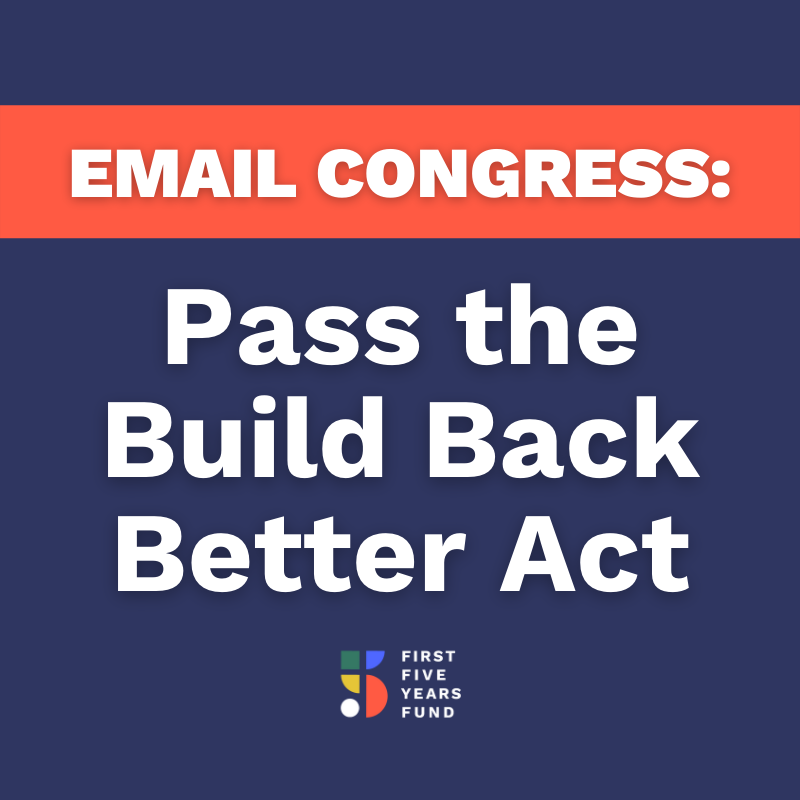 Right now, the average national cost of child care for an infant in a child care center is over $11,600 per year. Meanwhile, a majority of Americans live in a child care desert with virtually no care options available in their area. The Build Back Better Act includes proposals to make child care and preschool available and affordable for families who need it, building a strong, stable early learning system that works for families, providers, and the economy. In fact, the average American family would save thousands of dollars in child care expenses each year. No family would pay more than 7% of their income on child care and low-income families would have all of their child care costs covered.
Using data from Child Care Aware of America on the average cost of center-based care in each state for one infant and new research from the Center for Law and Social Policy, new analysis from FFYF shows how much the average family earning 100% of state median income would save on child care costs each year under the Build Back Better Act.
More states will be added over the coming days.
---