Decisions are being made on Capitol Hill right now that will determine whether Congress will pass a major investment in America's child care and early learning system before a key window of opportunity closes at the end of this year.

Join FFYF and our partners for a major Week of Action July 19th to the 23rd. Parents, providers, and advocates across the country will be contacting their lawmakers, posting to social media, holding events in their communities, and many will be scheduling meetings with their members of Congress — all in support of significant, sustained funding for child care and preschool in the American Families Plan.
Visit FFYF's online Action Center to contact your lawmakers directly, and check out this toolkit with other information and resources you can use to participate in this week of action. 
Finding and affording quality child care and early learning options should never be a burden that prevents a parent from being able to work. Yet for years, the high cost of quality care and the limited supply across the country have created insurmountable challenges for too many families.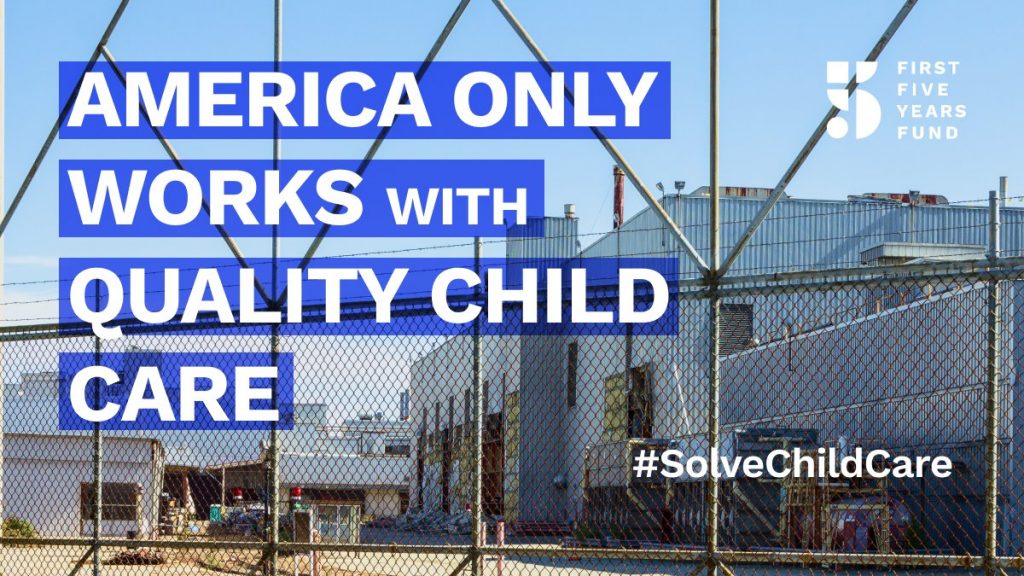 With meaningful investment and reforms, we can:
Ensure all families who need it can afford high-quality preschool and child care;
Build up the nation's supply of quality child care so families have options that meet their needs;
Further improve the quality of care in America to ensure all families have access to options that support their children's healthy development;
Address longstanding, systemic challenges facing America's child care providers so they can attract, retain, and support quality early childhood educators and caregivers.
Let's build a child care and early learning system that works for working families.