There was a sense of relief and a hint of jubilation in our office the morning of October 17.
After 16 days of shutdown, federal government employees returned to work. More importantly, access to critical programs and services for children and families was restored. It was a difficult few weeks, making it easy to understand the cynicism surrounding the federal government and Congress in particular.
But the displeasure of early October cannot overshadow a year of tremendous victories for early childhood education at the national level.
A Year of Progress for Early Childhood Education
Think back to February.
President Obama energized a nation of early learning advocates by pledging his support our issue in his State of the Union address. He followed that up with the announcement of an historic investment in early learning: $75 billion over ten years, which he included in his 2014 budget proposal.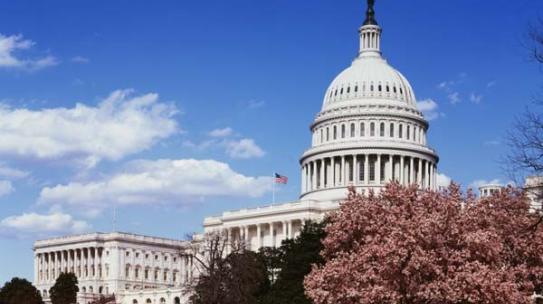 A record number of governors, Democrat and Republican, joined the chorus and proposed new programs, policies, and money for early childhood education in their states. We vowed then not to let the moment pass, and prepared for an exciting and challenging summer driving for more support.
A "Day of Action" culminated in the launch of Grow America Stronger, a campaign to increase attention and support for our critical issue. In just two months over 30,000 advocates signed the petition to Grow America Stronger through high quality early childhood education, generating over 90,000 letters to Congress and the White House.
We received great news at the end of July confirming what we had already suspected. New poll results clearly illustrated bipartisan support for new investments in early childhood education.
86 percent of voters said giving children a strong start is a nation priority, second only to increasing jobs and economic growth.
89 percent said it is important to make early education and childcare more affordable with 86 percent saying the federal government should make quality early learning programs more accessible to low- and middle-income families.
63 percent of voters don't want Congress to let another day pass before taking actions.
Even setbacks like the government shutdown brought silver lining in the form of new opportunities to spread our message and pressure Congress into action. This morning a bicameral, bipartisan budget conference committee began negotiations to fund the government through the end of this fiscal year and propose a roadmap to navigate some longer-term issues like deficit reduction, revenue increases, and entitlement reform.
The conference committee presents what may be our best chance yet to secure new, long-term investments in early learning. Now is the time to reach out to Congress and tell your representative to prioritize children in discussions over the budget.
We are poised for the largest new investment in early childhood education in decades. But this historic commitment to our nation's children is no guarantee. Rather than cynically resigning ourselves to the idea that nothing will get done in Congress, we must fight strong.
This year's accomplishments have shown us time and again that our hard work and persistence pays off. Let's prove it again.