Right now, Congress is debating the Elementary and Secondary Education Act (ESEA), and we need your help to ensure a dedicated funding stream for early childhood education is included in the bill's reauthorization.
On Thursday, March 5, you can raise your voice and tell the Senate you want early childhood education to be included in ESEA!
If you live in one of the states listed below, one of your senators is a member of the Senate Committee on Health, Education, Labor and Pensions.  Please take the time to CALL, EMAIL, and TWEET your senator and ask him or her to support including early childhood education in ESEA as the committee marks up the bill before sending it to the full Senate for a vote.
STATES WITH SENATORS ON THE HELP COMMITTEE: Alaska, Colorado, Connecticut, Georgia, Illinois, Kansas, Kentucky, Louisiana, Maine, Maryland, Massachusetts, Minnesota, North Carolina, Pennsylvania, Rhode Island, South Carolina, Tennessee , Utah, Vermont, Washington, Wisconsin, Wyoming.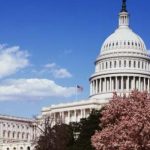 Contact information for each of the senators from the states listed above can be found by entering your zip code at http://growamericastronger.org/contact/
And we've made things easy for you, by providing you with sample tweets, a phone script, and email – all of which you're welcome to use when contacting your senator.
CLICK HERE TO VIEW THE SAMPLE PHONE SCRIPT
CLICK HERE TO VIEW THE SAMPLE EMAIL TEXT
CLICK HERE TO VIEW THE SAMPLE TWEETS
And here are some infographics showing popular support for early childhood education to pair with the tweets linked above: