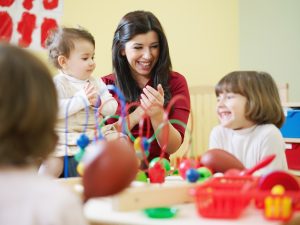 Less than a year after a Vanderbilt University study questioned the efficacy of Tennessee's voluntary pre-K program, lawmakers are doubling down and putting a heavier focus on quality as part of an overhaul of the state early learning system.
Since the Vanderbilt study's release, the state's education department has been exploring how to improve the quality of pre-K classrooms.
"We know the findings from the 2015 Vanderbilt study are real, and we've got to take those study findings seriously," Education Commissioner Candice McQueen said last week. "We have made changes to the VPK application to focus on quality and ensure we are funding programs that are high quality and serving students who most need this strong start."
Tennessee could have abandoned its program after the landmark Vanderbilt study came out. But instead, the state doubled down to raise the quality of the program and ensure the state is getting the greatest return on its investment.