There is a growing sense of urgency among voters and policymakers alike to identify early learning solutions for children and families. Years of thoughtful, deliberate, and bipartisan advocacy have helped create political and policy opportunities for our nation's elected leaders from both parties, at every level of government, to put forth bold and innovative ideas on behalf of the families they represent.
Today, Republicans and Democrats running for office understand that voters are paying attention to their positions on early learning and care. And candidates on the campaign trail are leveraging quality child care – not just as a policy priority, but as a political opportunity to reach voters on both sides of the aisle.
Those seeking our nation's highest office are no exception.
Child care has become a major focal point of the 2020 election season, and the candidates for president have released various policy proposals aimed at ensuring more children across America have access to high-quality early learning and care opportunities.
Take a look at the plans released by the top presidential candidates in the race today.
---
Former Vice President Joe Biden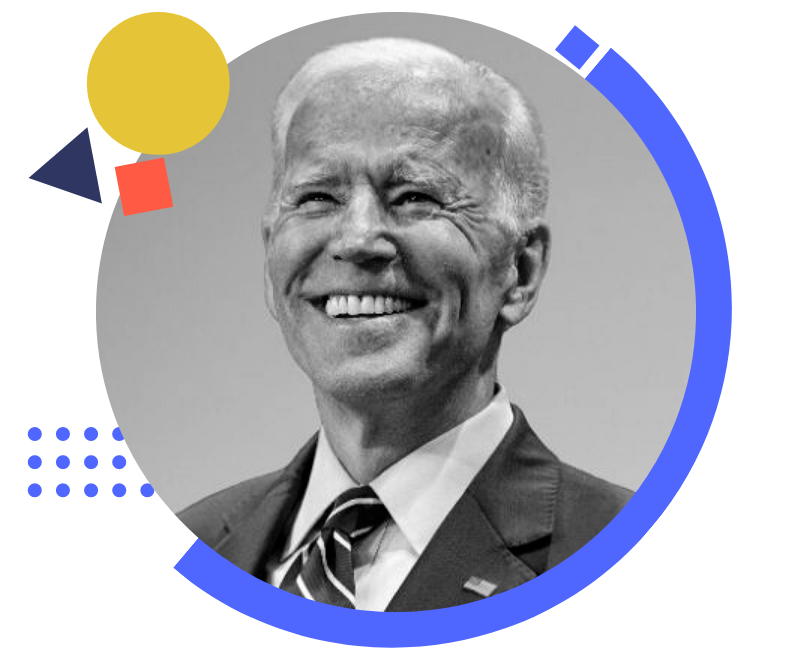 During the 2020 presidential campaign, Former Vice President Joe Biden has proposed an education plan to "start investing in our children at birth," supporting educators, investing in quality early childhood education, helping families with the cost of child care, and expanding home visiting opportunities.
Biden often points to his experience as a single parent, unable to afford child care, as a key reason he supports expanding high-quality child care programs and ensuring families can access the support they need.
Here are the details of Vice President Biden's early learning and care proposals as listed on his campaign website:
Provide high-quality, universal pre-kindergarten for all three- and four -year-olds. For families with young children, finding highly quality pre-K is a major financial, logistical, and emotional burden, with potentially life-long consequences for their children. As President, Biden will work with states to offer pre-K for all three- and four-year-olds. This investment will ease the burden on our families, help close the achievement gap, promote the labor participation of parents who want to work, and lift our critical early childhood education workforce out of poverty.
Provide early childhood development support to families where they are most likely to access it – the pediatrician's office. For many families with young children, the pediatrician's office is the one place where they interact with service providers before their child enters school. President Biden will provide funds to ensure that there is an early childhood development expert in every community health center. He will also provide grants to help cities place early childhood development experts in other pediatrician offices with a high percentage of Medicaid and Children's Health Insurance Program patients. These experts, as part of the primary care team, will help identify whether children are reaching development milestones, help connect families to additional services like home visiting when needed, and answer parents' questions regarding child development so every child in the U.S. is placed on the path to succeed once they start kindergarten.
Expand home visiting. Through the Affordable Care Act, President Obama and Vice President Biden funded voluntary home visiting programs, under which health and child development specialists make consistent, scheduled visits to help parents through the critical early stage of parenting. Families may receive coaching on preventive health and prenatal practices, learn how to care for their babies and about important child development milestones and behaviors, receive breastfeeding support, get connected to employment and child care, and receive general support in navigating the often-stressful early stages of parenthood. Home visiting has been found to improve school readiness, maternal, and child health, and reduce child maltreatment. President Biden will double funding for home visiting so more families benefit from this program every year.
Invest in our schools to eliminate the funding gap between white and non-white districts, and rich and poor districts. There's an estimated $23 billion annual funding gap between white and non-white school districts today, and gaps persist between high- and low-income districts as well. Biden will work to close this gap by nearly tripling Title I funding, which goes to schools serving a high number of children from low-income families. This new funding will first be used to ensure teachers at Title I schools are paid competitively, three- and four-year olds have access to pre-school, and districts provide access to rigorous coursework across all their schools, not just a few. Once these conditions are met, districts will have the flexibility to use these funds to meet other local priorities. States without a sufficient and equitable finance system will be required to match a share of federal funds.
Expand access to quality, affordable child care through a tax credit of up to $8,000 per family.
Sources:
Joe's Plan for Educators, Students, and our Future, https://joebiden.com/education/
Women for Biden, https://joebiden.com/women-for-biden-policy/
---
President Donald Trump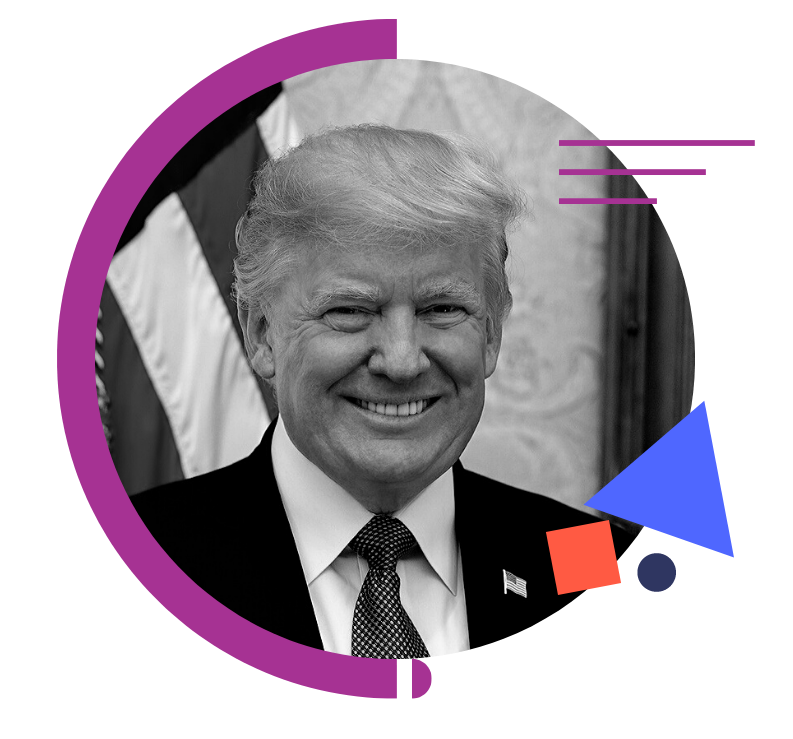 The Trump campaign has not released a child care policy proposal during the 2020 election cycle. During the 2016 election, then-candidate Donald Trump unveiled a child care plan that would update the tax code to "allow working parents to deduct from their income taxes child care expenses for up to four children and elderly dependents." Trump's proposal also sought to incentivize employers to provide child care at the workplace and promote family-based and community-based solutions.
Here are the details of Donald Trump's 2016 early learning and care proposal as listed on his campaign website:
The Trump plan will rewrite the tax code to allow working parents to deduct from their income taxes child care expenses for up to four children and elderly dependents.

The deduction is available for taxpayers who take the standard deduction as well as itemize deductions, and will be capped at the average cost of care for the state of residence. Individuals earning more than $250,000 (or $500,000 if filing jointly) will not be eligible for the deduction. For a family earning $70,000 per year in the 12 percent tax bracket with $7,000 in child care expenses, the deduction would reduce taxes by $840 per year.
The plan will offer child care spending rebates to lower-income taxpayers through the existing Earned Income Tax Credit (EITC). This could mean almost $1,200 per year per eligible family.
Trump's plan will ensure stay-at-home parents will receive the same tax deduction as working parents, offering compensation for the job they're already doing, and allowing them to choose the child care scenario that's in their best interest.

The Trump plan would create new Dependent Care Savings Accounts (DCSAs) so that families can set aside extra money to foster their children's development and offset elder care for their parents or adult dependents. These new accounts are available to everyone, and allow both tax-deductible contributions and tax-free appreciation year-to-year-unlike current law Dependent Care Flexible Spending Accounts (FSAs), which are available only if it is offered by an employer and does not allow balances to accumulate.

When established for a minor, funds from a DCSA can be applied to traditional child care, after-school enrichment programs and school tuition-contributing to school choice. To help lower-income parents, the government will match half of the first $1,000 deposited per year.
When established for an elderly dependent, a DCSA can cover a variety of services, including in-home nursing and long-term care.

Trump's plan will provide regulatory reform to promote new family-based and community-based solutions, and also add incentives for employers to provide child care at the workplace. The ability to set aside funds will be particularly helpful to women, low-income workers and minorities, who are statistically more likely to reduce time working outside the home in order to provide unpaid care.
In addition, President Trump's FY2021 budget proposal includes a one-time $1 billion investment to build the supply of child care for underserved populations. This year's budget request also includes level funding for many of the programs that support the care and education of children from birth through five, including Head Start and the Preschool Development Grant Birth through Five (PDG B-5) program.
Source:
Fact Sheet: Donald J. Trump's New Child Care Plan, https://assets.donaldjtrump.com/CHILD_CARE_FACT_SHEET.pdf