Congress is currently considering an important legislative package – the Build Back Better Act – which includes provisions to address longstanding challenges with access, affordability, and quality in America's early learning system. This legislation would save families thousands of dollars in child care and preschool costs each year.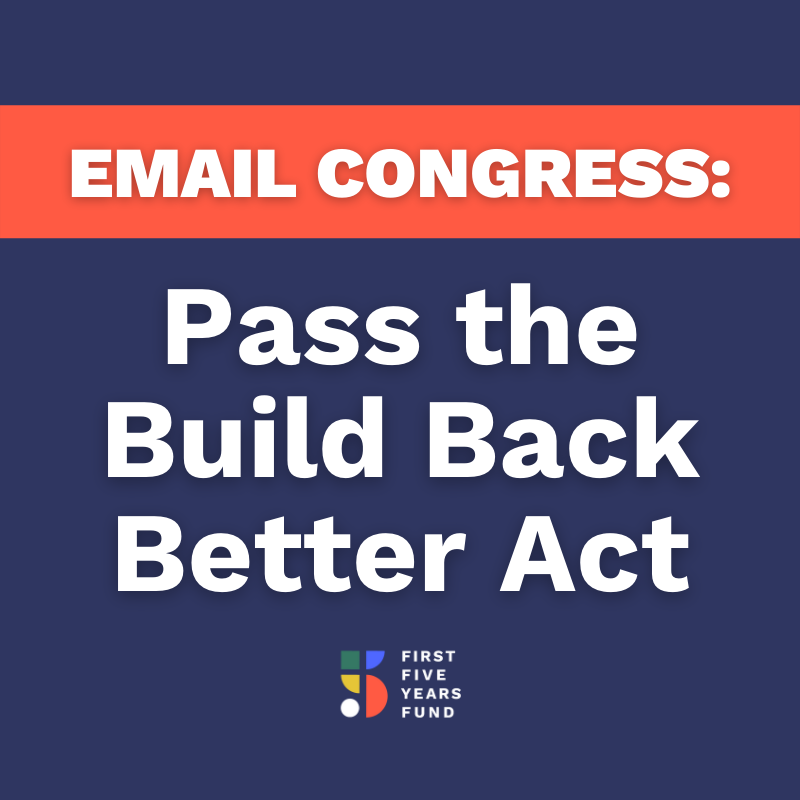 Right now, the average national cost of child care for an infant in a child care center is over $11,600 per year. Meanwhile, a majority of Americans live in a child care desert with virtually no care options available in their area.
Select your state below to learn more about the impact of America's child care crisis and see how much families would save on early learning costs each year under the Build Back Better Act. Click here to share on Twitter how much families in your state would save.
Additionally, check out a high-level overview of the various public early learning and care opportunities that exist within each state, including those made possible with federal funding. Learn why federal support and partnerships are critical, especially at a time when there are so many challenges with both supply and demand in child care and preschool.
More states will be added over the coming days.
---
2021 State Fact Sheets