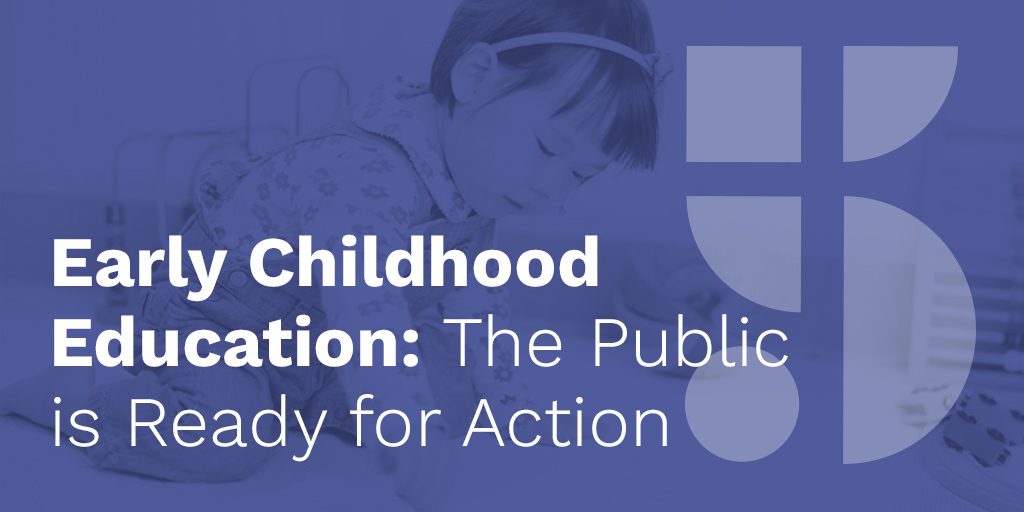 FFYF's renowned national and state polling is the gold standard for voter sentiment on early childhood education in America. Four years of state and national polling have shown a steady increase in support for greater investments in quality early learning and care opportunities, while also establishing a clear set of principles that voters want their lawmakers to follow as they develop policy solutions for working families.
Over the years, the results have been consistent: Americans see the value in high-quality early learning and care, and they want more choices and greater access to these opportunities. And, despite the importance families place on high-quality child care and early childhood education, families are struggling to afford quality options.
Our 2017 poll found that early childhood education was one of the few issues that united voters on both sides of the political spectrum. 79% of voters agreed that Congress and the administration should help working families who are struggling with the cost of early learning and child care. 74% of voters agreed that quality early childhood education sets children up for academic success in elementary school. Despite the overwhelming support for these initiatives, only 21% of American voters said Congress and the president are paying enough attention to early childhood education.
Americans are united when it comes to early childhood education and their desire to have the issue remain a priority for policymakers in Congress and the administration.