Rep. Salud Carbajal to Ways And Means: Update Tax Code, Help More Parents Find and Afford Child Care
This week, the House Ways and Means Committee hosted "Member Day," an annual hearing open to all members of the House of Representatives to come and speak on legislative ideas, solutions, or opinions on topics within the jurisdiction of the committee.
This year, Rep. Salud Carbajal (D-CA) joined with an important message for the Committee: We need to make child care more affordable and more accessible for working families in this country.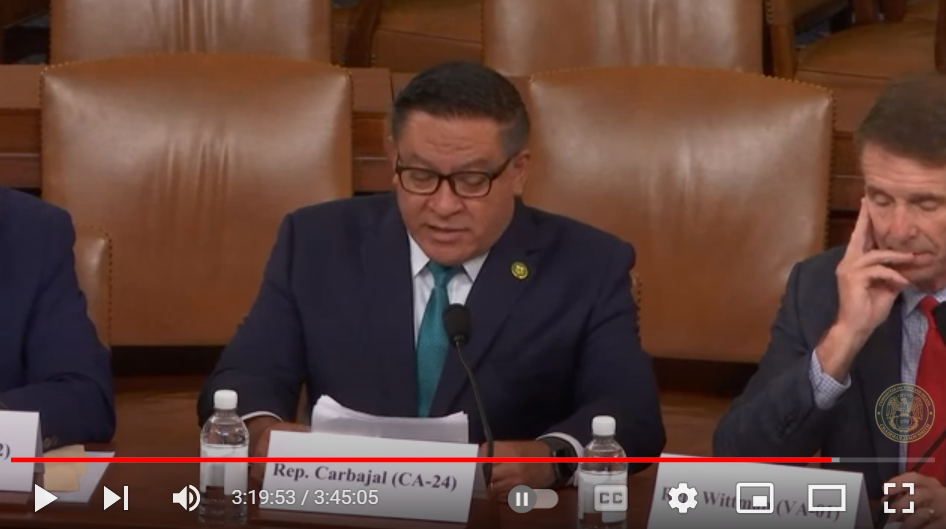 As part of his remarks, Rep. Carbajal spoke about the Child Care Investment Act, a bipartisan bill he recently introduced along with Rep. Lori Chavez-DeRemer (R-OR). This bill would update three specific provisions of the United States tax code to help strengthen America's child care system, benefiting working parents, our youngest learners, and helping to provide economic stability across the country.
When combined with strong federal child care funding, updates to these federal tax provisions can improve access to the quality, reliable, affordable child care that families and employers need. For more on how this could work, check out our First Five Things To Know About: The Tax Code and Child Care. Just this week, a group of 85 child care experts, providers, and employers sent a letter to the House Ways and Means Committee (as well as the Senate Finance Committee), also urging them to take action and enhance the tax code to improve access to child care.
Subscribe to FFYF First Look
Every morning, FFYF reports on the latest child care & early learning news from across the country. Subscribe and take 5 minutes to know what's happening in early childhood education.