Bipartisan Legislators Urge Support for Robust Head Start Funding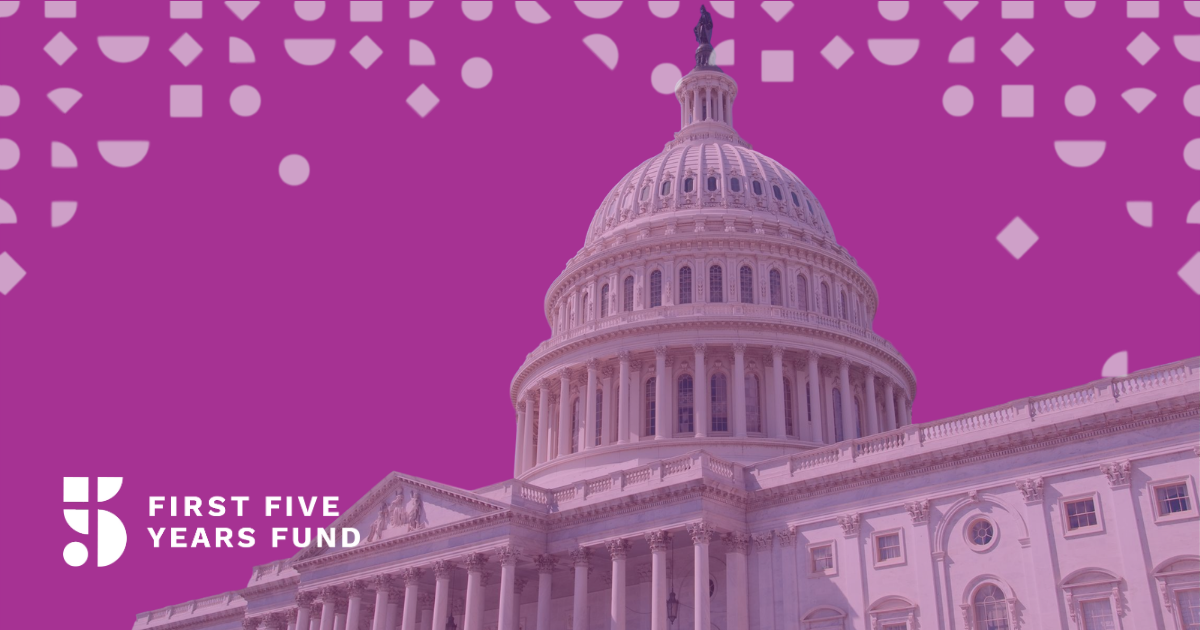 Recently, a group of bipartisan legislators led by Congressmen David Trone (D-MD) and Denver Riggleman (R-VA) urged the Democratic and Republican leaders of the Labor, Health and Human Services, and Education Appropriations Subcommittee to ensure the Head Start program receives robust funding in Fiscal Year 2020. On November 24th, appropriators in Congress reached a deal on spending levels for each of the bills that will fund the various agencies and programs across the federal government in FY2020, meaning Congress can move ahead with work on spending levels for individual programs.
The lawmakers behind the letter, all members of the bipartisan Freshman Working Group on Addiction, highlighted the great role Head Start plays in the lives of children experiencing trauma associated with the opioid crisis in America. FFYF applauds the work of the members of the working group to ensure Head Start receives adequate funding.
"Federally-sponsored Head Start and Early Head Start programs, serving more than one million children each year, are not only counted on to prepare kids for kindergarten, ensure family support, and provide basic medical and nutritional care, but increasingly address the far-reaching devastation stemming from addiction," the lawmakers wrote. "By working with local community systems to provide high-quality educational and health services to children and partner with caregivers on pathways to success, Head Start is able to avoid bureaucratic barriers and reach children and families most in need. We must continue to support Head Start programs to keep pace with the rising costs of strengthening communities."
Read the full letter below.
Last year, FFYF joined dozens of child advocacy and welfare organizations in a letter making concrete recommendations to lawmakers about the ways in which expanding Head Start's capacity can treat children and families harmed by the opioid crisis:
Provide existing Head Start programs with new resources to implement multi-tiered, proven models of intervention and support for children and families suffering from opioid and other substance misuse in their communities.
Increase personnel capacity of programs to identify children in need of trauma support or behavioral health services and connect them to the best resources.
Provide training for Head Start program staff on how to prevent, identify, and mitigate the effects of trauma.
Support analysis to evaluate impacts of the treatment on a deeper level.
For decades, Head Start and Early Head Start have positively impacted the lives of children living in poverty and their families in both the short and long term. These programs have received broad, bipartisan support since their inception, including historic funding increases in recent years. Earlier this year, the House of Representatives proposed an additional $1.5 billion for Head Start.
As Congress finalizes a government spending bill for FY2020, FFYF is working with lawmakers on both sides of the aisle to ensure early learning and care programs receive the greatest funding increases possible to help reach more eligible families across the country.
---
Click here to send a message to your members of Congress asking them to include the greatest funding increases possible to help ensure these essential, life-changing early childhood education programs reach more eligible children and families across the country.
Subscribe to FFYF First Look
Every morning, FFYF reports on the latest child care & early learning news from across the country. Subscribe and take 5 minutes to know what's happening in early childhood education.