FFYF's Sarah Rittling Named Pahara-Aspen Education Fellow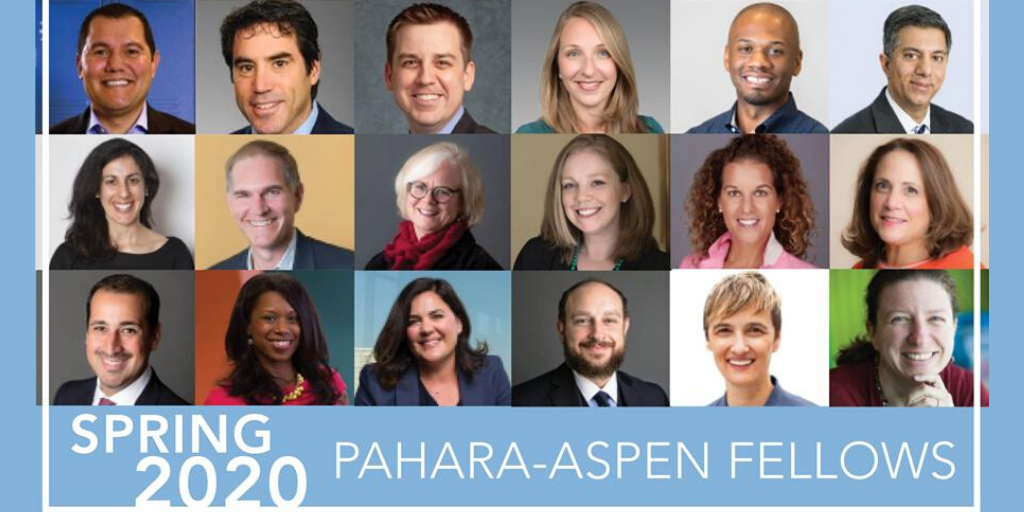 THIS PRESS RELEASE WAS ORIGINALLY PUBLISHED ON THE PAHARA INSTITUTE WEBSITE.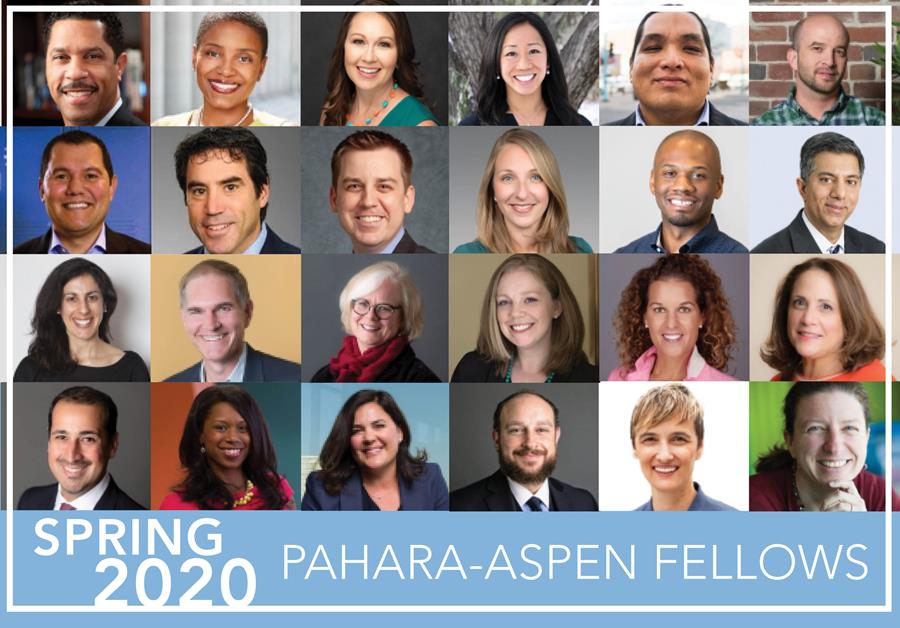 The Pahara Institute, together with the Aspen Institute, announced today the Spring 2020 cohort of the highly selective Pahara-Aspen Education Fellowship. These 24 individuals join the Pahara community of leaders, which is designed to support and challenge diverse and innovative leaders who are reimagining America's public schools.
"To make sure all of our children are truly prepared to live and thrive in a diverse society, we must provide a space for leaders to engage in the intentional learning and dialogue necessary to transform the public education system," said Kim Smith, Pahara Institute Founder and CEO. "We are excited to support a new cohort of inspiring Pahara-Aspen Fellows with the bold leadership needed to bring innovative and effective solutions to the field."
The Pahara-Aspen Education Fellowship is a two-year, cohort-based program that identifies exceptional leaders in the educational excellence and equity movement, facilitates their dynamic growth, and strengthens their collective efforts to dramatically improve public schools, especially those serving low-income children and communities. The Fellowship provides these leaders with the unusual opportunity to step back from their demanding daily work to reflect with peers on their collective and individual impact as leaders and change agents. Fellows challenge each other to think beyond traditional silos and sector boundaries to develop strategies that enhance their effectiveness as leaders, address leadership challenges in public education, and accelerate the improvements needed to provide high-quality learning opportunities for all of our nation's children.
The Fellowship is a partnership between the Pahara and Aspen Institutes. The Aspen Institute has created a leadership development model through its renowned Henry Crown Fellowship program, which focuses on inspiring Fellows to make a lasting difference in their spheres of influence through the application of effective and enlightened leadership. Pahara-Aspen Fellows become part of the Aspen Global Leadership Network, which currently includes more than 3,000 Fellows from over 50 countries who are collectively making tremendous positive change in the world.
The Spring 2020 Pahara-Aspen Education Fellows are:
Michael Benjamin, National Director of Grassroots Advocacy & Mobilization, American Federation for Children
Maya Bugg, Chief Executive Officer, Tennessee Charter School Center
Starlee Coleman, Chief Executive Officer, Texas Public Charter Schools Association
Christine DeLeon, Founder & Chief Executive Officer, Moonshot edVentures
Anpao Duta Flying Earth, Executive Director, Native American Community Academy
Paul Freedman, Founder, Chief Executive Officer, & Principal Consultant, Entangled Group
Frederico Gonzalez, Chief Learning Officer, KIPP Foundation
Scott Gordon, Founder & Chief Executive Officer, Mastery Charter Schools
Joshua Griggs, Executive Vice President, Talent & Operations, & Chief Finance Officer, Teach For America
Mira Habiby Browne, Co-founder & Executive Director, Prepared Parents
Dominique Lee, Founder & Chief Executive Officer, BRICK Education Network
Sunil Mansukhani, Principal, The Raben Group
Talia Milgrom-Elcott, Founder & Executive Director, 100Kin10
Scott Moore, Chief Executive Officer, Kidango
Lauren Morando Rhim, Co-founder & Executive Director, National Center for Special Education in Charter Schools
Beth Rabbitt, Chief Executive Officer, The Learning Accelerator
Sara Rittling, Executive Director, First Five Years Fund
Cynthia Rivera Weissblum, Chief Executive Officer, Edwin Gould Foundation
Roberto J. Rodríguez, President & Chief Executive Officer, Teach Plus
Kameelah Shaheed-Diallo, Partner, The City Fund
Michele Siqueiros, President, The Campaign for College Opportunity
Anthony Solina, Area Superintendent, Central Valley Region, Aspire Public Schools
Joan Sullivan, Chief Executive Officer, Partnership for Los Angeles Schools
Jessica Wodatch, Co-founder & Executive Director, Two Rivers Public Charter Schools
"Addressing the challenges of public education in the United States requires building trust and dialogue from leaders across the country. The Fellows in this class of the Pahara-Aspen Education Fellowship will add to the mosaic of values-based leaders across the country helping to build a more free, just, and equitable society," said John Simpkins, VP Aspen Global Leadership Network at the Aspen Institute.
To access bios and photos of the Pahara-Aspen Fellows, click here.
For more information please contact info@pahara.org.
About the Pahara Institute
The Pahara Institute is a national nonprofit organization focused on supporting the sustainability, diversity, and quality of leadership for the educational excellence and equity movement. The Pahara Institute is guided by the principle that bold improvements are needed to our public schools so that every child in America has access to the tools and skills they need to be successful in life. Pahara's programs are designed to identify leaders in education innovation, and through a time-tested dialogue approach, strengthen and sustain their efforts to bring about critical improvements to our public schools. For more information, please visit pahara.org.
About the Aspen Institute
The Aspen Institute is an educational and policy studies organization based in Washington, DC. Its mission is to foster leadership based on enduring values and to provide a nonpartisan venue for dealing with critical issues. The Institute has a campus in Aspen, Colorado, and maintains offices in New York City and has an international network of partners.
About the Aspen Global Leadership Network
The Aspen Global Leadership Network is a growing, worldwide community of entrepreneurial leaders from business, government and the nonprofit sector — currently, more than 3,000 Fellows from over 50 countries — who share a commitment to enlightened leadership and to using their extraordinary creativity, energy and resources to tackle the foremost societal challenges of our times. All share the common experience of participating in the Henry Crown Fellowship or one of the dozen Aspen Institute leadership initiatives it has inspired in the United States, Africa, Central America, India, the Middle East and China.
Subscribe to FFYF First Look
Every morning, FFYF reports on the latest child care & early learning news from across the country. Subscribe and take 5 minutes to know what's happening in early childhood education.