Congress Receives 65,000 Emails from FFYF Supporters Urging Relief for Child Care Industry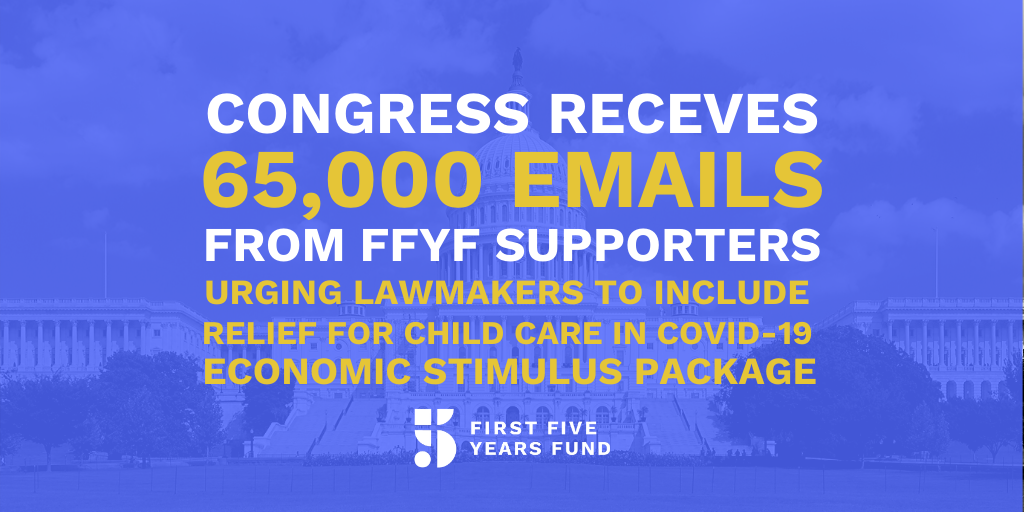 Right now, Congress is still negotiating the details of a massive economic stimulus package in response to the COVID-19 crisis. Last week, FFYF and our partners provided detailed recommendations to lawmakers with options for how best to support the child care industry during – and after this time of unprecedented uncertainty and disruption to business.
Over the last four days since FFYF launched our Action Alert calling on Americans to contact Congress, over 65,000 emails have flooded legislators' inboxes from concerned constituents in all 50 states and the District of Columbia!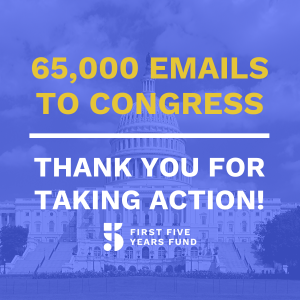 From all of us at FFYF, thank you for speaking out on behalf of the nation's child care and early learning providers and the millions of families who rely on them every day. And thank you to our many partner organizations who have been working tirelessly by our side to make sure the needs of the child care industry remain front and center for lawmakers and their staff as they continue negotiating this crucial support package.
And that support can't come quick enough for child care providers.
Many providers have closed their doors out of concern for the health and safety of their employees and the families they serve. Some can't afford to stay open due to the drastic decrease in children needing care. And others have been asked by state and local officials to remain open to provide child care for those on the front lines of fighting this epidemic. Yet for a vast majority of child care businesses across the country, the strains of this economic crisis may be too much to overcome.
According to a survey of over 6,000 child care providers conducted by our friends at the National Association for the Education of Young Children (NAEYC) last week, 30% say they would not survive a closure of more than two weeks without significant public investment and support, and 25% say they don't know how long they could close and still re-open without support. As always, FFYF will keep you informed of developments from Capitol Hill. Be sure to follow us on Facebook and Twitter, and check the FFYF blog for regular news and updates.
---
RELATED:
Subscribe to FFYF First Look
Every morning, FFYF reports on the latest child care & early learning news from across the country. Subscribe and take 5 minutes to know what's happening in early childhood education.