Lawmakers Make Strong, Bipartisan Push for Dedicated Child Care Relief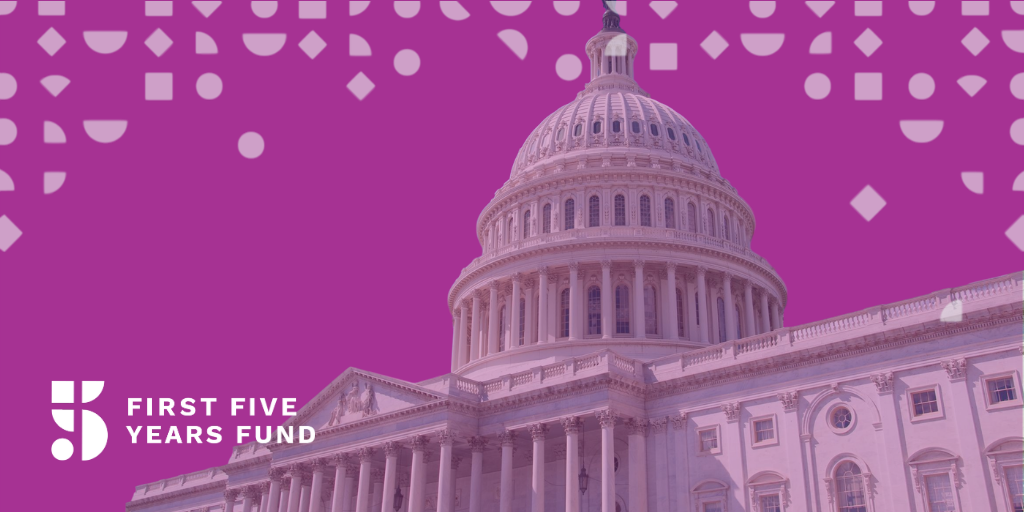 This week, child care received some much-needed attention on Capitol Hill as lawmakers called on Congressional leaders to pass additional federal relief to support child care providers who are facing widespread closures through the COVID-19 pandemic. The child care industry, which has always operated on slim margins, has been hit hard by plummeting enrollment, and for many, unanswered questions about how and when to reopen. This has forced thousands to close permanently, and without dedicated federal relief many more say they will have no choice but to follow suit, leaving families with even more limited options as they make plans to return to work.
Representative Haley Stevens (D-MI) and dozens of members of the U.S. House of Representatives have written a letter urging Speaker Nancy Pelosi and Minority Leader Kevin McCarthy to establish a Child Care Stabilization Fund. This fund, which is similar to what was funded for the K-12 system as part of the CARES Act, would provide dedicated assistance that meets the unique needs of child care providers, many of whom have been unable to take advantage of other federal relief measures made available by Congress thus far. According to a recent survey, only an estimated 1/4 of the child care market was able to access Paycheck Protection Program loans made available by the CARES Act. This proposal was also included in the recommendations sent to Congress by FFYF and many of our partners in the Child Care Relief campaign.
In the Senate this week, Senators Joni Ernst (R-IA) and Kelly Loeffler (R-GA) introduced a resolution calling for the next COVID-19 relief package to include $25 billion in assistance for the child care industry. This follows a bipartisan letter sent by Senator Ernst and Senator Krysten Sinema (D-AZ) and nearly two dozen senators calling for much-needed relief for the child care industry. Last week House Democrats introduced the HEROES Act with $7 billion in funding for child care.
Parents planning to return to work are facing challenges in finding child care, while others grapple with concerns about health and safety for their children and the providers who care for them. For those who have been home with their children throughout this pandemic, having no child care to pay for, many have stockpiled thousands of pre-tax dollars in dependent care assistance plans (DCAP) and are at risk of losing that unused money at the end of the year. Congresswoman Cindy Axne (D-IA) and Congressman Pete Stauber (R-MN) introduced bipartisan legislation to allow families to roll over those unspent savings into the new year.
FFYF and a number of our national partners have written to lawmakers requesting additional relief for the thousands of child care providers and families across the country who are struggling as a result of the COVID-19 crisis. The Coronavirus Aid, Relief, and Economic Security (CARES) Act, which was passed by Congress last month, included a number of provisions offering assistance to individuals, families, and small businesses like child care providers. Delays and procedural hurdles, as well as overwhelming demand, have led lawmakers from both parties to now consider expanding certain provisions of the CARES Act to ensure relief reaches the families and businesses who need it.
Subscribe to FFYF First Look
Every morning, FFYF reports on the latest child care & early learning news from across the country. Subscribe and take 5 minutes to know what's happening in early childhood education.