Bipartisan Congressional Hearing Highlights Pandemic's Devastating Impact on Child Care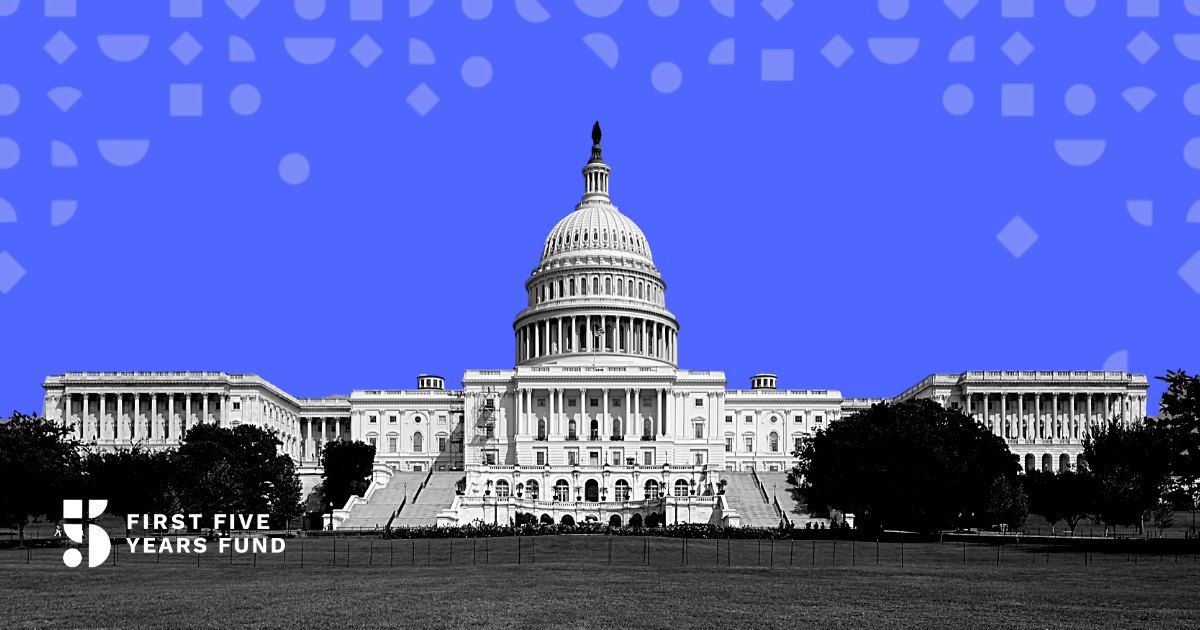 Yesterday, the House Ways and Means Subcommittee on Worker and Family Support, chaired by Congressman Danny Davis (D-IL), held a bipartisan hearing on the "Child Care Crisis and the Coronavirus Pandemic." Republican and Democratic members of the subcommittee engaged in a meaningful discussion about the devastating impact the COVID-19 health and economic crisis has had on the nation's child care industry and the working families who depend on it.
Congressman Davis was joined by fellow committee members, Representatives Jackie Walorski (R-IN), Terri Sewell (D-AL), Brad Wenstrup (R-OH), Judy Chu (D-CA), Gwen Moore (D-WI), Ron Estes (R-KS), Dwight Evans (D-PA), Stephanie Murphy (D-FL), Tom Reed (R-NY), and Jimmy Gomez (D-CA). Congressmen Dan Kildee (D-MI) and Brad Schneider (D-IL).
Members of both parties recognized the challenges faced by both parents and providers as options dwindle and costs continue to rise. They agreed that boosting the economy, supporting working families, and ensuring the safety of the child care workforce all go hand-in-hand. While there are many issues on which parties disagree, getting parents back to work, and keeping kids and providers safe is not one of them.
In his opening statement, Congressman Davis emphasized that, "Child care powers both family economic well-being and our national economic growth," and highlighted how addressing this important issue is essential to, "parents' ability to work and move up the economic ladder." Ranking Member Walorski concurred, stating that, "child care is exactly the type of smart investment we should be prioritizing as we safely reopen and rebuild America's economy."
Expert testimony was provided by Rasheed Malik, Senior Policy Analyst at Center for American Progress, Regina McChriston, Essential Worker in Chicago, IL, Dr. Aaliyah Samuel, Executive Vice President of Government Affairs and Partnerships, Northwest Evaluation Association and Fellow at Harvard Center for the Developing Child, and Dr. Jennifer Sullivan, Secretary of the Indiana Family and Social Services Administration. In addition to being experts in the field, many of those testifying are also parents of young children who are facing similar struggles as parents across the country who are grappling with the challenges of this pandemic.
Both the lawmakers in attendance and the witnesses testifying discussed how desperately families are in need of reliable, quality child care if they are to consider returning to the workplace in the near future. Our nation's economy, communities, and families depend on a robust child care industry that has the resources it needs to provide quality care to America's kids.
Take a look at some of the highlights from yesterday's subcommittee hearing:
"We know that healthy economies are built on healthy people and access to affordable and safe child care will be critical to supporting families, families in my district of Alabama and across this country." – Rep. Terri Sewell (D-AL)
"The closures of child care facilities due to the coronavirus has resulted in a lot of lost revenue for the providers and added a lot of stress for working parents across Kansas and across the United States, child care facilities have had to close their doors permanently. These closures have community-wide impacts resulting in lost child care capacity and even more lost opportunities for the workforce child care can provide." – Rep. Ron Estes (R-KS)
"I hope we invest in child care as a public good because we know our access to child care is going to be critical, not just for the workers, for the parents but for our young people… our young children to get the start that they need." – Rep. Brad Schneider (D-IL)
"Millions of Americans when they return to work and in order to do so, they must be able to rely on child care providers to keep their children safe and healthy throughout the workday. Even before this crisis, we knew there were challenges to ensuring Americans had access to affordable high quality child care. The pandemic has only exacerbated those concerns with the child care industry hit hard by this crisis. Many providers which largely operate on break even margins could remain closed, making it even harder for families to find child care." – Rep. Jackie Walorski (R-IN)
"Millions of parents are newly unemployed or furloughed while others are struggling to work from home while caring for their young children. Without immediate action, we could be left with a child care system that is only accessible for the families with the greatest means, widening inequities for families and young children for whom the benefits of early care and education are greatest." -Rasheed Malik, Full testimony
"The COVID-19 crisis has made it harder to care for my daughter and harder to do my job without distraction. Before we can go back to work, we need to make sure that child care is safe and available for everyone." -Regina McChriston, Full testimony
"This pandemic has highlighted the persistent inequities that were hidden in plain sight and exacerbated the challenges from access to affordability and the ongoing debate on quality early childhood care. A critical factor prohibiting parents, particularly single parents and women of color, from obtaining and retaining employment is childcare, especially programs that offer high-quality, early learning opportunities for their children." -Dr. Aaliyah Samuel, Full testimony
"Our nation's long-term well-being depends on a child care infrastructure that works for every family. An abundance of quality, affordable, child care is fundamental to our economic recovery from the pandemic and beyond. Flexible funding to support a stable infrastructure that helps support social emotional learning and preparedness for long term academic success has to be a partnership between federal, state and philanthropic funding." -Dr. Jennifer Sullivan, Full Testimony
Subscribe to FFYF First Look
Every morning, FFYF reports on the latest child care & early learning news from across the country. Subscribe and take 5 minutes to know what's happening in early childhood education.