Top Economist Calls on Congress to Prioritize Relief Funding for Child Care Industry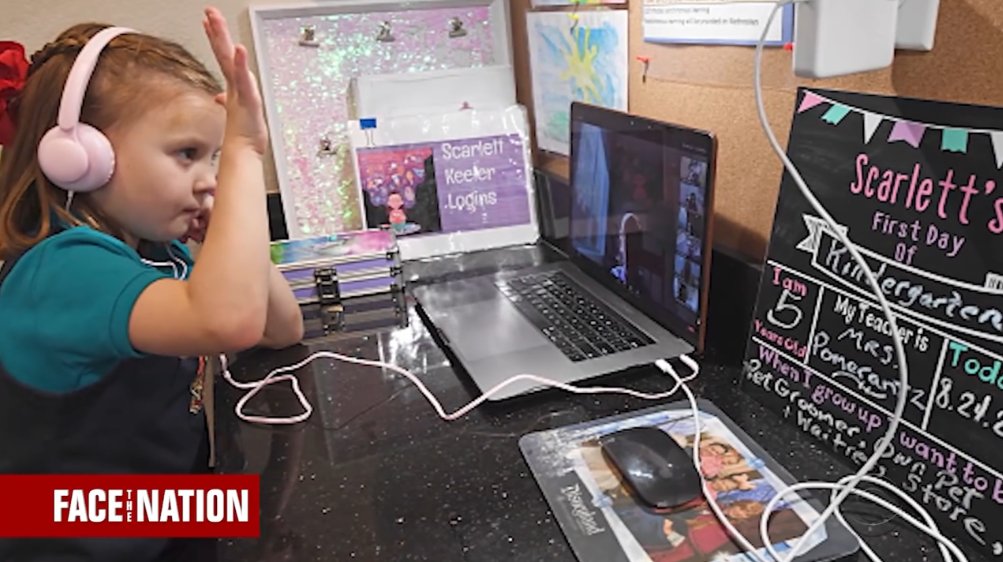 Underscoring the dire need for significant federal relief to stabilize the child care industry, the nation's former top economist called on Congress to prioritize the urgent needs of child care providers and ensure our youngest learners have access to much-needed care amid the pandemic.
According to Betsey Stevenson, professor at the University of Michigan's Gerald Ford School of Public Policy and former chief economist for the U.S. Department of Labor, the shuttering of child care and education facilities due to COVID-19 could lead to children losing 5-10 percent of their future earnings.
"I think that we all need to realize that this problem, this fact that we are basically abandoning our children for some period of time right now, not giving them the education they deserve, is going to be with us for the next 20 or 30 years," she said. "We should be throwing money at the problem to try to help those kids and therefore help ourselves, our future selves as we as these kids grow up and are the ones who are running the economy."
Stevenson's comments come after child care and business advocates, including the First Five Years Fund and the U.S. Chamber of Commerce, called on Majority Leader McConnell to include child care relief in any upcoming economic recovery legislation and build on the inadequate $3.5 billion in relief provided under the CARES Act.
Earlier this year, the House passed the HEROES Act, which included $7 billion in child care relief, and while the Senate has not taken up this bill, Majority Leader McConnell introduced the HEALS Act, which includes $15 billion in child care relief. Additionally, a number of important Senators, led by Joni Ernst (R-IA) and Kelly Loeffler (R-GA), are calling for $25 billion for the child care industry. More recently, 18 House Republicans voted with Democrats to create a $50 billion child care stabilization fund, and 41 House Republicans have publicly called on Speaker Pelosi and Republican Leader McCarthy to bring child care relief up for a vote.
The child care industry, which was already operating on razor-thin margins before the pandemic, has been devastated by months of closures, loss of revenue, and uncertainty, and the crisis has been most felt by women. According to the U.S. Bureau of Labor Statistics, nearly a quarter million women working as child care providers have lost their jobs, accounting for a nearly 20 percent drop in child care employment compared to an 8 percent drop in the overall number of working Americans.
Subscribe to FFYF First Look
Every morning, FFYF reports on the latest child care & early learning news from across the country. Subscribe and take 5 minutes to know what's happening in early childhood education.