House Committee Holds Markup on Apprenticeship Bill that Would Incentivize Early Educator Apprenticeships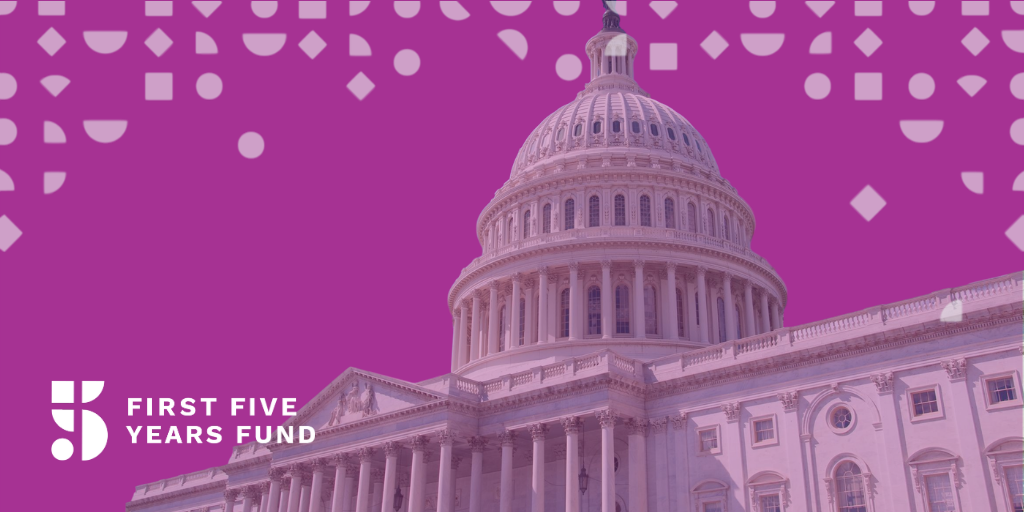 Last week, the House Education and Labor Committee held a markup on H.R. 8294, the National Apprenticeship Act of 2020, which would provide new funding for apprenticeship programs, including grants to expand employer participation in early educator apprenticeships. Specifically, the bill would establish Modernizing the National Apprenticeship System for the 21st Century Grants and appropriate $400 million for such grants in FY2021 with increased funding of $100 million in subsequent years through FY2025. The grants could be used to expand apprenticeship program offerings, encourage employer participation, and align apprenticeship programs with secondary and postsecondary education systems. In the area of employer participation, the bill would encourage programs in high-need social service-related industries, including early childhood educators. Additionally, the bill would designate a portion of grant funds to be used for direct financial assistance to participants, including for the cost of child care, to support apprentices' ability to enter, remain enrolled in, and complete an apprenticeship.
The bill's inclusion of early learning and care demonstrates the ongoing bipartisan support for expanding apprenticeships to grow the supply of highly-qualified early childhood educators. Earlier this year, the Early Educators Apprenticeship Act was introduced in the Senate by Senator Shelley Moore Capito (R-WV), Senator Bob Casey (D-PA), and Senator Todd Young (R-IN) (S. 3445) and in the House by Congressman Brett Guthrie (R-KY) and Congresswoman Susan Wild (D-PA) (H.R. 7635). Further, it acknowledges the essential role of child care in ensuring individuals can complete their training.
In her opening statement, Ranking Member Virginia Foxx (R-NC), stated: "Republicans and Democrats agree on the critical role that expanded apprenticeship opportunities could play in addressing our nation's workforce needs and preparing workers for meaningful, well-paying careers." Congresswoman Susan A. Davis (D-CA), who in her role as Chair of the Higher Education and Workforce Investment Subcommittee helped to craft the bill, referred to the inclusion of nontraditional apprenticeship industries like health care and child care, which are "essential industries during our current crisis."
Congresswoman Wild also elevated the inclusion of apprenticeship programs for early childhood educators: "This summer, I was proud to partner with my colleague across the aisle, Congressman Guthrie of Kentucky, to introduce our bipartisan bill, the Early Educators Apprenticeship Act. Our legislation will help meet the increasing demand for early childhood educators by supporting and expanding states' efforts to develop, administer, and evaluate early childhood education apprenticeships. Nationwide, states are experiencing a shortage of early childhood educators, which is only being exacerbated by the coronavirus pandemic. Early childhood educator apprenticeship programs will help alleviate this shortage by providing on-the-ground learning opportunities for future teachers and encouraging educators to enter and advance in this field."
Congresswoman Pramila Jayapal (D-WA) spoke about the importance of financial assistance to ensure things like housing, transportation, and access to child care do not create a barrier to completion.
The bill was passed out of committee and will now advance to the full House for consideration.
To learn more about early childhood educator apprenticeships, check out our resource here.
Subscribe to FFYF First Look
Every morning, FFYF reports on the latest child care & early learning news from across the country. Subscribe and take 5 minutes to know what's happening in early childhood education.