Bipartisan Bill Passed to Improve Safety in Child Care Facilities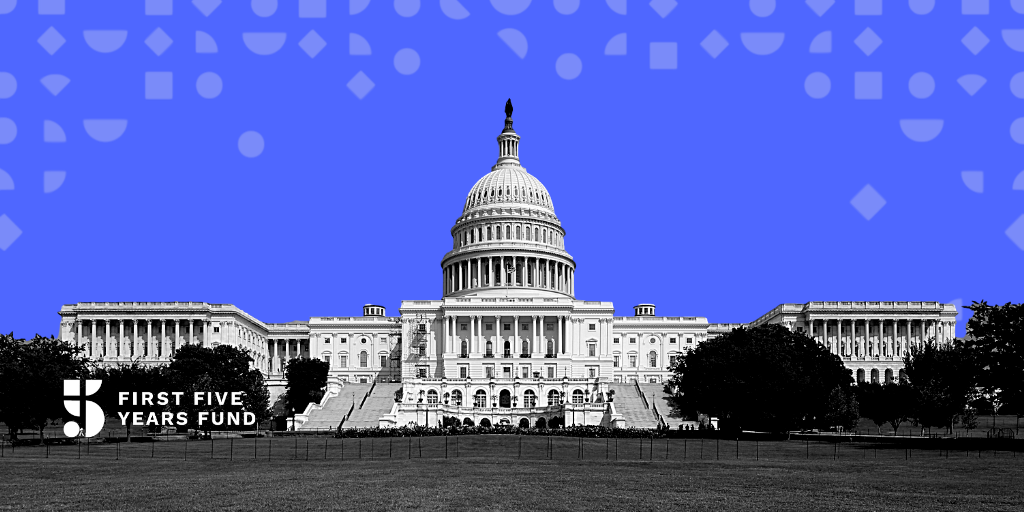 On December 31st, 2020, the president signed into law the bipartisan Child Care Protection Improvement Act, which passed the Senate last march and the House in September. The bill creates an Interagency Task Force for Child Safety to assist states in implementing the background check requirements for child care workers outlined in the Child Care and Development Block Grant (CCDBG) program.
FFYF endorsed the bill after it was introduced in the Senate by Senators Richard Burr (R-NC) and Chris Van Hollen (D-MD) and later the House by Representatives Lucy McBath (D-GA), Cindy Axne (D-IA), Van Taylor (R-TX), Abby Finkenauer (D-IA), and Fred Keller (R-PA).
"The passage of the Child Care Protection Improvement Act is a major step in ensuring that children have access to quality, safe environments where they can learn and grow," said First Five Years Fund Executive Director Sarah Rittling. "This legislation will ensure that child care programs meet fundamental health and safety requirements by assisting states in implementing background checks for the child care industry, something that has proven to be a challenge for most states. We thank the bipartisan leaders in the House and Senate for prioritizing the health and safety of America's youngest learners with this legislation."
The 2014 CCDBG Act reauthorization required states to conduct criminal background checks for all child care staff members, including staff members who don't care directly for children but have unsupervised access to children. The Child Care Protection and Improvement Act would establish an inter-agency task force to identify barriers in implementing these important background check requirements and develop best practices for meeting them. The background checks include eight specific components: two national checks; three checks in the state where an individual currently resides; and three checks in any states where the individual has resided in the last five years. The national checks consist of searches of Federal Bureau of Investigation (FBI) criminal history records and the National Sex Offender Registry. The in-state and interstate checks include each states' respective criminal history records and sex-offender and child abuse and neglect registries.
Underscoring how difficult it has been for states to implement these background checks, only 2 states reported having a system in place to conduct all components of the background check requirements by the end of 2018. 35 states demonstrated they had requirements in place for the national and in-state components, which allowed them to request time-limited waivers. Of the remaining states, 10 were placed on corrective action, and 4 received notice of potential penalties for continued noncompliance.
The First Five Years Fund is the leading bipartisan federal advocacy organization working to ensure all children from birth through age five have equal access to affordable, comprehensive, high-quality care and education to support their healthy development and help them achieve their full potential in school and life. FFYF seeks to expand federal support for all early learning and care opportunities that are high-quality and focused first on serving those children most-at-risk. http://www.ffyf.org
Subscribe to FFYF First Look
Every morning, FFYF reports on the latest child care & early learning news from across the country. Subscribe and take 5 minutes to know what's happening in early childhood education.