NEW POLL: Widespread Bipartisan Support for Early Learning and Child Care Policy Proposals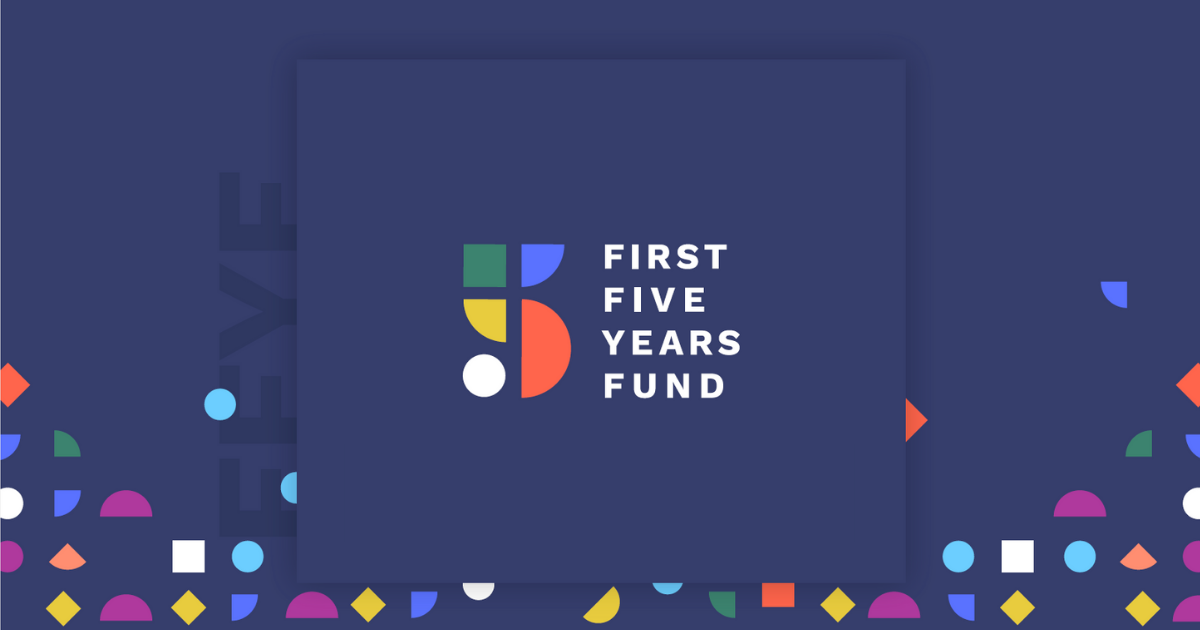 Republican and Democratic Voters Alike See Child Care and Early Learning as Smart Policy and Smart Politics
WASHINGTON – Today, the First Five Years Fund (FFYF) released the findings of a new national poll, which show that a broad coalition of national and swing state voters overwhelmingly support a number of specific proposals related to early learning and care, many of which have been discussed in recent months by policymakers on both sides of the aisle. Voters say they want lawmakers in Washington to prioritize these solutions to address a range of challenges facing America's working families and child care providers, with Republican voters making clear they expect their members of Congress to work together and with the Biden Administration on this issue. As lawmakers consider how best to stimulate and strengthen the economy, there is immense support from voters for early learning and care policy proposals that fit squarely into the myriad of legislative vehicles Congress might pursue, from infrastructure, to tax reform, to annual funding bills, to budget reconciliation. What's more, there is virtually no political downside to supporting these policies, even for lawmakers facing tough electoral challenges from the left, right, or center.
---
SEE THE FULL RESULTS OF FFYF'S LATEST NATIONAL VOTER POLL
---
"As the new Congress and the Biden administration lay out their agendas for the coming months and years, there is widespread voter support for a number of child care and early learning policy proposals that fit squarely into the legislative vehicles they might pursue. After years of historic, bipartisan progress on Capitol Hill, President Biden has set forth ambitious goals for investing in the care and education of children from birth through age five," said FFYF Executive Director Sarah Rittling. "Now, this new polling data shows strong bipartisan support for a variety of policy opportunities, big and small, to address long standing child care challenges and enact legislation to build up a system of care that works for all families. Even the most ideological of voters on either end of the political spectrum want to see their elected representatives work across the aisle to improve early learning and child care opportunities, with virtually no political risk to Democrats or Republicans for supporting the proposals we tested. Voters see this moment as a crucial window to address the challenges facing America's working families and the child care industry, and support a variety of ways to do just that."
There is widespread support among voters for Congress and the Biden administration to pursue a variety of early childhood education policies, big and small, to improve access, affordability, and quality, including:
86% support for making child care more affordable by providing financial support to help working families pay some or all of the cost of quality care. What families pay would be on a sliding scale based on their income. The typical family would pay about $45 per week.
88% support for attracting, retaining, and supporting quality early childhood educators and caregivers by paying them better salaries and providing them with opportunities to increase their skills through ongoing training, education, and certification, which would improve the instruction and care that children receive.
85% support for making child care more affordable by providing parents with a tax credit to help pay for child care. The credit would be available to all working parents, regardless of how much they pay in federal income taxes.
84% support for making preschool more available by providing it to all three- and four-year-olds whose parents want to send them. The programs would have no cost to parents.
87% support for increasing the availability of quality child care for families by providing a tax credit to businesses that help their employees access and afford quality child care.
Additional findings from the poll include:
74% of voters nationwide say elected leaders should make child care and early learning a priority in 2021;
By a margin of about five to one, voters would be more likely to vote for their member of Congress if they supported early learning and care policies, with very little risk of losing voters.
A solid majority of Republicans (66% of Republican swing state voters and 63% of Republican voters nationwide) say their members of Congress should work with Joe Biden on these issues.
The full results and analysis can be found here.
Last year, FFYF released the details of a previous national poll that found 84% of American voters believe high-quality, affordable child care for families with young children is an essential service — just like healthcare and education — with 79% saying specifically that the pandemic has made it clear to them how essential a strong child care system is for families who need it. Additionally, 72% of voters nationally and 76% of voters in key battleground states support such an investment to ensure that every working parent who wants to do so could affordably send their child to the high-quality child care program of their choice.
Overwhelming evidence and research show that high-quality early learning and care results in extensive short- and long-term benefits for children – particularly those living in poverty – including increased academic achievement, improved social & emotional development, and lifelong health & economic returns. Meanwhile, high-quality early learning and child care opportunities provide working families with better job stability and overall economic security, supporting the workforce of today and tomorrow. Improving access to high-quality education and care is also a smart investment for our nation; research shows that for every dollar invested in high-quality early childhood education, society gains up to $7.30 in economic returns over the long-term.
For more information and data from FFYF's previous polling, visit https://www.ffyf.org/voter-demand
The First Five Years Fund is the leading bipartisan federal advocacy organization working to ensure all children from birth through age five have equal access to affordable, comprehensive, high-quality care and education to support their healthy development and help them achieve their full potential in school and life. FFYF seeks to expand federal support for all early learning and care opportunities that are high-quality and focused first on serving those children most-at-risk. http://www.ffyf.org
Subscribe to FFYF First Look
Every morning, FFYF reports on the latest child care & early learning news from across the country. Subscribe and take 5 minutes to know what's happening in early childhood education.