U.S. Chamber of Commerce Urges President, Congress to Provide Child Care Relief Funding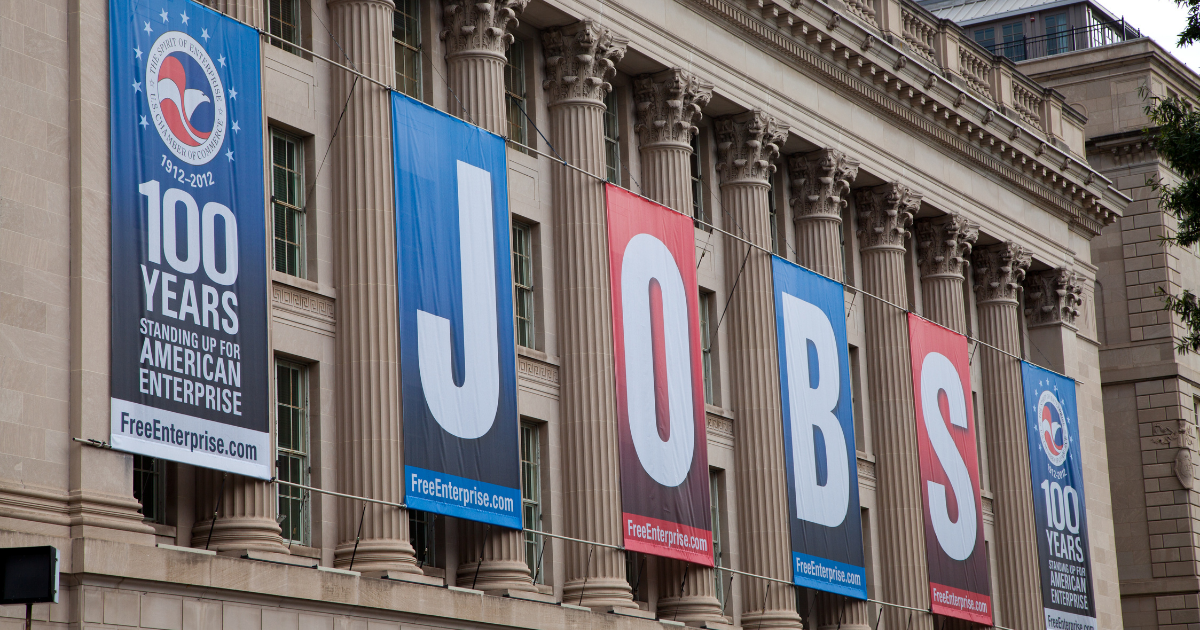 In a new letter to President Biden and members of Congress detailing priorities for upcoming pandemic relief legislation, the U.S. Chamber of Commerce is calling for financial relief for the child care industry amid the ongoing COVID-19 economic crisis.
"For the millions of working parents with young children," writes the Chamber's Neil Bradley, "it is critical that childcare programs be safely reopened. The Chamber supports additional funding to help reopen and support childcare providers, many of whom are small businesses themselves, and who are working hard to keep their staff and children in their care safe."
Lawmakers are currently working to pass another pandemic stimulus package to provide needed relief to America's families and businesses. The economic crisis stemming from the Coronavirus pandemic has hit the child care industry particularly hard. On average, child care providers across the country are experiencing a 47% increase in operating costs at child care centers and up to 70% increase in costs for home-based care providers, while enrollment is down by 67% on average. What's more, 56 percent of child care providers say they are losing money every day they remain open, confronting an unsustainable reality of declining revenues and rising operational costs, according to a recent survey by NAEYC.
Throughout the pandemic, the U.S. Chamber of Commerce, along with the U.S. Chamber of Commerce Foundation, have spoken out frequently about the need to prioritize the needs of child care providers and the families who rely on them. Recently, the U.S. Chamber of Commerce Foundation conducted a series of surveys from June to November 2020, to see how the pandemic's impact on child care has evolved, understand the impact of COVID-19 on child care observed over time, and how a lack of child care affects our economy and ability to recover. The research examined the difficulties the COVID-19 pandemic has created in relation to child care, and the hard choices parents, employers, and policymakers have had to make.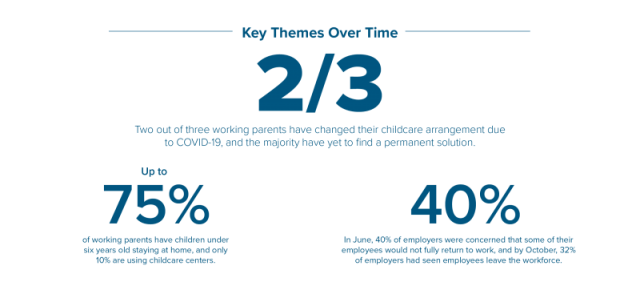 In December, Congress passed an end-of-year pandemic relief package, which includes $10 billion in funding to stabilize the child care industry for three months. Building off of that legislation, earlier this week, a group of 10 Republican senators released the details of an economic relief package that includes $20 billion in funding for the child care industry, underscoring the sentiments on Capitol Hill about the essential role of child care for children, families, and the economy. This proposal comes as a response to President Biden's broad economic stimulus proposal, which includes $40 billion in dedicated funding for child care, along with other important family supports.
Acting now to provide relief to American families and businesses will help ensure child care providers can weather the storm and remain in business through this pandemic, and also help ensure families can access and afford care when the economy gets up and running. FFYF recently joined colleagues in a letter to Congressional leaders urging lawmakers to prioritize child care in upcoming relief efforts, as well as a letter thanking the Biden administration for its relief proposal supporting child care providers and families.
Subscribe to FFYF First Look
Every morning, FFYF reports on the latest child care & early learning news from across the country. Subscribe and take 5 minutes to know what's happening in early childhood education.