Congress Highlights Early Education Apprenticeships in Bipartisan Bills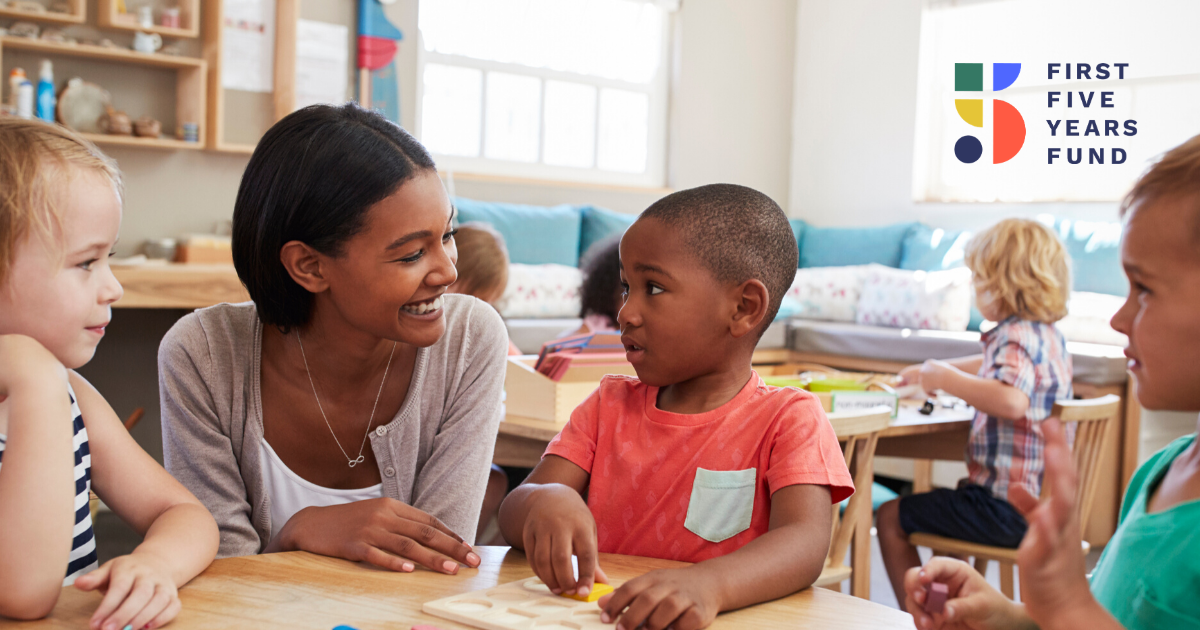 In an effort to address our nation's workforce challenges, including in early learning and care programs that have been hit hard by the COVID-19 pandemic, the House of Representatives passed the National Apprenticeship Act of 2021. The bill would invest more than $3.5 billion in apprenticeship programs over five years, creating nearly 1 million additional apprenticeship opportunities across many sectors, and it would also prioritize funding for apprenticeships in high-need social services such as child care. Through Registered Apprenticeships, students and workers receive paid, on-the-job training, allowing them to gain important practical training so they enter the workforce or advance in their careers with the skills they need to succeed. The bill also includes an amendment offered by Reps. Jason Crow (D-CO) and Katherine Clark (D-MA) highlighting apprenticeships for early educators and child care providers.
Earlier this week, the bipartisan Early Educators Apprenticeship Act was introduced in the Senate by Senator Todd Young (R-IN), Senator Bob Casey (D-PA), and Senator Shelley Moore Capito (R-WV) and in the House by Congressman Brett Guthrie (R-KY) and Congresswoman Susan Wild (D-PA). This bipartisan bill would support and expand states' efforts to establish ECE apprenticeships programs to address the growing need for qualified early educators, which is echoed in the National Apprenticeship Act.
An essential part of the early childhood education system in America, apprenticeships provide current and future educators with the opportunity to acquire the skills and training they need to improve the care and education of our youngest learners. In order to ensure more children and working families have access to high-quality early education opportunities, we must prioritize programs that give educators pathways for career development and professional advancement to meet the growing demand. According to the results of a recent poll released by FFYF, 88 percent of voters support attracting, retaining, and supporting early childhood educators by providing them with opportunities to increase their skills through ongoing training, education, and certification, which would improve the instruction and care that children receive.
FFYF Executive Director Sarah Rittling joined Grantmakers for Education during their annual conference to discuss the importance of apprenticeship opportunities for current and future early childhood educators and how the COVID-19 pandemic has made it clear how important it is to prioritize programs that improve the quality of care and education our youngest learners receive.
In the midst of ongoing early learning workforce shortages and the pandemic, it can be difficult to fill existing vacancies with educators or care providers who have the necessary skills or training. Recognizing the need to invest in the nation's early learning and care workforce, FFYF looks forward to continuing to work with lawmakers on both sides of the aisle to find innovative solutions that strengthen and improve America's child care system.
Subscribe to FFYF First Look
Every morning, FFYF reports on the latest child care & early learning news from across the country. Subscribe and take 5 minutes to know what's happening in early childhood education.