Underscoring President Biden's Understanding that Child Care Is Infrastructure, New Proposal Includes Child Care Facilities Funding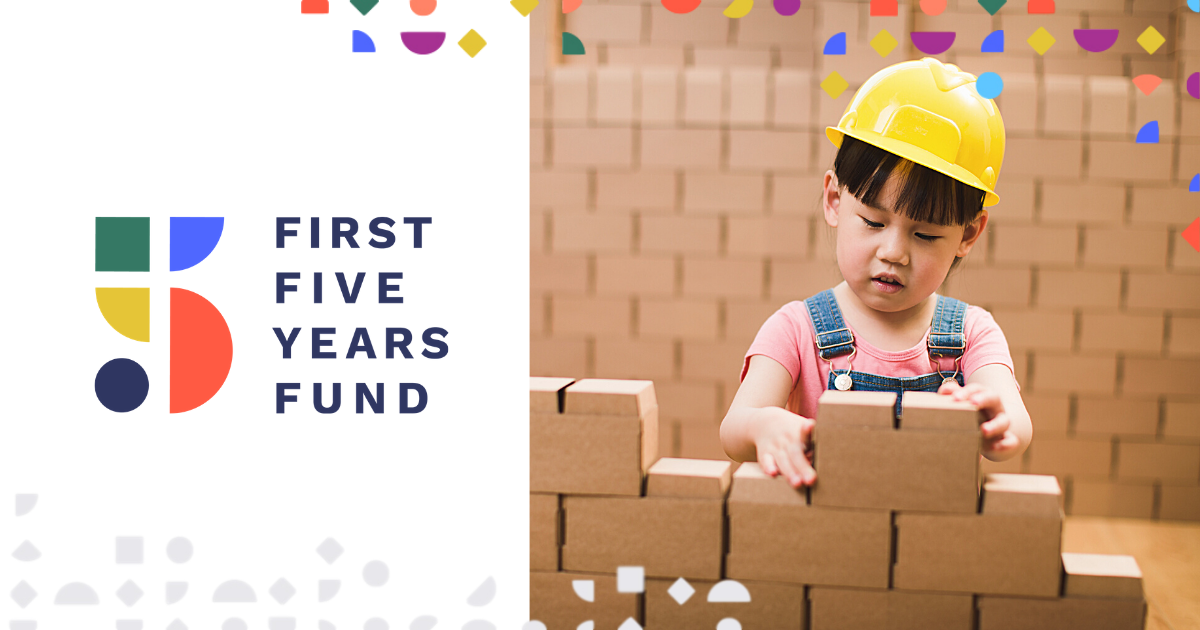 WASHINGTON – Today, the White House released the details of President Biden's first major infrastructure proposal, which, alongside investments in highways and bridges, water systems and electrical grids, includes $25 billion to upgrade child care facilities and expands a tax credit for businesses to build child care at places of work. Designed to "reimagine and rebuild a new economy," the infrastructure proposal underscores the fact that America's economy cannot recover successfully without a meaningful, sustained investment in building up a system of care for working families.
According to details released by the White House about the American Jobs Plan, which is similar to proposals in the Biden campaign's Plan for Mobilizing American Talent and Heart to Create a 21st Century Caregiving and Education Workforce, the proposed child care facilities funding will be provided through a Child Care Growth and Innovation Fund, which provides states with resources to help upgrade child care facilities and to build a supply of infant and toddler care in high-need areas. Additionally, for businesses seeking to build child care at places of work, the expanded tax credit in this proposal will cover 50 percent of the first $1 million of construction costs per facility.
"The American Jobs Plan invests in addressing two very clear needs in the infrastructure of child care — our dated and often unsafe facilities, and gaps that exist in availability of care for infants and toddlers." said First Five Years Fund Executive Director Sarah Rittling. "We cannot stop here, though. The promise of millions of jobs created by the Plan's overall infrastructure investment further underscores how imperative it will be for us to tackle America's longstanding child care challenges. Working parents were already struggling with child care before the pandemic, which only made things worse for families and the providers they rely on. America only works with quality child care, and the nation has experienced firsthand how foundationally our entire economic recovery will depend on a system of early learning and care that works for all families who need it. We look forward to working with Congress and the White House to address these challenges head on and find solutions that work for working families."
Recent polling data from FFYF demonstrates that a strong majority of voters across the political spectrum support increasing federal funding to build new child care facilities (80% of voters), as well as tax credits to businesses that help their employees access and afford quality child care (87% of voters). Democrats and Republicans in Congress have introduced legislation to build the supply of child care facilities in recent weeks, including bills from Sen. Joni Ernst (R-IA) and Rep. Katharine Clark (D-MA).
In the coming weeks, President Biden is expected to unveil the second part of his infrastructure package to address America's "human infrastructure." The package is reported to include critical long term investments in early learning and care, among other proposals to help working parents and young children.
Underscoring the bipartisan nature of addressing the nation's long standing child care challenges, recent polling has indicated there is virtually no political downside for lawmakers to support many of the policies. According to FFYF's national polling, there is overwhelming bipartisan support among voters nationally and in key electoral swing states for a wide range of federal early learning and care policy proposals that fit squarely into a comprehensive infrastructure package or tax reform.
Earlier this year, FFYF released its Blueprint for Progress, offering Congress and the Biden administration insight into opportunities, big and small, to support early learning and care programs for children from birth through age five. The sweeping resource provides a true blueprint for lawmakers with policy proposals to address access, affordability, and quality in child care and early learning, outlining wide-ranging solutions that fit squarely into the various legislative vehicles Congress might pursue, from infrastructure, to tax reform, to annual funding bills, to budget reconciliation, and more. The Blueprint is online at FFYF.org/Blueprint.
The First Five Years Fund is the leading bipartisan federal advocacy organization working to ensure all children from birth through age five have equal access to affordable, comprehensive, high-quality care and education to support their healthy development and help them achieve their full potential in school and life. FFYF seeks to expand federal support for all early learning and care opportunities that are high-quality and focused first on serving those children most-at-risk. http://www.ffyf.org
Subscribe to FFYF First Look
Every morning, FFYF reports on the latest child care & early learning news from across the country. Subscribe and take 5 minutes to know what's happening in early childhood education.