Senate Finance Committee Unveils Legislation to Help Address America's Child Care Crisis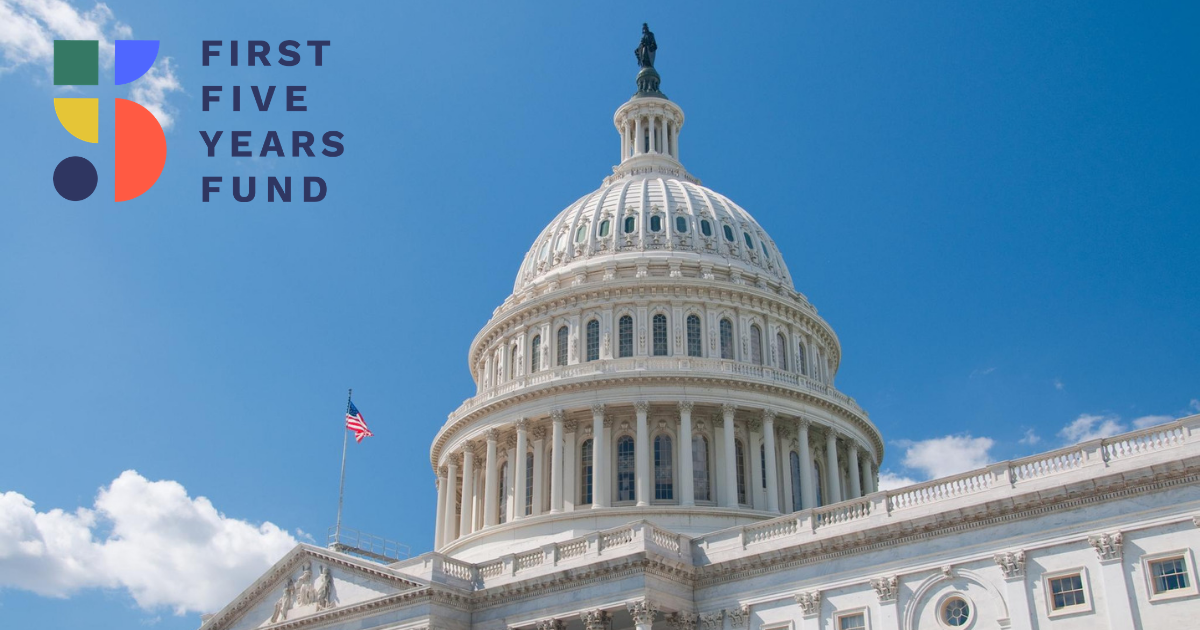 WASHINGTON – Yesterday, members of the Senate Finance Committee joined Chairman Ron Wyden (D-OR) in introducing the Building Child Care for a Better Future Act, which seeks to expand access to high-quality, affordable child care, especially for families living in child care deserts. To close the gap in child care availability and affordability for families, the bill would increase annual mandatory funding for the Child Care Entitlement to States (CCES) to $10 billion per year and create a new, $5 billion per year permanent grant program to improve child care supply, quality and affordability, particularly in areas that lack options for affordable child care.
The introduction of this bill follows Ways and Means Committee Chairman Richard Neal's (D-MA) recently-introduced Building an Economy for Families Act, which includes similar increases in mandatory child care funding in addition to a permanent extension of the Child and Dependent Care Tax Credit (CDCTC) and the Child Tax Credit (CTC).
"Building up a strong, stable child care system is critical for working parents, America's youngest learners, and our economy. The Building Child Care for a Better Future Act would help address longstanding child care challenges on both the supply side and the demand side, ensuring more families can find and afford options that meet their needs," said First Five Years Fund (FFYF) Executive Director Sarah Rittling. "We are grateful to Chairman Wyden and the many child care champions in the Senate Finance Committee who have prioritized efforts to build a stronger, more equitable child care system. We are pleased to endorse this bill and we look forward to continuing our work with lawmakers on both sides of the aisle to find solutions that support working families."
Mandatory CCES funding is consolidated with the discretionary funds appropriated by Congress for the Child Care and Development Block Grant (CCDBG) program under the Child Care and Development Fund (CCDF), which serves as a unified federal child care funding stream to states. CCDF is administered by the Office of Child Care within the Department of Health and Human Services. States use federal CCES funding with their own state funding to provide high-quality child care services to children from low-income families. Today, however, these programs only reach 1 in 6 eligible families nationwide, leaving thousands of working families without access to high-quality early learning and care opportunities that support children's healthy development and allow parents to work or attend school.
Already this year there has been unprecedented attention – and action – on child care and early learning in our nation's capital. With the introduction of multiple bills and proposals with sweeping reforms and investments in America's child care system, bipartisan cooperation highlighting the essential role child care plays for families and our economy during Senate and House committee hearings, and child care and early learning's starring role in President Biden's first Joint Address to Congress, there has never been a brighter spotlight on opportunities to address the needs of America's youngest learners, their families, and the providers who care for them.
Now, as the Biden administration undertakes a major effort to stimulate the economy through a major infrastructure package and a sweeping reform proposal to significantly and sustainably expand access to and the quality of child care and early learning, there can be no doubt that an investment to build up a thriving child care market with supports for working parents will be central to our nation's economic success. Even before the pandemic, most parents struggled to find quality, affordable child care, with child care costs increasing by 25% in the last decade. Half of Americans were living in a child care desert, with 1 licensed child care slot for every 3 children under the age of 5. For those families who could find quality child care, the costs were often prohibitive, with most families spending upwards of $13,000 per year per child, on average. Meanwhile, breakdowns in child care cost businesses an estimated $3 billion a year, according to the U.S. Chamber of Commerce. What's more, roughly 2 out of 3 moms with children under age 5 worked outside of the home before the pandemic wreaked havoc on women's labor participation. Access to child care will be critical to women's ability to re-enter the workforce.
Additionally, data from the U.S. Chamber of Commerce Foundation found that several states – Iowa, Idaho, Mississippi, and Pennsylvania – are missing out on hundreds of millions or even many billions of dollars each year.
Underscoring the bipartisan nature of addressing the nation's long standing child care challenges, FFYF's national polling shows overwhelming support among Republican and Democratic voters nationally and in key electoral swing states for a wide range of federal early learning and care policy proposals, including increased federal funding for child care, expanded access to preschool, and child care tax credits for working parents. This indicates huge electoral advantages and virtually no political downside for lawmakers to support many of the policies included in this legislation.
Earlier this year, FFYF released its Blueprint for Progress, offering Congress and the Biden administration insight into opportunities, big and small, to support early learning and care programs for children from birth through age five. The sweeping resource provides a true blueprint for lawmakers with policy proposals to address access, affordability, and quality in child care and early learning, outlining wide-ranging solutions that fit squarely into the various legislative vehicles Congress might pursue, from infrastructure, to tax reform, to annual funding bills, to budget reconciliation, and more. The Blueprint is online at FFYF.org/Blueprint.
The First Five Years Fund is the leading bipartisan federal advocacy organization working to ensure all children from birth through age five have equal access to affordable, comprehensive, high-quality care and education to support their healthy development and help them achieve their full potential in school and life. FFYF seeks to expand federal support for all early learning and care opportunities that are high-quality and focused first on serving those children most-at-risk. http://www.ffyf.org
###
Subscribe to FFYF First Look
Every morning, FFYF reports on the latest child care & early learning news from across the country. Subscribe and take 5 minutes to know what's happening in early childhood education.