Child Care, Paid Leave Front and Center During Bipartisan House Subcommittee Hearing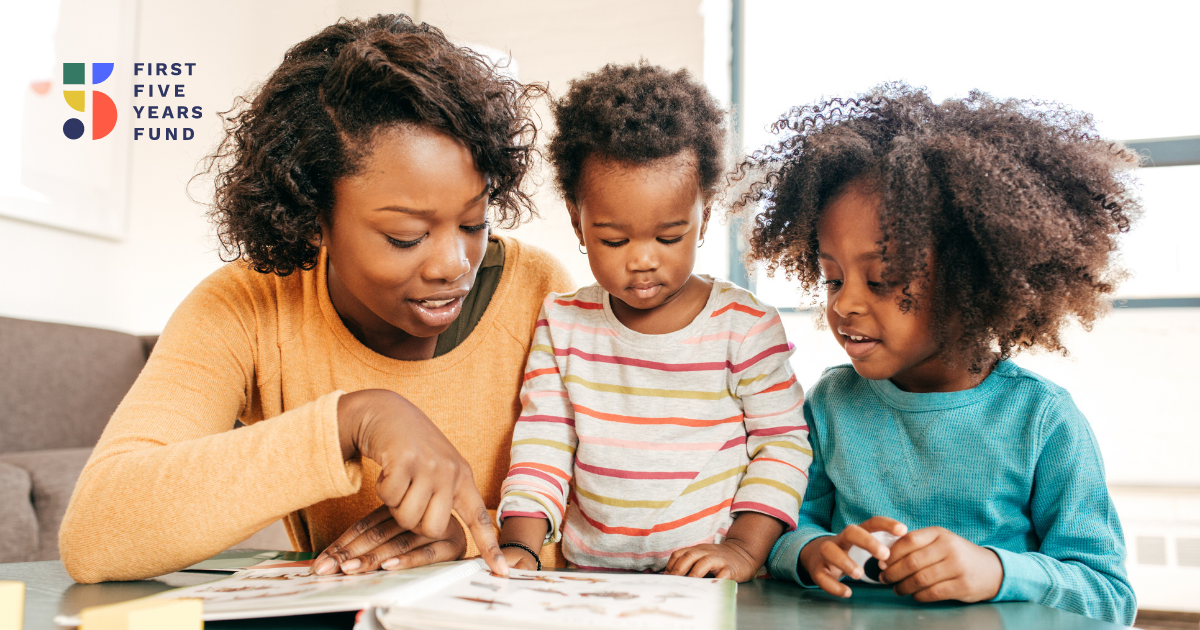 In a recent Ways and Means subcommittee hearing on paid leave and child care, there was clear agreement among Democratic and Republican lawmakers on the need to find solutions for working families with young children.
The panel of witnesses featured testimony from lawmakers who are leading efforts to improve access and affordability of child care, as well as advocates and policy experts in the early childhood field, including Nina Perez, the National Director of Early Learning at MomsRising, Michael Rothman, Co-Founder and CEO of Fatherly, Dr. Lee Savio Beers, President of the American Academy of Pediatrics, Jocelyn Frye, Senior Fellow at the Centers for American Progress, and Elizabeth Milito, Senior Executive Counsel at the National Federation of Independent Business.
During his opening statement, Congressman Danny K. Davis (D-IL), the Chairman of the Worker and Family Support Subcommittee on the House Ways and Means Committee made it clear why child care and paid leave are essential to our economic recovery: "The pandemic made crystal clear that the current patch-work system leaves most of us out and harms our economy by removing millions of workers from the labor force and hundreds of millions in earnings. We have reached a crossroads, as we rebuild our economy, we must decide whether to advance an economy that works for all types of families or to continue an economy that makes it impossible for most workers to make a decent wage while also caring for their families."
Subcommittee Ranking Member Jackie Walorski (R-IN) opened her remarks with a commitment to bipartisanship, stating, "Republicans are ready to work with Democrats to find common ground on an issue everyone can agree on: improving the lives for working families. Both sides agree we need policies that improve access to both child care and paid leave benefits. We all know, working families face many obstacles when balancing the demands of work with their needs at home."
Congresswoman Katherine Clark (D-MA), a long-time child care and early learning champion on Capitol Hill, testified during the hearing about the impact of the pandemic on women in the workforce. During her testimony, Clark said, "[F]or too long, we have failed to invest in the infrastructure needed to allow women to participate, and thrive, in the economy. Right now, millions of Americans can't find and afford quality care. In many states, the cost of child care is equivalent to a month's rent or mortgage, senior care often eats up a family's entire savings, and many families live in what's designated as a child care desert. All of this adds up to working parents, and especially moms, being forced to leave their jobs to take on more responsibility at home… [A]s we come back from this crisis, we have an opportunity to not just recover, but to rebuild an America that values every child's future, every parent's opportunity, and every family's quality of life."
During his remarks, Congressman Brad Wenstrup (R-OH) said, "As a dad, I understand the importance of taking time off from work, being with your family. As a doctor, I understand the impact of family leave and child care can have on health outcomes for children… The topic of child care can and should be bipartisan. Let's craft policies that look to provide paid leave and child care flexibilities to more families, and let's do it in a bipartisan fashion. We want these policies to be robust, lasting, and effective. Together I think we can provide support to child care providers, as we did last year as Congress responded to the pandemic."
Watch the hearing and read the testimony from the witnesses here.
Recently, there has been unprecedented attention – and action – on child care and early learning in our nation's capital, with lawmakers on both sides of the aisle introducing legislation to improve access, quality, and affordability of child care and child care infrastructure. On the Ways and Means Committee in particular, Chairman Richard Neal (D-MA) recently introduced Building an Economy for Families Act, which would expand access to high-quality child care and early learning opportunities for working families who need it by increasing mandatory funding for the Child Care Entitlement to States program to $10 billion per year and making permanent the recent expansion of the Child and Dependent Care Tax Credit (CDCTC) and the Child Tax Credit (CTC) under the American Rescue Plan. On the Republican side, Ways and Means Ranking Member Kevin Brady (R-TX) and Congresswoman Jackie Walorski (R-IN) introduced the Protecting Worker Paychecks and Family Choice Act, which includes a number of paid leave and child care provisions and proposal, including amending the Employer-Provided Child Care Tax Credit and expanding the dependent care flexible spending accounts (FSAs).
Subscribe to FFYF First Look
Every morning, FFYF reports on the latest child care & early learning news from across the country. Subscribe and take 5 minutes to know what's happening in early childhood education.