FFYF'S Sarah Rittling Joins 'Engage for Women' Co-Founder to Discuss Opportunities for Progress on Child Care & Early Learning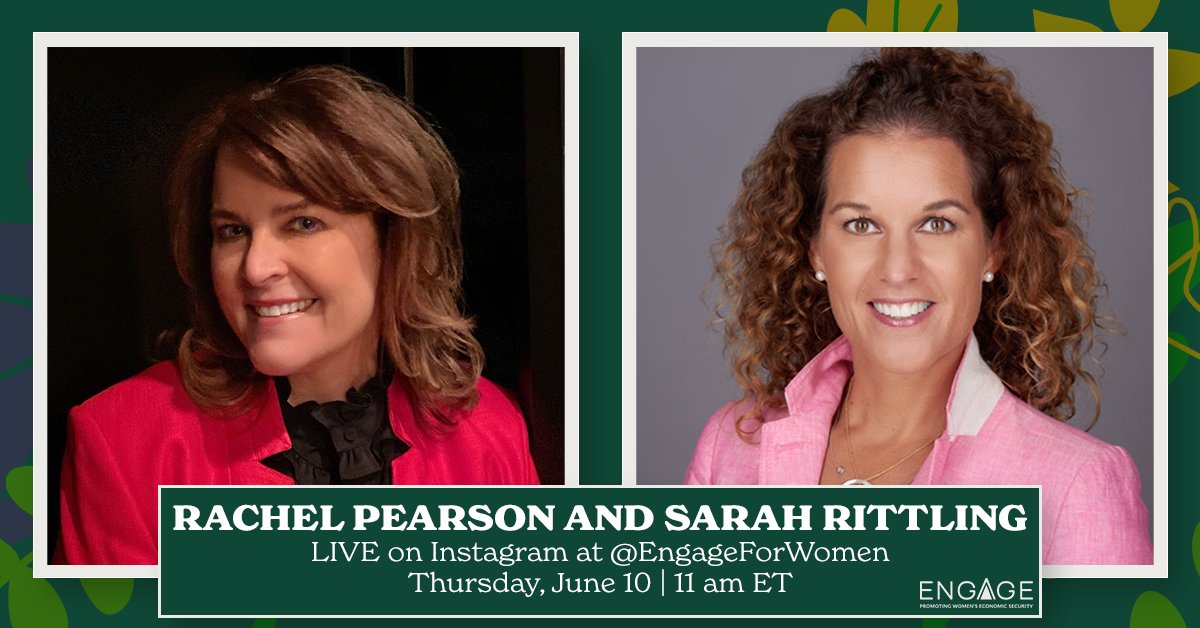 This week, FFYF Executive Director Sarah Rittling joined Engage for Women, a bipartisan organization that seeks to promote women's economic security, to discuss the opportunity to build a child care and early learning system that works for working families. The conversation followed up on a piece Rittling recently wrote condemning efforts to thrust child care into the "culture wars, and highlighting why affordable, quality child care is critical for working parents – particularly moms – as well as for children and the future of our economy.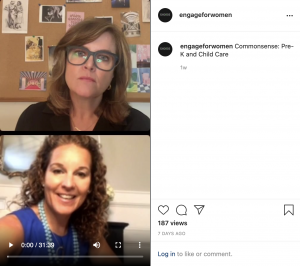 Engage co-founder Rachel Pearson led the discussion on how federal programs are a key piece of the larger care puzzle which includes for-profit centers, family child care, and Head Start. The needs of working parents – particularly moms – were also discussed as important factors in determining the best next policy steps moving forward.
They also examined how the pandemic has reinforced our nation's understanding of the importance of access to quality, affordable child care. "Whether you have kids or not you have seen first hand why child care is so important," Rittling pointed out. "We really don't have a system of care in this country that helps all families."
Rittling addressed the three major needs of early learning and care today: access, affordability, and quality.
Finding and affording child care is one of the biggest challenges facing working families today, and every parent who needs it should be able to access the care options that work best for their family.
Luckily, early learning and care has been an extremely bipartisan issue to date. Rittling pointed to Senator Joni Ernst (R-IA) and Senator Elizabeth Warren (D-MA), lawmakers on opposite ends of the political spectrum who have both been leaders on Capitol Hill in seeking child care solutions to the challenges facing working families.
Right now in Washington there are a number of proposals to reform and invest in an early learning system that ensures every family who needs it can access the care options that meet their needs.
Subscribe to FFYF First Look
Every morning, FFYF reports on the latest child care & early learning news from across the country. Subscribe and take 5 minutes to know what's happening in early childhood education.