VP Harris Announces 'Child Tax Credit Awareness Day,' Highlights American Rescue Plan Successes for Child Care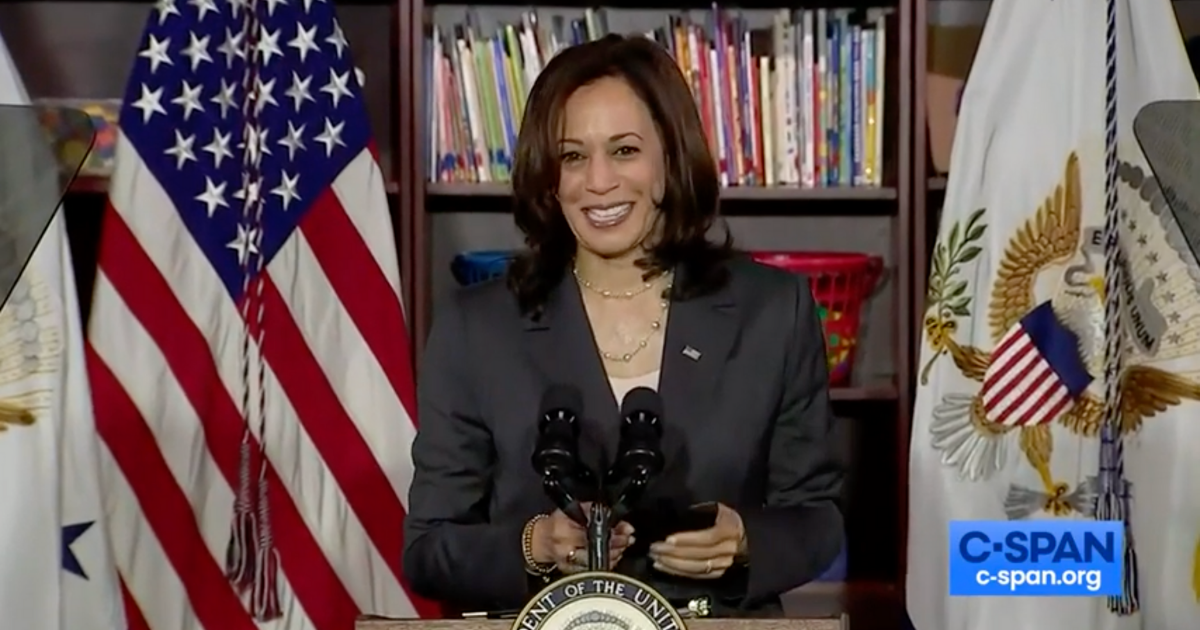 Earlier today, Vice President Kamala Harris visited CentroNía, a high-quality early learning and care facility in Washington, DC, where she spent time visiting with a group of early learners and later delivered remarks on the administration's efforts to support children and families.
During her remarks, Vice President Harris announced that Monday, June 21st, will be Child Tax Credit Awareness Day – an effort to ensure parents know about the American Rescue Plan's expansion of the Child Tax Credit and how it will benefit their families. The Child Tax Credit (CTC) is designed to reflect that Americans raising children have more expenses and less disposible income than those without children. Estimates suggest the White House's efforts through the CTC could lift half of America's children living in poverty out of poverty.
Through Child Tax Credit Awareness Day, elected officials, advocacy organizations, faith-based organizations, and more will spread the word to help low-income families—who may have such low-incomes that they are not required to file taxes—to use a new Child Tax Credit sign-up tool to help give their children a lifeline out of poverty.
"President Biden and I are determined to build a future worthy of the aspirations and the ambition of our children."

Vice President Kamala Harris
Separately, the vice president announced that the administration is releasing guidance today for three elements of the American Rescue Plan that will support families, including: $15 billion for the Child Care and Development Block Grant, an expansion of the Child and Dependent Care Tax Credit (CDCTC), and six months of extended support for small and midsize employers offering paid sick and family leave in response to the pandemic through the Paid Leave Tax Credit.
Vice President Harris also acknowledged that these supports through the American Rescue Plan, while crucial for families and child care providers struggling through the COVID-19 pandemic, are only a lifeline, and more is needed to address the longstanding child care and early learning challenges facing our nation.
"While the American Rescue has been critical in providing relief, we know more work needs to reimagine this system and these structures — to build a future that is worthy of every child's aspiration and ambition. That's why the president and I have put forth the American Families Plan."

Vice President Kamala Harris
Earlier this year, the White House unveiled the details of the American Families Plan, which includes a sweeping reform proposal to significantly and sustainably expand access to and the quality of child care & early learning in America. The president is proposing to provide a $225 billion investment to address the child care needs of families and providers, $200 billion to expand voluntary preschool access to all 3- and 4-year-olds, and a permanent extension of recent improvements from the American Rescue Plan to various tax credits, including to the Child and Dependent Care Tax Credit (CDCTC), among other provisions to help working parents and young children. These investments and tax credits reinforce the benefits of a strong mixed delivery system that prioritizes parent choice, both in whether to utilize non-parental care, but also in determining the type and setting of care that best meets their needs.
Subscribe to FFYF First Look
Every morning, FFYF reports on the latest child care & early learning news from across the country. Subscribe and take 5 minutes to know what's happening in early childhood education.