On Capitol Hill, Secretaries Cardona & Becerra Emphasize the Long-Term Value of Early Learning Investments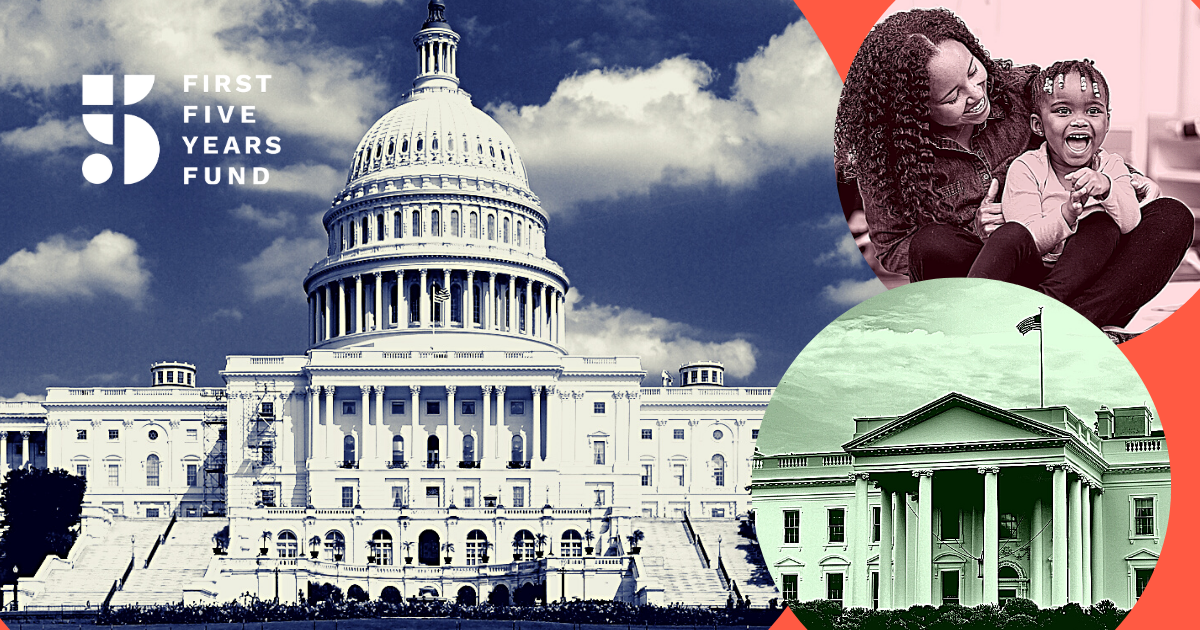 This week, members of Congress on capitol hill elevated the importance of investments in high-quality early learning and care in two hearings featuring Education Secretary Miguel Cardona and Health and Human Services Secretary Xavier Becerra. In each hearing, the Secretaries and committee members alike emphasized the role of early learning in promoting equitable outcomes for children and building a solid foundation for the future.
In the Senate, Secretary Cardona appeared before the Labor, Health and Human Services, Education, and Related Agencies (Labor/HHS) Appropriations Subcommittee to discuss the fiscal year (FY) 2022 budget request for the Department of Education. In her opening statement, Chairwoman Murray (D-WA) highlighted the $20 billion investment to reduce disparities in public education, which can be used to expand high quality preschool programs, among other uses, and praised the increased funding for the Individuals with Disabilities Education Act (IDEA), which will help expand access to early intervention services for infants and toddlers, and for the Child Care Access Means Parents in School (CCAMPIS) program, which provides on-campus child care for low-income student parents.
In his testimony, Secretary Cardona emphasized the need to provide a strong foundation from birth and expand access to prekindergarten to help level the playing field. Similarly, in responding to a question from Senator Reed (D-RI) about literacy, the Secretary spoke about the need for children to be able to read by third grade to avoid disruptive interventions later on. Saying "you pay now or you pay later," he elaborated on how investments in early childhood education such as those proposed in the American Families Plan (AFP) can ensure students arrive in kindergarten prepared to learn and succeed.
Senator Manchin (D-WV) echoed this idea during his questions for the Secretary saying: "You cannot get ahead of the curve if you do not start at three and four years of age." He explained that West Virginia began providing preschool "when it wasn't even popular," that it continued while he was governor, and given its success, he's grateful it will be expanded nationwide.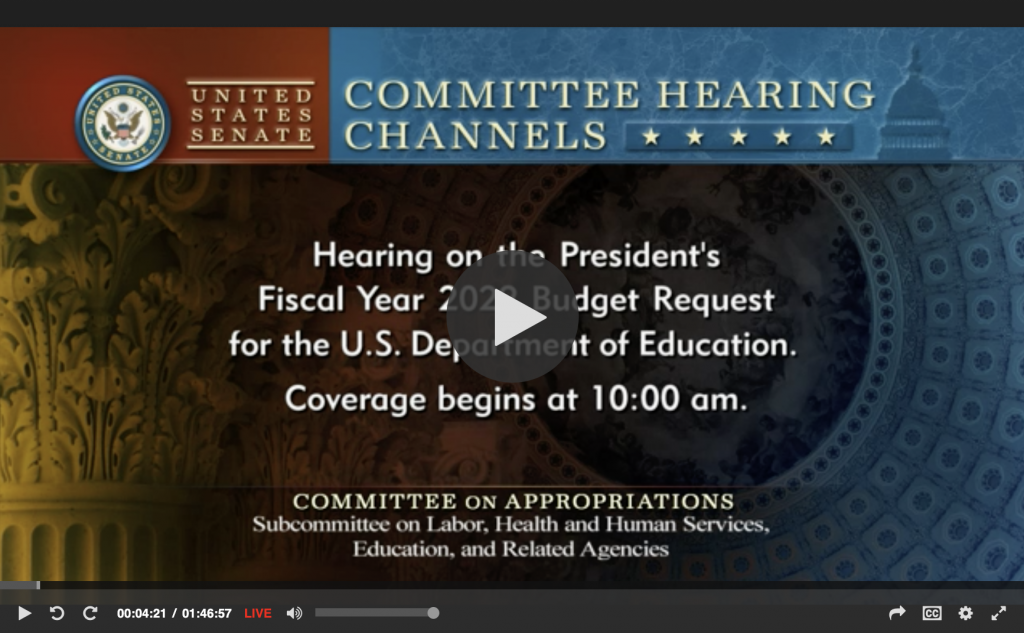 In the House, Secretary Becerra appeared before the Education and Labor Committee for a discussion of the FY2022 budget request for the Department of Health and Human Services (HHS), as well as HHS policies and priorities. In his testimony, Secretary Becerra stated: "To support families and build the best possible future for our children, the budget makes major investments to ensure high-quality child care is affordable to low- and middle-income families and it provides high quality pre-k for all three- and four-year-olds." Speaking about the common understanding that experiences as children shape the adults we become, he said "support in childhood leads to success in the future."
During questions from the Committee, Rep. Grijalva (D-AZ) asked how the glaring need for child care for working families, particularly for working moms, is reflected in the budget. Secretary Becerra responded by expressing his hope that Congress will pass the AFP, a generational investment in children, as currently only one in seven children eligible for child care subsidies actually receive one, and that an adequate supply of child care is needed not only for families, but also for the economy.
Representative Takano (D-CA) asked the Secretary to elaborate on how the AFP's expansion of child care and preschool would provide relief for parents and ensure children receive care that supports their learning and development. Secretary Becerra observed that the pandemic made clear that parents' inability to find care disrupts the work effort and childrens' education. The investments in the AFP would help ensure access to high-quality care, which benefits both families and the country as a whole.
In response to Representative Owens' (R-UT) question about how proposed additional funding for child care and preschool would coexist with Head Start programs and impact existing child care providers, Secretary Becerra answered that they all would work in concert to ensure families have the resources they need to obtain high-quality care. The U.S. has fallen behind other countries in being able to guarantee parents have access to care so they can go to work and not worry about their children's safety, but this investment would help close that gap. "This is not a dollar wasted when you help a family provide quality child care for their kids."
Representative Yarmuth (D-KY) stated that offering two years of early childhood education is the one thing we can do to guarantee a vibrant future for our country and our society but expressed his concern that absent investment in building child care capacity, there won't be care available for families to access. He clarified this is why child care has been referred to as "infrastructure." Secretary Becerra agreed, saying HHS wants to build a system that ensures the progress can't be undone. Quoting Frederick Douglass, the Secretary said: "It's easier to build strong children than to repair broken men." In this way, he explained, child care is "building kids, building the future of America, and that's infrastructure."
Members also asked questions concerning equitable access to high-quality care; states' accountability for spending relief dollars; the need to revise Head Start income eligibility requirements; and combatting the effects of trauma and adverse childhood experiences (ACES).
Find more information about FY2022 funding for key early learning programs here.
Subscribe to FFYF First Look
Every morning, FFYF reports on the latest child care & early learning news from across the country. Subscribe and take 5 minutes to know what's happening in early childhood education.